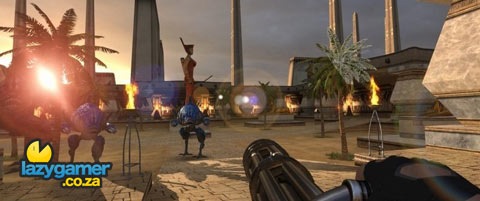 The guys from Croteam have decided to get the gaming community involved for their release of Serious Sam HD that is coming to Xbox Live Arcade and PC later this year.
It's pretty simple. First, if you aren't on Twitter, then err… make sure that you are. Once you have a twitter-machine-system, all you need to do is send your one-liner to @devolverdigital and if yours is picked, they will use it in the game, have it read by Serious Sam himself and even put your name into the games' credits.
It sounds like a lot of fun, so get your creatively cheesy juices flowing and send them some of your ideas.
Thanks Kotaku
Last Updated: July 16, 2009