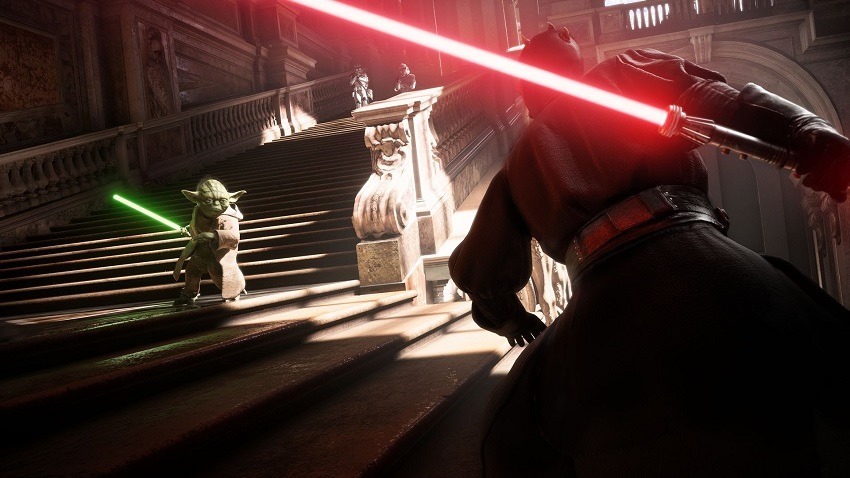 Battlefront 2 is changing a lot from DICE's first foray into the Star Wars franchise, and for the most part they're all pretty positive. Class defined roles are back, as are player points that help you purchase more powerful units and hero characters in games instead of leaving them up to a game of chance. Chance, it seems, isn't entirely absent from this year's sequel. And Battlefront 2 won't just be putting cosmetics into its newly revealed loot boxes.
Games like Overwatch cram their loot boxes full of items like character skins, voice lines and emotes – none of which has an impact on your effectiveness in the game. Battlefront 2 is going to be different, with their own form of loot boxes features Star Cards. These Star Cards have a direct influence on your gameplay. They could boost damage here, help your stealth abilities there, and fundamentally change how great you are on the playing field as opposed to another player without a specific card.
These cards can all be crafted in-game, with the exception of the most rare in each bracket. In this case you'll have to pray to lady luck, as each of these legendary cards can only be picked up in a loot box. Boxes can be purchased with real or in-game currency as per usual, and the game will immediately turn any duplicates into crafting materials for you automatically.
Loot boxes in paid games are generally ok when they're not altering the core gameplay (and in this regard Overwatch is pretty good as an example), but there's something off about Battlefront requiring possibly more money for you to feel like you're on equal footing online. There's still some time until launch in November, so we'll have to wait a while to see just how drastic these effects really are.
Last Updated: June 29, 2017