Star Wars Battlefront was a return to a franchise Star Wars fans en masse had almost given up on. The constant tugging on strings of hope for Battlefront 3 was appeased by EA and DICE returning to the popular multiplayer shooter, albeit in a different fashion. Battlefront was a different game – learning more from DICE's Battlefield series rather than reinventing core gameplay pillars from the past. The results were mixed, and it's clear already that Battlefront 2 is taking a lot of that to heart.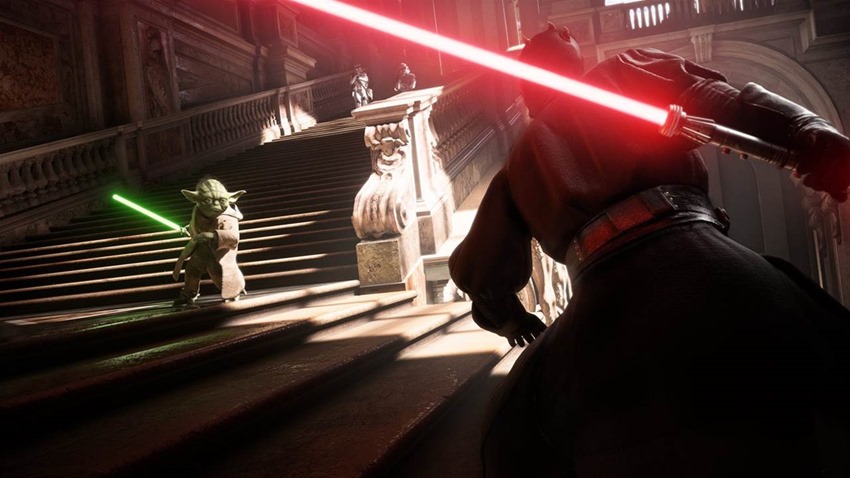 Playing multiple games of an Assault on Theed in Battlefront 2, it's evident just how much of this sequel feels like the Battlefront 2 of old. Right off the bat, you're introduced to a more well-defined class system. The regular Assault, Heavy, Officer and Specialist classes are present, each with customisable load outs and skill cards. Weapons fit within the parameters of the classes, but it's card that better define your role on the battlefield.
Heavies, for example, can deploy localised shields and unload with a massive Gatling gun on the side of the Clones, while a Officer can cover chokepoints with automated turrets to offset his lack of direct firepower. These cards are interchangeable between each death, giving you real tangible ways to adapt to how the game is playing out and provide the sort of support your team requires. It's a better, more focused idea than the burn cards of the first game, and the roles simply defined by your weapon choices alone.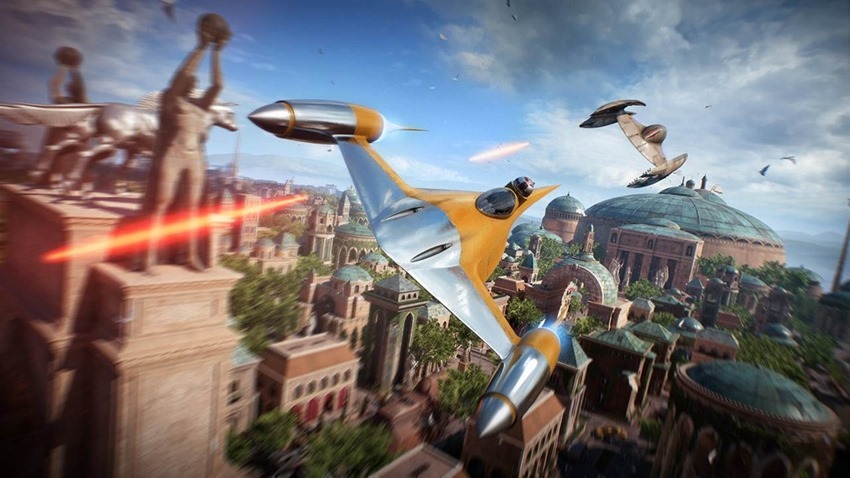 This extends to the manner in which Battlefront 2 handles its more heroic characters. Instead of tokens scatter around the battlefield, Battlefront 2 goes back to its roots – a points-based system that gives you more choice in how to spend your contributions to the match. Kills, playing the objective, sticking around teammates and more all contribute to your rolling counter, giving you purchasing options after each death. You could choose to respawn as a stronger Shock Trooper or Assault Droid, in the cockpit of an aircraft to engage with dogfights overhead, or really throw the dice on a hero like Han Solo, Rey, Darth Maul and more.
This system feels like a much smarter choice than the randomly scattered power-ups of the previous titles and injects more agency into your contributions to the game. Burning points here and now on a more immediate boost to your possible influence on the game is tempting, as is the urge to stock up for a chance at taking control of a force-wielding powerhouse. Those decisions should be made based on the flow of the game in the heat of the moment though. Battlefront 2 is still heavily focused on teamwork and leans even more on the established Battlefield formula in that regard.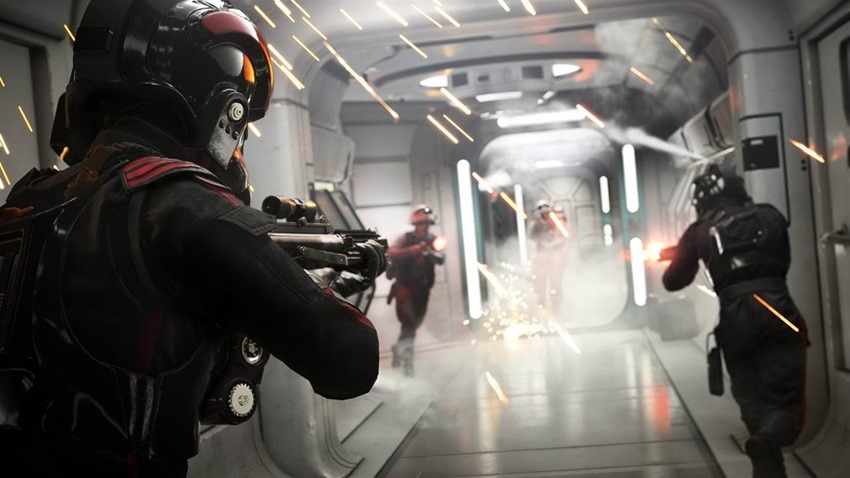 It's still distinctly Star Wars though, and even its slight changes to the game modes feel more in-step with large scale conflicts you'd expect from any of the blockbuster films. The assault on Theed might – at its core- just be a variation of the AT-AT attacks from the previous game, but its shift on objectives makes it feel fresh. Clones are tasked with retrieving ION Canons around the battlefield and using them to bring down a hulking Federation droid transport before it reaches the palace. A real column of no man's land is created with the bearing transport, dividing the map down the middle and making daring dashes in-between sides as exhilarating as it is dangerous.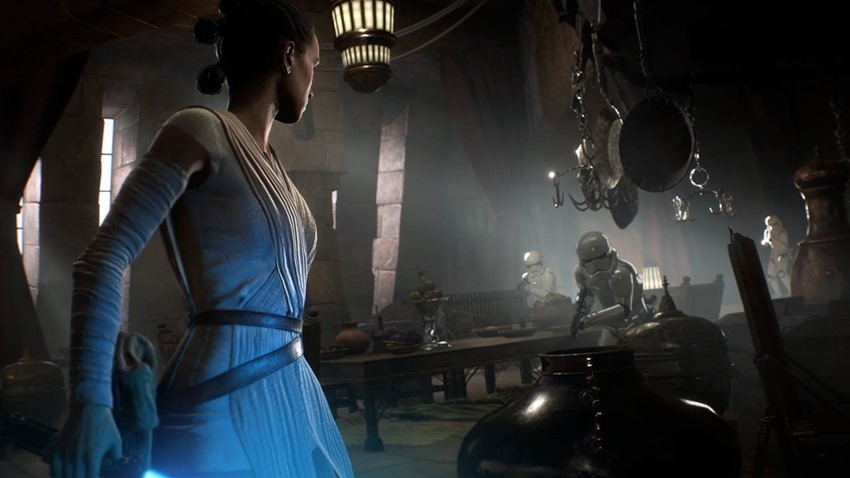 Fundamentally, Battlefront 2 is a rather drastic change with even just this small sample to base that on. Even if its underlying combat might be firmly replicated (to the point where if it bugged you before, it should again here), but all the elements encasing it have morphed into something better resembling the franchise they're modernising. Classic or not, this feels far more like the Battlefront I expected to play two years ago. And with far more content in the pipeline, it makes me far more optimistic for DICE's second crack at it.
Need more E3 in your life?
Check out our E3 2017 portal powered by Megarom Games and PlayStation
Last Updated: June 12, 2017