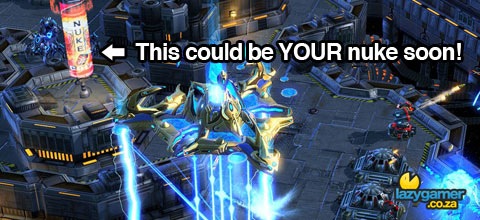 Just yesterday, our very own Geoff was asking if this Blizzard preview of Battle.net 2.0 could mean that a beta would be coming soon. Well can you darn'garn believe it, Geoff's hunch was correct.
Seriously folks, some huge news for all of you crazy StarCraft fans out there. Blizzard have announced that the beta for StarCraft II will hit later this month.
The Beta will be made available to thousands of testers across the globe, which means that there is a possibility that any of you may be able to get your hands on it.
We will be keeping our ears to the ground to find out how you can apply for the beta, so stay tuned.
The final release is still slated for the middle of 2010. Anyone here really excited for StarCraft II?
Source: VG247
Last Updated: February 11, 2010