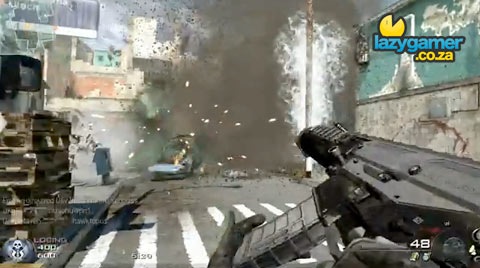 Knowing that the next Modern Warfare game was simply just "on the way" seems to have had an effect on my actual excitement for the game.
It took looking at this newly revealed multiplayer trailer from Infinity Ward to remind me that I am in fact incredibly excited for this game and it's release date needs to get here faster. This specific trailer shows off a new multiplayer element that comes in the form of the AC130 Big-Ass-Mofo-Plane that can now be controlled by players to rain down some serious death from above.
Check out the awesome-ness, posted after the jump. Be sure to catch the last little part of the trailer, it's a nice little humorous touch.
[Thanks Poddle for the tip]
Last Updated: July 28, 2009