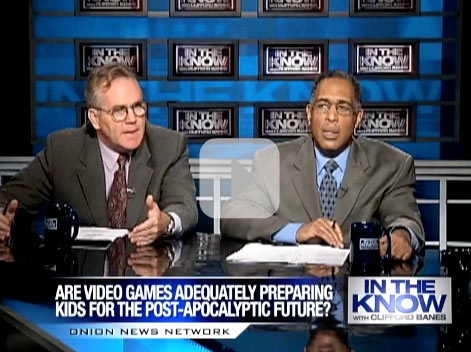 The Onion News Network asks a very valid and serious question in their latest video. Are violent video games adequately preparing children for the apocalypse?
We all know that as videogamers, we are all far more knowledgeable than most humans when it comes to the topic of survival in a post apocalyptic world. Videogames have trained us all to be efficient and decisive in times of crisis and have also run us through countless simulations of these types of events so that we may all one day be prepared for the day that the Robot Vampire Nazi's Who Are Also Zombies attack out perfect world.
Check out the video to see what the pro's have to say, after the jump.
Last Updated: February 26, 2009