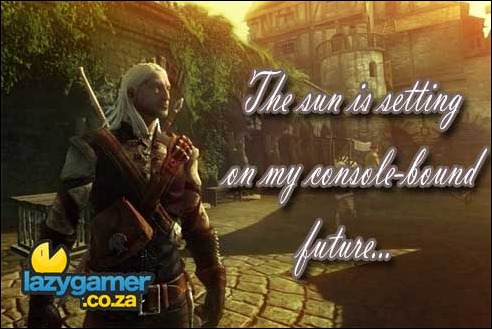 Those PC gamers among you fortunate enough to have played CD Projeckt's The Witcher could attest to the fact that it's an incredible RPG, with a deep and intriguing storyline, and an engaging combat system.
Pity then, that our console brethren may not have the opportunity to experience it for themselves; word floating around the interwebs says that the its console port The Witcher : Rise of the White Wolf – with a reworked, console-centric control and combat engine – has been canceled. When asked for comment, their PR goon merely stated that "We will comment on this in official release soon".
This is pegged as a rumour, because random threads on the internet have been known to sometimes contain mistruths. Sometime though, they're right on the money. I hope this increasingly long-nosed thread's pants are on fire.
Source : NeoGAF
Last Updated: April 29, 2009