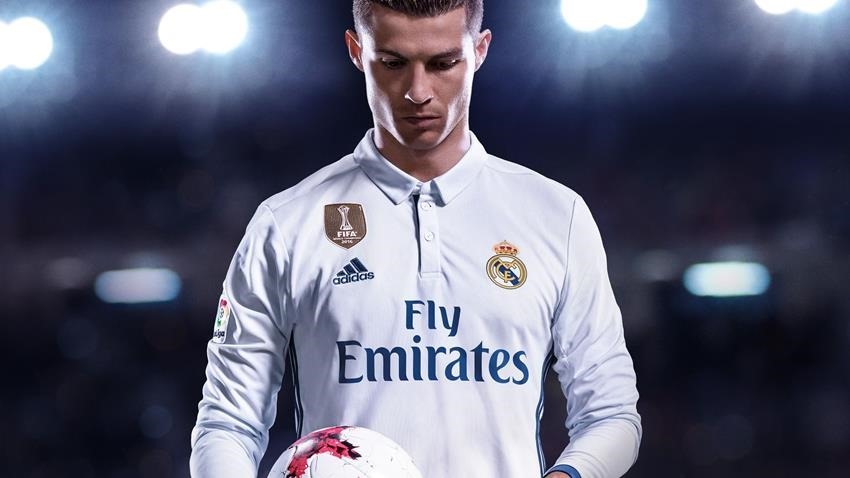 There are a few things in life that stay constant. Like Arsène Wenger being manager at Arsenal, Liverpool fans always thinking this is "their year," and Chelsea constantly playing with my emotions. A new FIFA release falls into that category too, but its quality through this generation has failed to meet the same steady standard. Annual releases have been wavering in quality, making way for the likes of pro Evolution Soccer to get a better grip on the market. And FIFA 18 doesn't really change that status quo, for better and worse.
Last year was a big year for FIFA. EA turned the series over to the Frostbite Engine to bring visuals up to a new standard, and the introduction of an all-new story mode titled The Journey brought a new dimension to the beautiful game. That story centred on youngster Alex Hunter and his initial rise through the ranks of the English Premier League. The Journey returns in FIFA 18 and picks up almost immediately where it left off. Hunter is now an international sensation, and a more global stage beckons him to break out of the local English chains. These sorts of stakes are the type that could've made for a compelling, consequence rife tale. But just like last year, most of The Journey's tricks are wafer thin.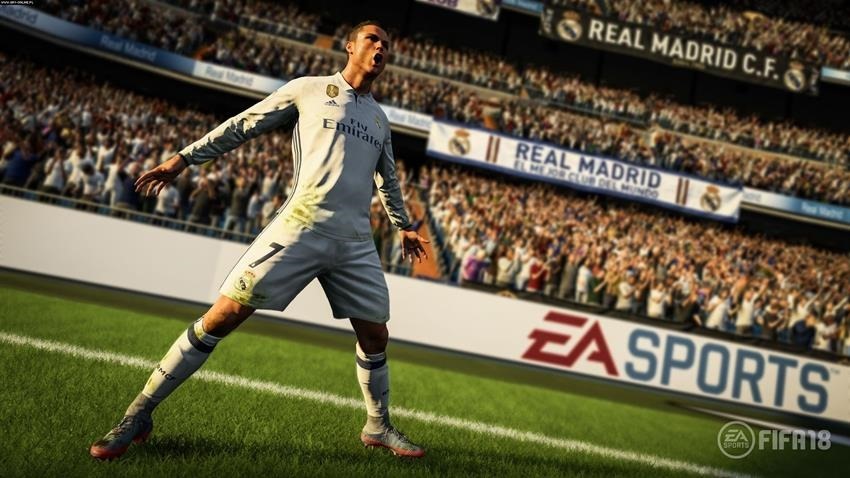 While you take control of Hunter in and out of games, the actual influence you have over events is limited. The Journey presents you with the illusion of choice during certain key moments in the story, but it hurtles towards the same point despite your contribution. The systems of consequence are laid so bare too that it's easy to sidestep potentially troublesome answers so as to not negatively affect your actual game time. It's just so shallow, dispelling any sort of immersion you might have in Hunter's potentially riveting tale.
Thankfully, when it comes down to the action on the pitch, The Journey streamlines many of its hang-ups from last season. The system feels a little less punishing for a simple passing error and more rewarding for actually performing your role within the team. Getting from one match to the next is still slightly bloated with a bunch of activities that might get tedious really quickly (who wants to do virtual training for this long, even if simulated?), but the overall experience feels refined. If only in this facet and not in any others.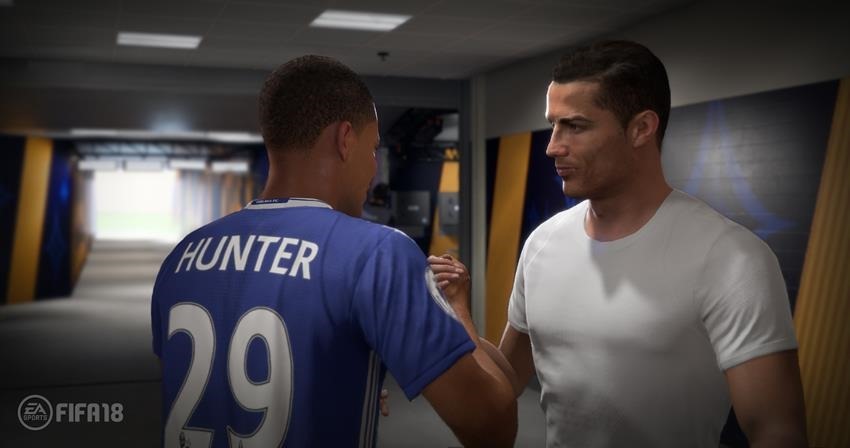 Refinement is the name of the game when it comes to most other parts of FIFA 18. It builds on the many changes last year presented with a change in engine, and as a result feels smoother in nearly every regard. Dribbling, for example, feels more responsive and powerful, perhaps to the detriment of the not as improved defensive capabilities you have on offer. Getting to dance around the pitch with your favourite midfielder feels a lot easier now, which makes daring breaks through the midfield far more thrilling.
Attacking, as a consequence, is also greatly improved. Taking some spectacular shots from even ridiculous looking angles can sometimes produce moments of brilliance, as one might expect from the unpredictable game in reality. This might work to maintain a sense of magic in the air, and especially so when you're simply playing against the computer, but pitting those sorts of capabilities between two players presents some balance issues, and attack can often feel like a foregone conclusion if you don't get the right sorts of tackles in early one.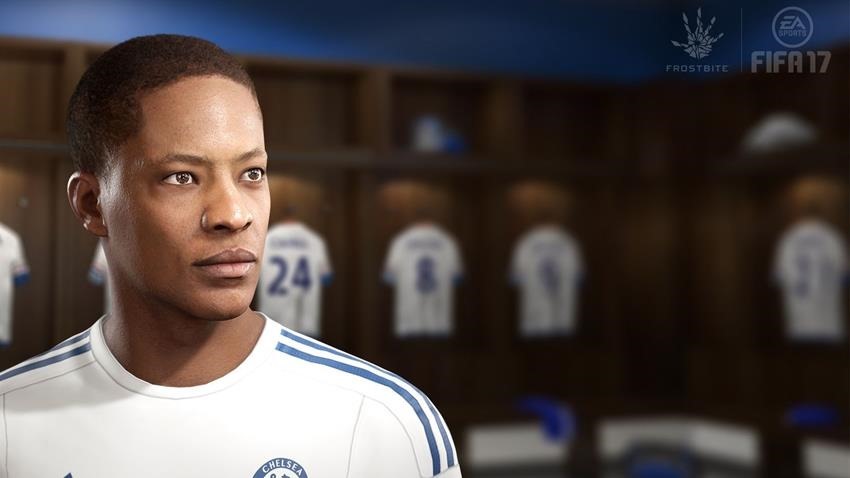 The leaps forward with attacking prowess come at the expense of a stagnant defensive one, something which FIFA as a franchise just seems to be struggling with. It never feels as though you're in as much control as you are when you're on the ball, which can lead to some frustrating goals conceded when you just don't have the tools required to prevent them. Physics plays a big part in this, and although contact with other players is still crunchy (and hilarious at times), it's not enough to give the game the finesse it really needs from year to year.
What has managed to creep in the better though are some real quality of life changes. FIFA 18 is a marvel in presentation, and a real step forward from what you might expect. Players look somehow even better than they did last year, while a whole set of improvements to match build-ups, crowd atmosphere and more bring the on-pitch action alive in an entirely new way. Commentary by Alan Smith and Martin Tyler is as good as ever, but the improvements to their abilities to comment on recent player transfers or match results just cements a feeling of realism in the entire experience.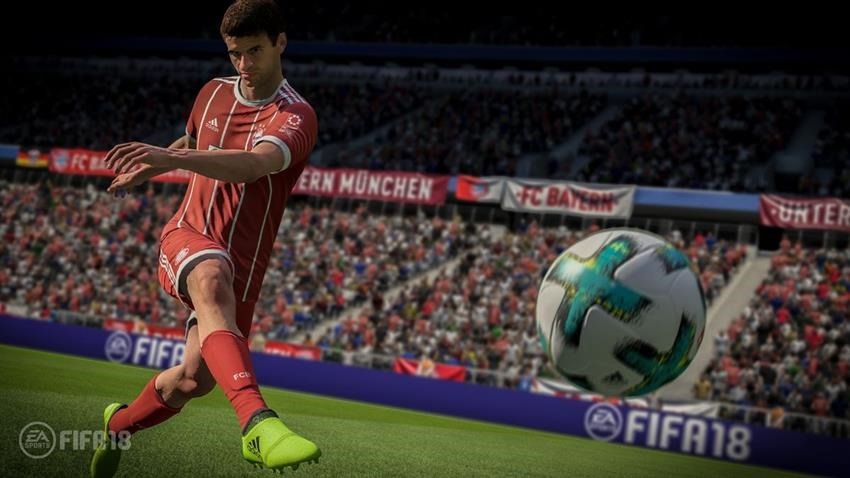 A few neat changes to some in-game systems is welcome too, most notable of which is a fast substitute. If you set up a bracket of three players before the game starts, you'll have the chance to use them as substitutes with the press of a single button during replays. It's a small but novel addition, even if it still feels somewhat limited. And if EA is going to stick it in next year again, I hope they changed the button assigned to it (having it as the sprint button leads to some frequent accidental swaps).
Many other aspects of FIFA 18 have remained almost entirely intact from one year to the next, but it's not surprising that it's the pieces that have felt almost perfected for some time now. The FIFA Ultimate Team has only seen the introduction of Squad Battles – a way for players to play against other Ultimate Teams controlled by AI. This fixes the issues of having to previously be on a strict timetable to interact with the mode, as player vs. player tournaments could often leave you stranded. But it also negates the need to play against another human at all, which gives far more value to FUT overall.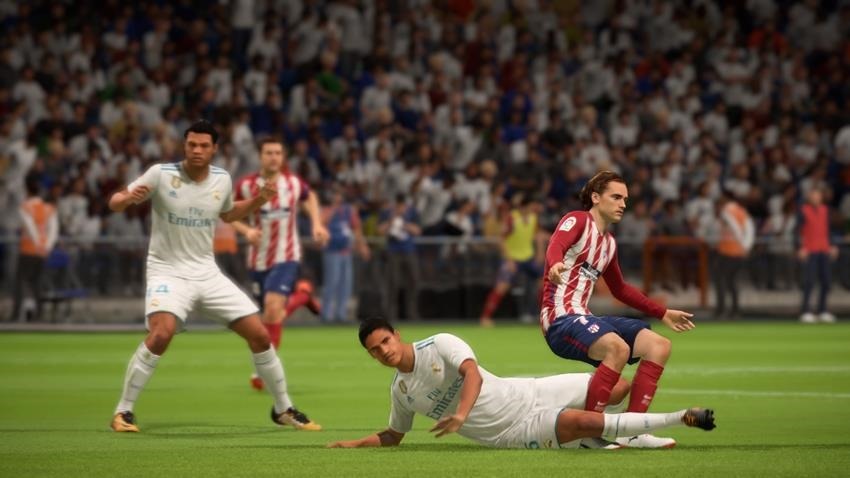 Career Mode has also seen some slight improvements thanks to The Journey, if only on a surface level. You'll get the same trite emails from managers and players to deal with (many of which feel extremely recycled at this point), but transfers themselves are a little more lively thanks to an interactive cutscene. You'll essentially have no more control over the transfer than you already had, aside from agreeing to personal terms, but seeing the action play out instead of just reading it in text is a welcome addition.
FIFA 18 shows in these ways that it's not all about small incremental changes, but it needs to start making that clear on the pitch. Gameplay can still seem overly slow at times, with player reactions and moves even giving off the sensation of input lag. It helps that this year attacking feels so much better, but comes at the expense of some balance thanks to a slightly paired back defensive system. FIFA 18 still feels uneven, but it's still a positive step forward for the series that has felt stagnant for far too long.
Last Updated: October 13, 2017
FIFA 18

FIFA 18 makes some notable and important changes both on and off the pitch, but it's a formula that still often feels at odds with itself. And while EA is trying to recapture its former glory with the series, it continues to lose ground to the competition. Even if FIFA 18 is the best entry in the series for some time.

FIFA 18 was reviewed on PlayStation 4