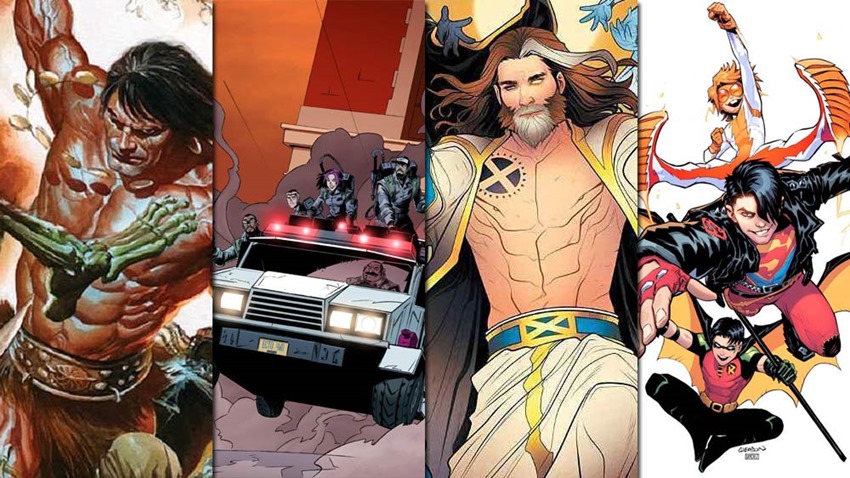 Movie trailers, toys and merchandise may have hogged the spotlight this weekend past at the New York Comic Con, but you know what else the event had on offer? Comic books! From DC Comics to Marvel, Aftershock to IDW and everyone else between a growing industry of consistent quality, comic books had a message to share and a story to tell.
That message was one of hope, optimism and cataclysmic events shaking the very foundation of the respective universes of comic books. Here's a quick round-up on some of the news that was making the rounds out of New York City, the Big Avocado.
Young Justice reunites DC's young trinity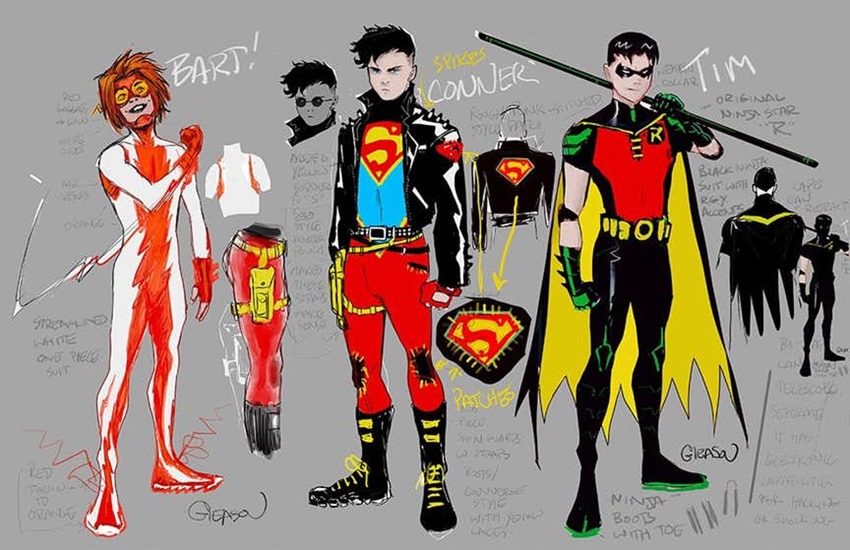 With a new series on the way, DC Comics is returning to the roots of the franchise that made Young Justice a household name. Starring a team of young heavyweights in the form of the best Robin Tim Drake, the even bestest Superboy Conner Kent and the newly returned Impulse AKA Bart Allen, Young Justice will be written by Brian Michael Bendis and drawn by Patrick Gleason.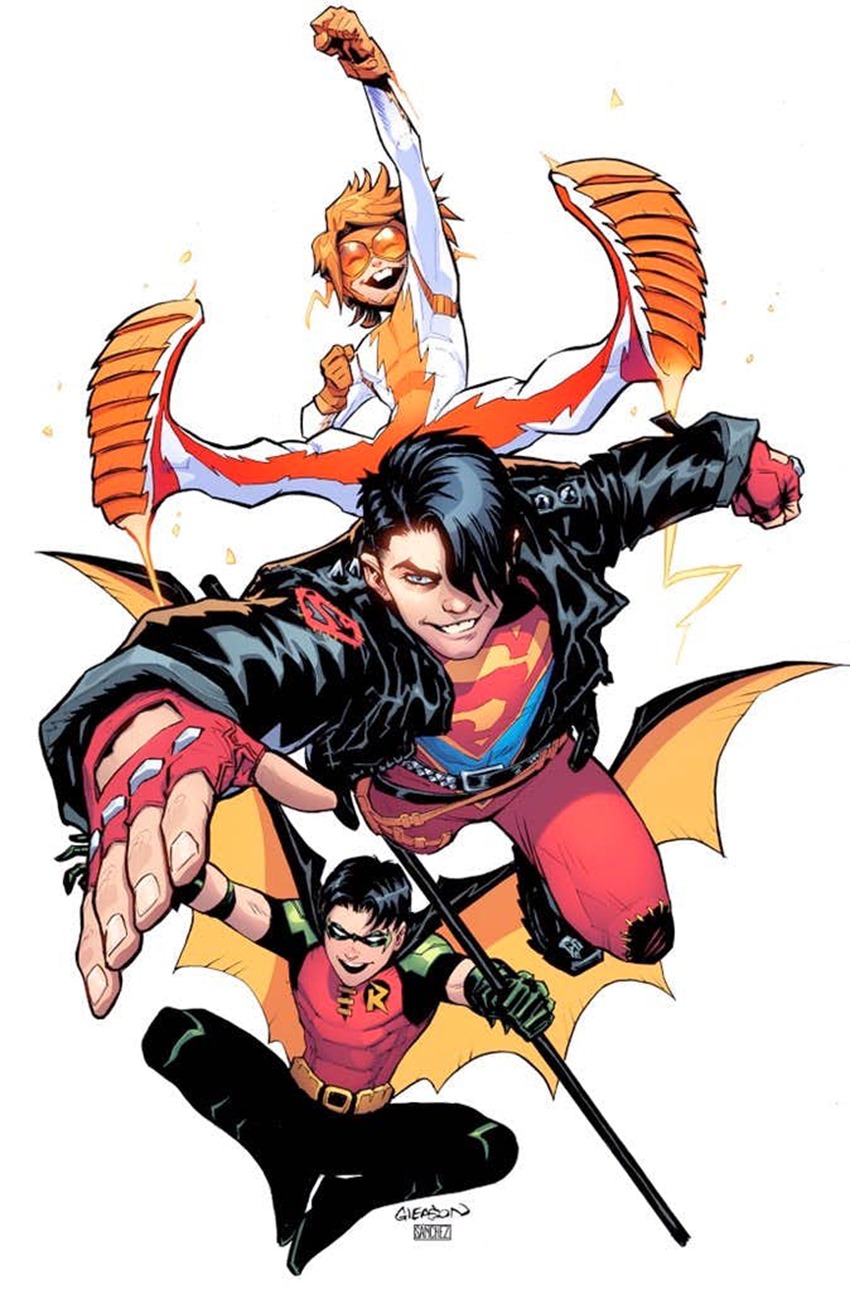 New characters will appear such as Jonah Hex descendant Jennie Hex, genius vigilante Teen Lantern (who has successfully managed to hack a Green Lantern power battery) and a new enigma in the shape of Naomi.
Savage Sword of Conan returns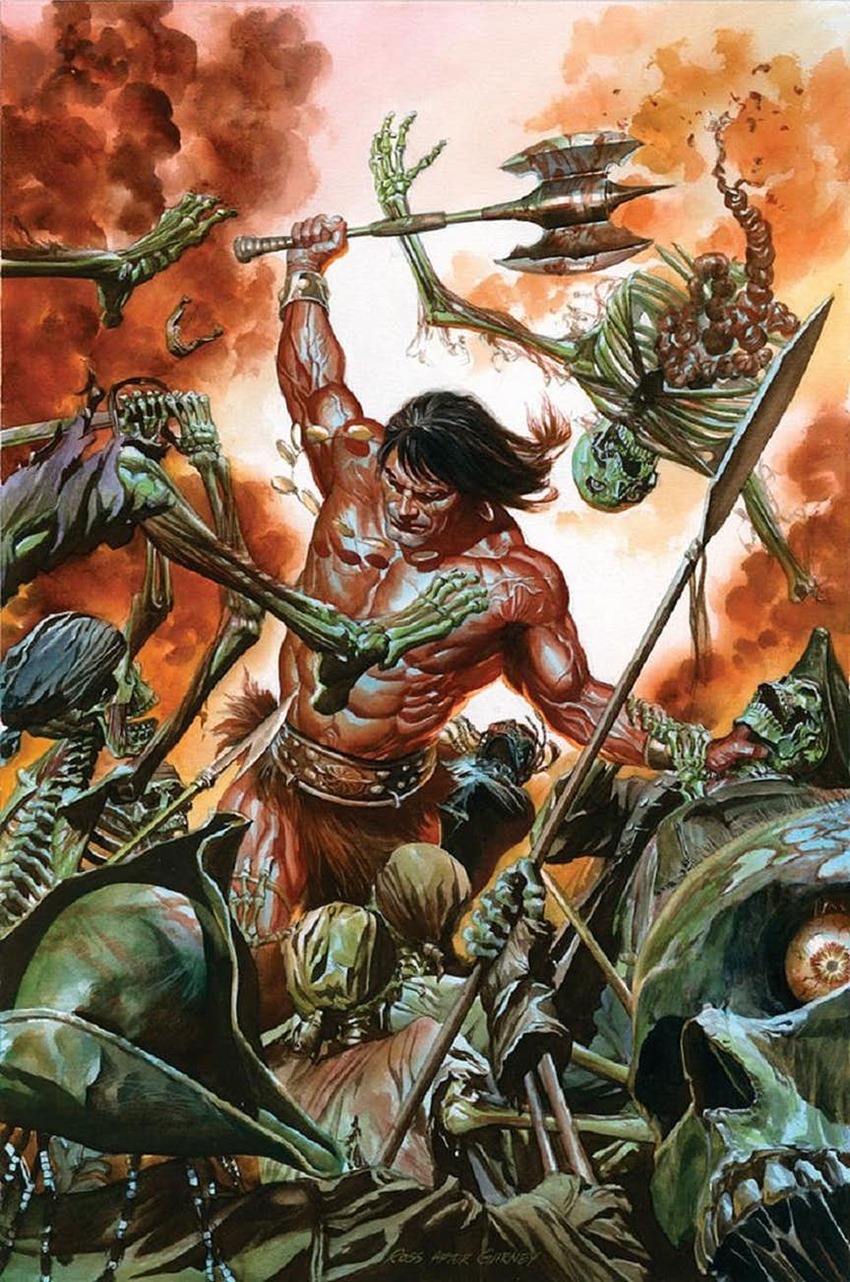 Conan, what is best in life? To crush your enemies, see them driven before you and to head on down to the comic book shop every Wednesday for a brand new issue of Savage Sword of Conan! In the 1970s, Robert E. Howard's trademark barbarian was the star of one of the most gorgeous comic books of that decade.
Oversized, beautifully drawn and artistically written, this was high fantasy at its finest. From the minds of writer Gerry Duggan, artist Ron Garney, and colourist Richard Isanove, the new stab at The Savage Sword of Conan will feature classic takes on the character: Big adventure, love, loss and according to Duggan, "Conan swinging all kinds of weapons at death cultist's heads".
By Crom, that sounds magnificent.
Avengers: No Road Home announced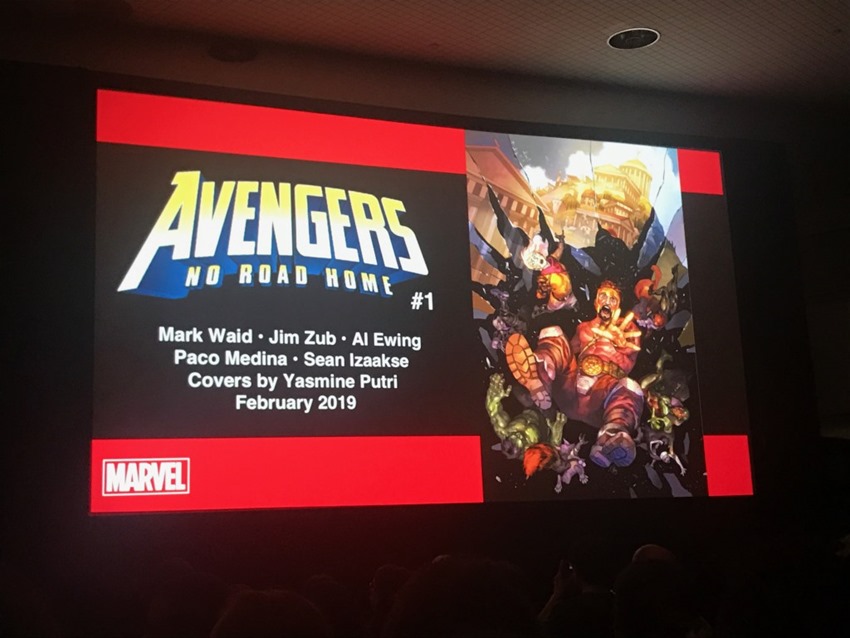 Marvel was keeping mum on what exactly this new Avengers event will be, but what was revealed was that this 10-issue weekly series will reunite No Surrender writers Al Ewing, Mark Waid and Jim Zub, while the series itself will be fleshed out by superstar artists Paco Medina and Sean Izaakse.
The Flash: Year One revealed
In the Flash title in spring of 2019…Flash Year One! With @MrHowardPorter!! pic.twitter.com/9nYgbm2Qi9

— Joshua Williamson (@Williamson_Josh) October 6, 2018
Ever since he was re-energised following the events of Rebirth, The Flash has seen plenty of obstacles thrown his way. Now, DC is looking to the past as the spotlight shines on the origin of the Flash and how the fastest man alive came to be the DC Universe's symbol for optimism. "Ever since I got the job on The Flash, I've wanted to tell this one story… I kept asking for it, asking for it, asking for it," writer Joshua Williamson said at NYCC via CBR.
This year, the book we're announcing that we're going to be doing… We're going to be doing Barry's first year as The Flash
The Flash: Year One will be drawn by artist Howard Porter, with a debut in 2019.
The end of Darth Vader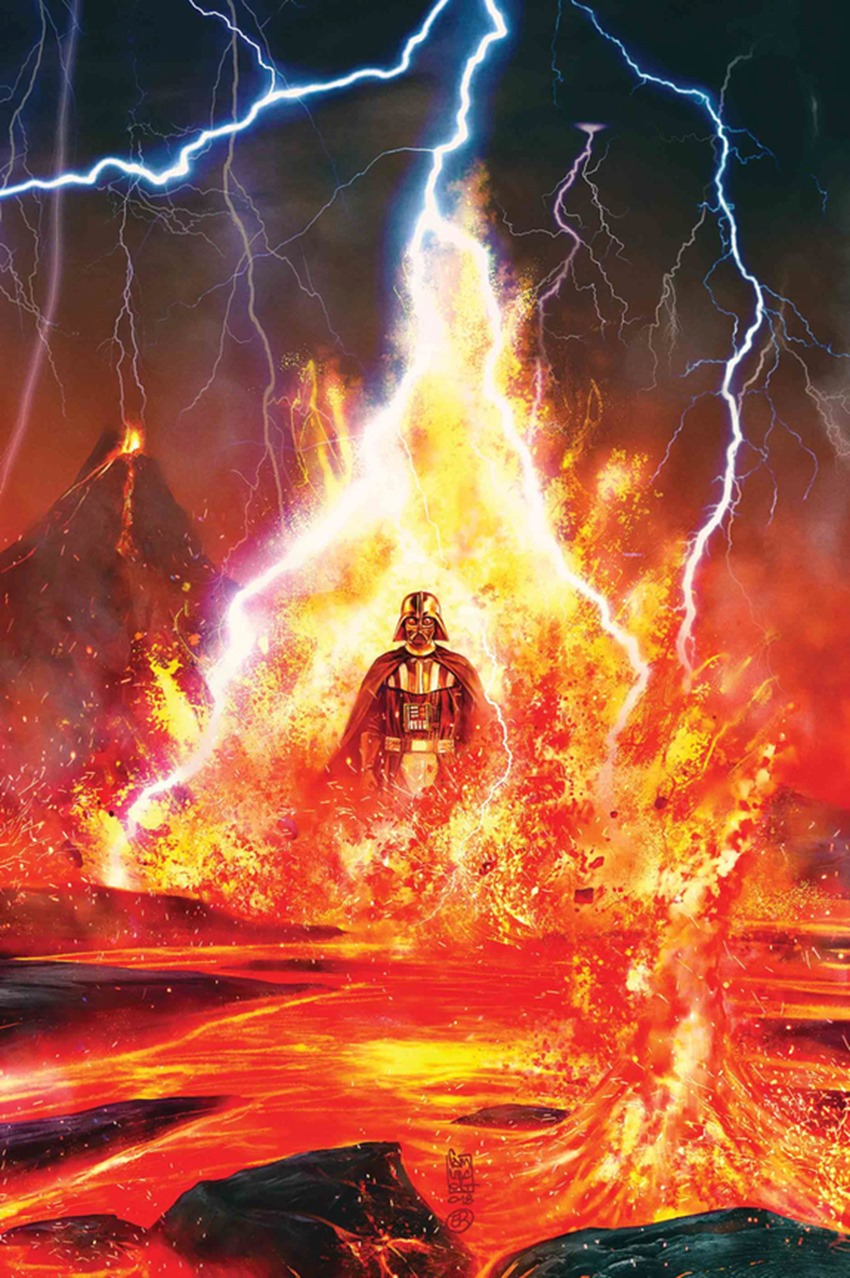 There's no shortage of Star Wars comics over at Marvel, but Darth Vader has proven to be a consistent example of Sith-based ass-kickery on a monthly schedule. Currently, the second solo Darth Vader series is exploring a younger and more raw form of the infamous fist of the Galactic Empire, but that saga will soon draw to a close.
Darth Vader #25 will end the current run on the Jedi formerly known as Anakin Skywalker in December, while 2019 will see a five issue mini-series released titled Shadow of Vader.
Buffy: The Vampire Slayer reimagined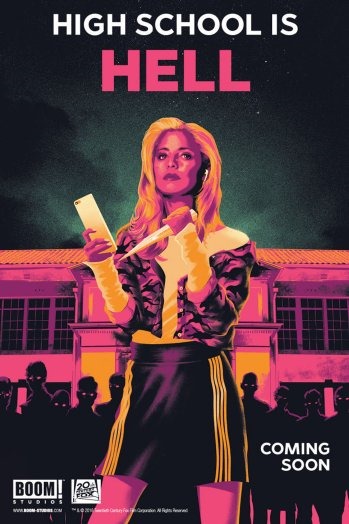 Fun fact: The Buffy The Vampire Slayer that most people are familiar with, is actually a reboot of a very weird 1990s film that few people remember. The third time is the charm then, as Buffy is getting another reboot, albeit on TV and in comic book form.
"The world of Buffy The Vampire Slayer has been so richly developed over the last twenty years, so when it came time for us to decide where to take the franchise under Joss' guidance, there was only one answer in our minds — reimagining the story of Buffy and the Gang for a new generation," Boom! executive editor Jeanine Schaefer said in a press release.
The world right now is scarier than it's ever been; placing these characters firmly in 2019, we can use the themes that were so integral to the show — identity, agency, and empathy — to examine our world and the heroes and monsters that lurk inside all of us … and punch those monsters right in the face.
Three Jokers to be the ultimate Batman story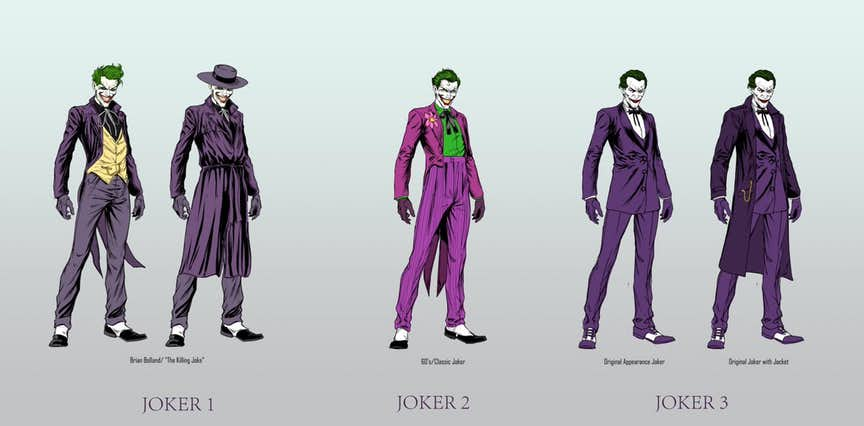 DC Comics have been teasing a massive reveal regarding the Joker for years, and at New York Comic Con 2018, writer Geoff Johns revealed some subtle new details regarding the upcoming story starring the Harlequin of Hate. "The coolest thing about this story is no one knows anything about it," Johns said via Comic Book.
It's a pretty mature take. I've never gotten to write a Batman and Joker story, and Jay's never gotten to draw one. We wanted to tell the best batman story, the best Joker story possible.
IDW looks to the future for their birthday celebration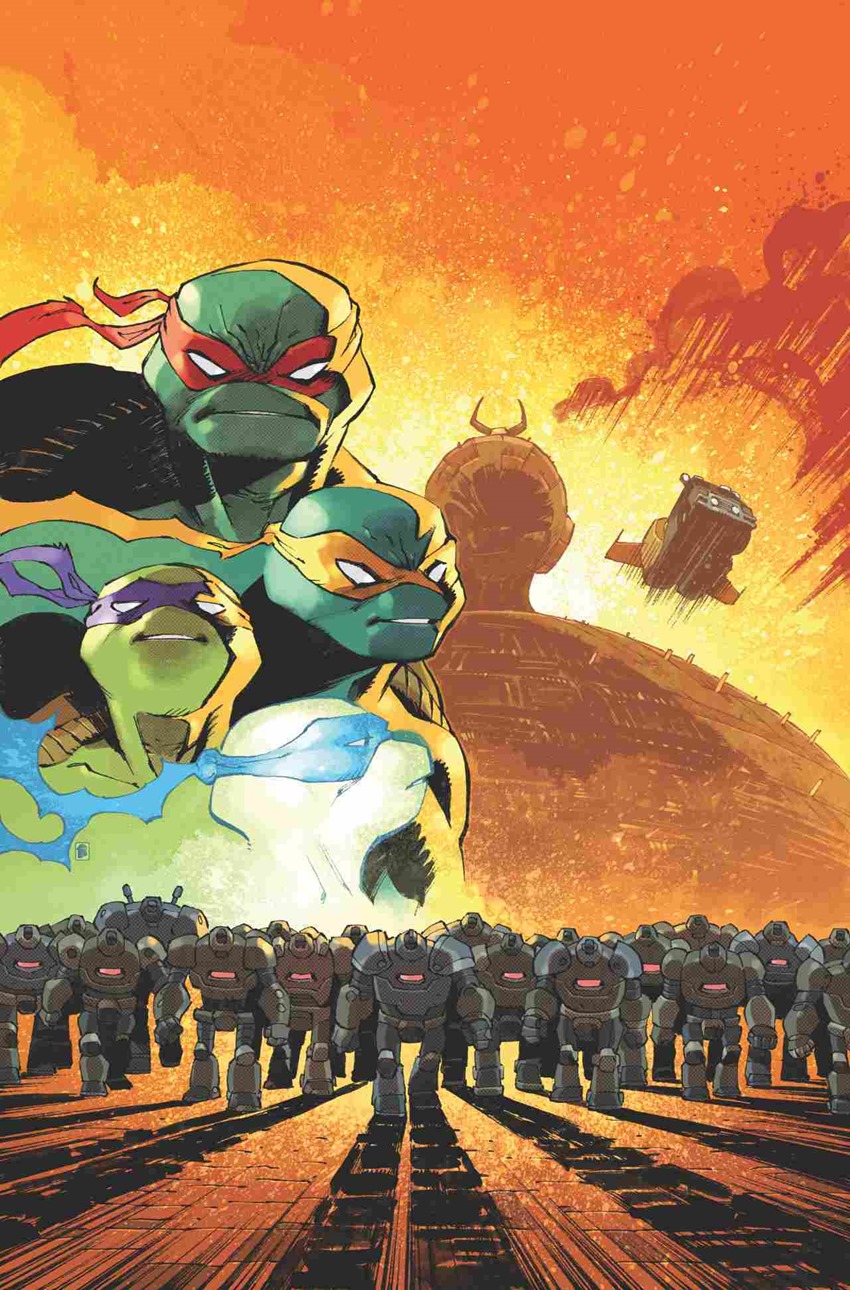 After 20 years in the business, IDW Publishing has managed to establish itself as a powerhouse that specialises in giving licensed comic book adaptations the justice that they deserve. To celebrate that milestone, the publisher is taking their biggest properties in the form of My Little Pony, Teenage Mutant Ninja Turtles, Jem and the Holograms, Star Trek and Ghostbusters, and fast forwarding 20 years into the future of each title.
"An anniversary like the one IDW is celebrating is a cause to look to the future and the past," IDW Editor-in-Chief John Barber said in a press release.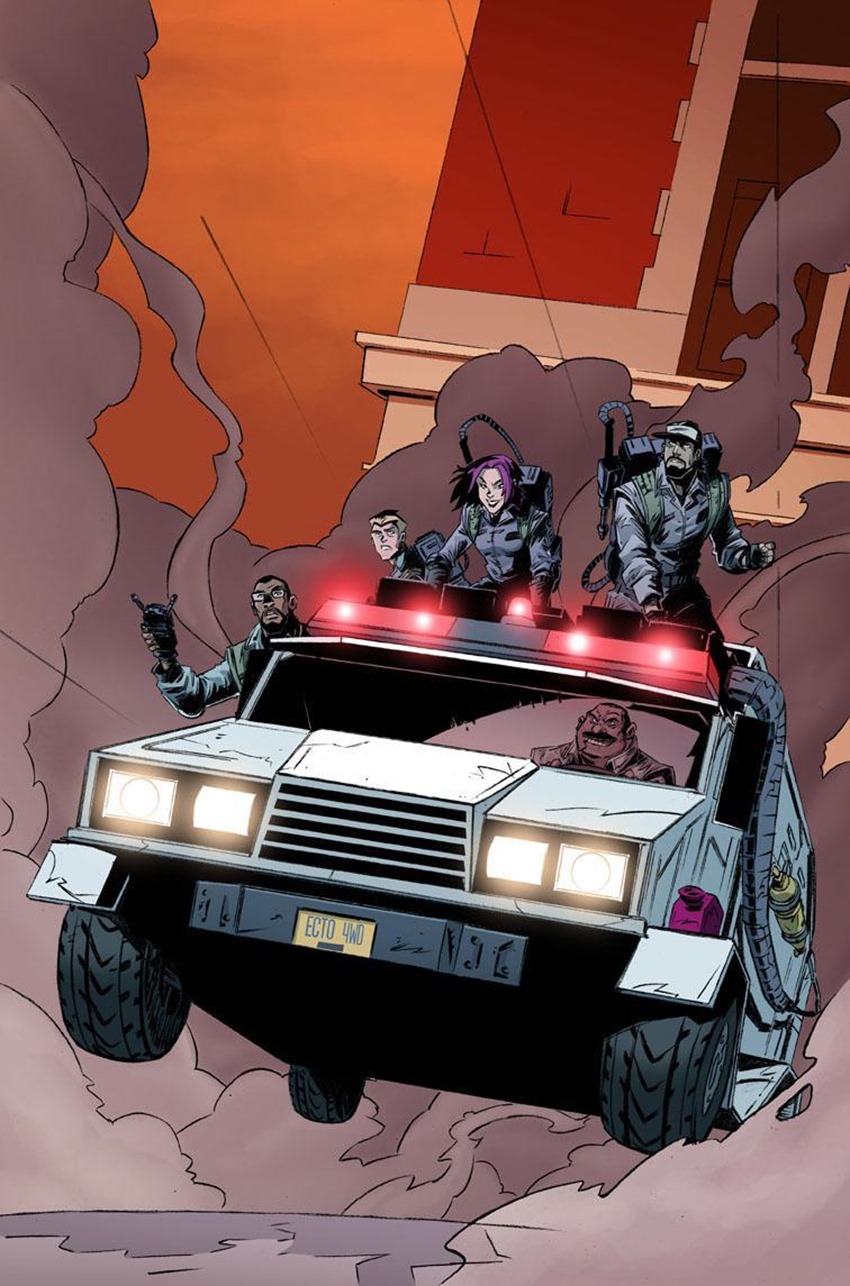 It gives us a moment to reflect on where came from and where we're going, because both directions are pretty exciting. We're lucky to have partners like Hasbro, Nickelodeon, CBS Consumer Products, and Sony to share in the celebration — and to have these five sets of characters that have helped place IDW at the center of the pop culture universe!
Dial H for HERO returns
Some peeks at DIAL H FOR HERO, coming from @BRIANMBENDIS @samhumphries and I next year! pic.twitter.com/m7ywRhYXZE

— Joe Quinones (@Joe_Quinones) October 6, 2018
Dial H for HERO has always been a great series that works in beautifully in different eras. In the 60s, the power-granting HERO dial was a tale of heroism and responsibility, while the early 2000s introduced a Monkey's Paw incarnation of the infamous tool that resulted in random powers being granted to average people, with humorous and horrific side effects resulting.
The next version of this story, will see the dial wind up in the hands of Miguel, a teenager who truly wants to be a hero and gets more than he bargained for in the process. Writer Brian Michael Bendis is on scripting duties, explaining at NYCC that his version of Dial H For Hero will be inspired by everything from indie comics to manga and even Image's gloriously over the top extreme 1990s comic books.
More importantly, Bendis wants to reveal more of the dial and the power that it can grant people, while also revealing what happened to Robbie Reed after the hero-addicted wielder of the dial eventually went mad and became a villain.It doesn't just sound good, but the series looks good as well as artist Joe Quinones injects some youthful optimism into the story.
Aftershock announces new original graphic novels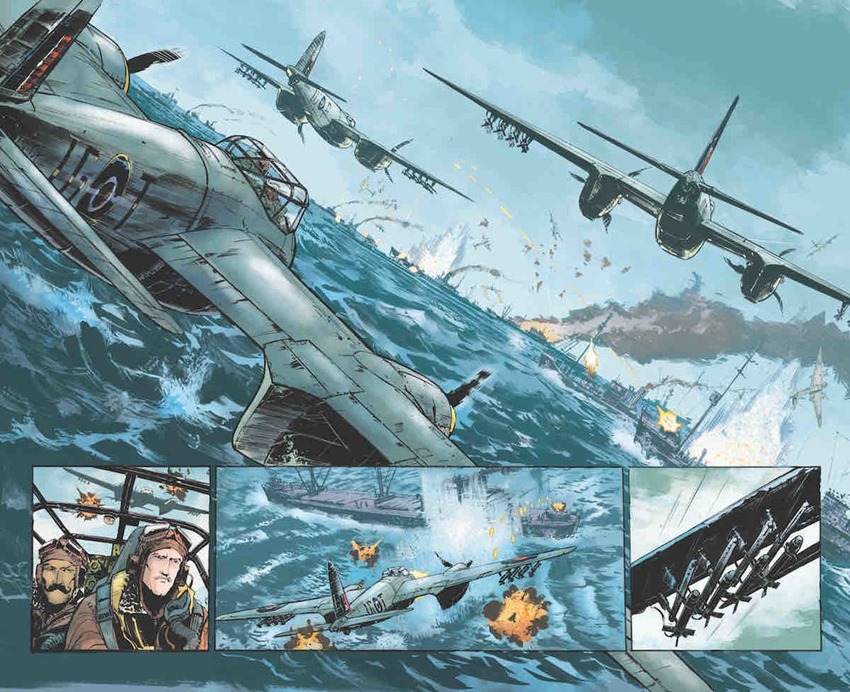 They're the publisher responsible for some of the best comics on shelves today, and Aftershock plans to keep their momentum rolling in 2019 with several original graphic novels. Massive one-shots, the first of the two harcover graphic novels revealed was a World War II aerial combat action thriller by the name of Out Of The Blue. Written by Garth Ennis and Keith Burns, Out Of The Blue focuses on Royal Air Force pilot Jamie McKenzie as he patrols shipping routes along enemy coasts, while also dealing with an insufferable air crew.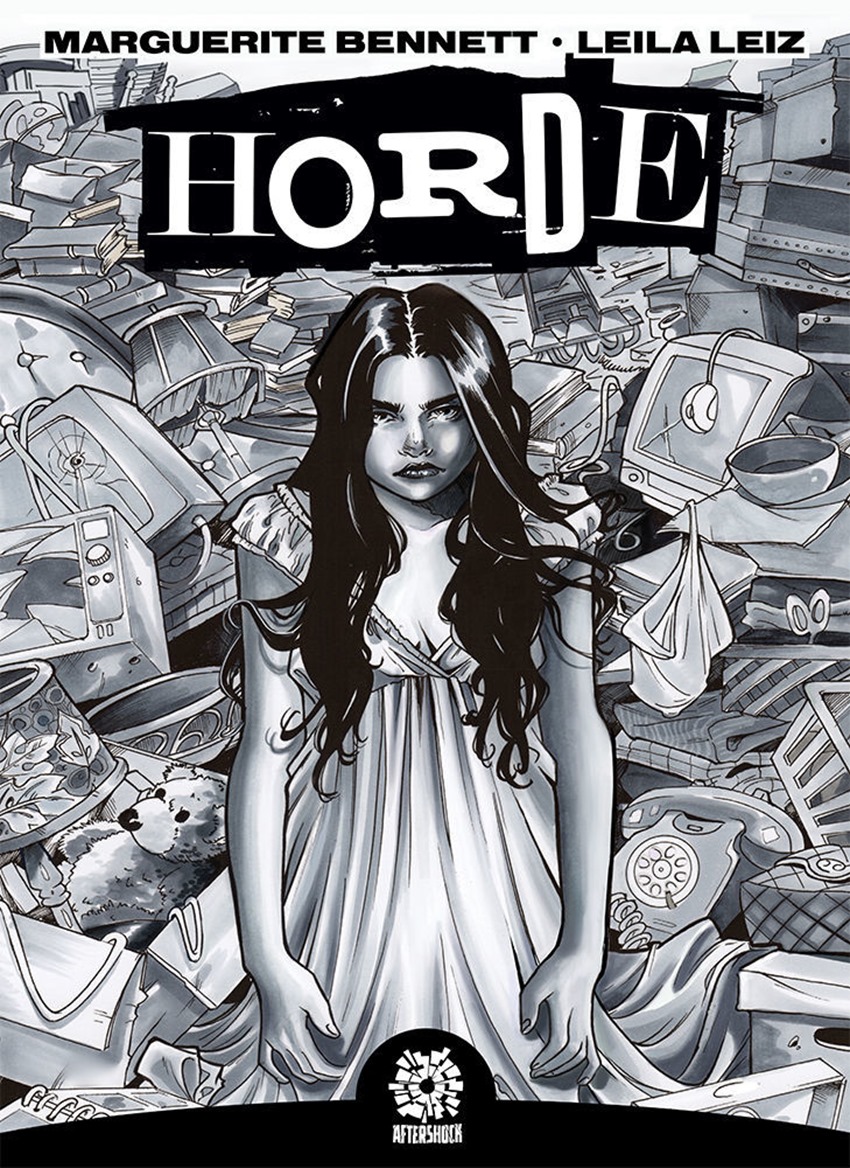 Horde by Marguerite Bennett and Lila Leiz goes for the haunted house tale, albeit framed in the context of hoarders who litter their homes with all manner of materialism. As protagonist Ruby Ando finds out when she attempts to reconnect with her mother following the death of her father, her mom hasn't just been collecting junk at an alarming rate but also supernatural items which threaten to trap her in a never ending maze of suspense.
The return of Nate Grey in Age of X-Man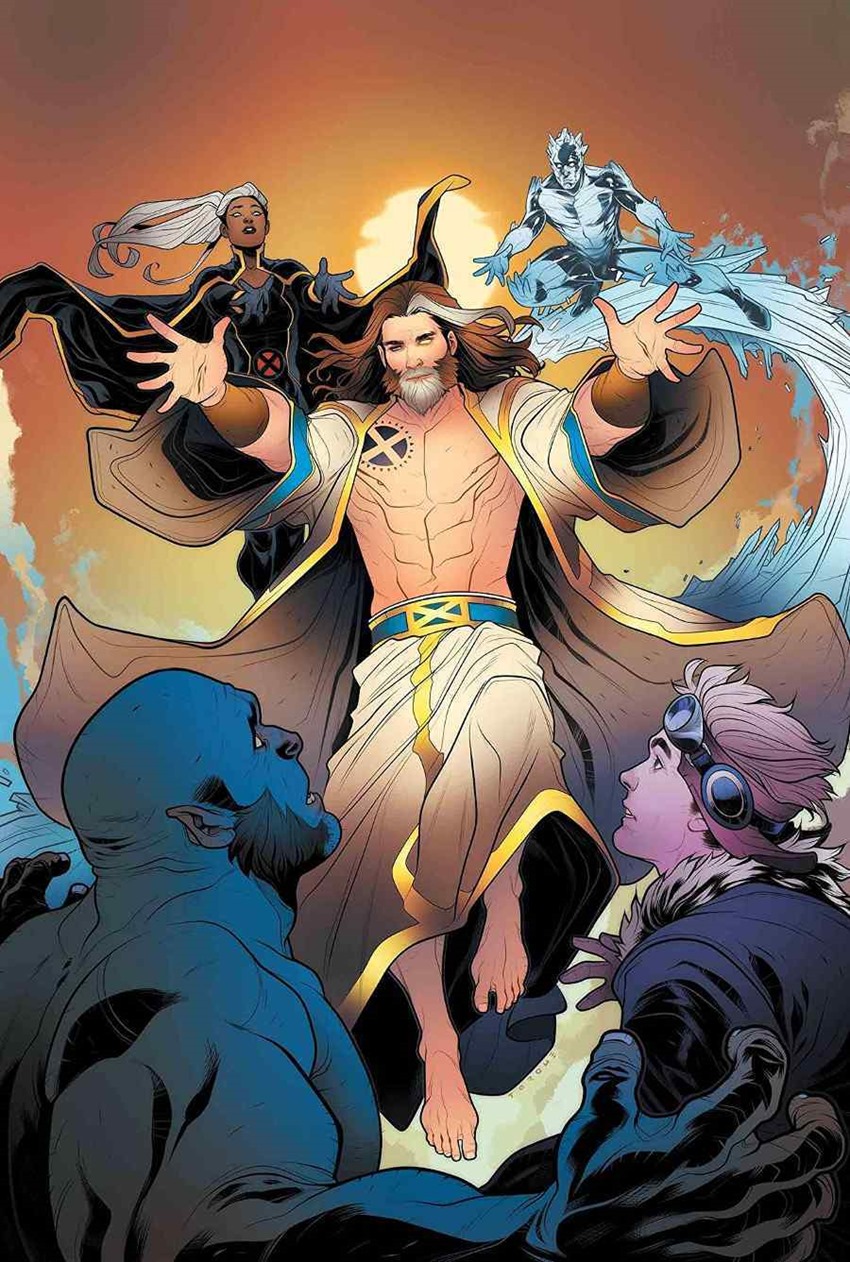 Never say never! Nathaniel Grey may have barely survived the Age of Apocalypse, but his life as a mutant shaman in the Earth-616 reality was cut short when he sacrificed himself to save the planet. The clone son of Scott Summers and Jean Grey returns to Marvel soon, as part of the new focus on the not-so-merry Mutants that will kick off with Age of X-Man one-shot by Zac Thompson, Lonnie Nadler, and Ramon Rosanas in January.
The Legion of Superheroes to be brought into DC's mainline continuity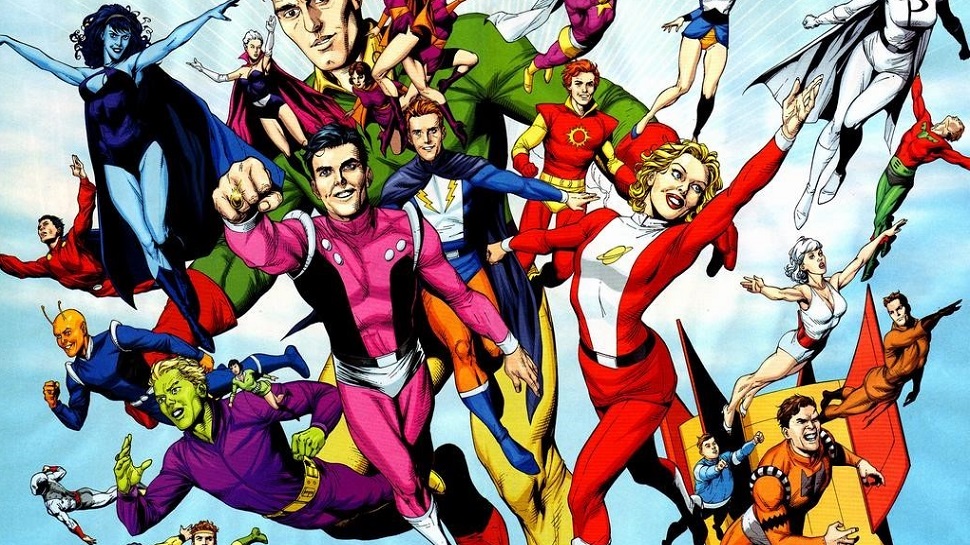 DC has been teasing one of the more fascinating aspects of its future continuity for months now, and it looks like the lid is finally ready to be lifted on the return of The legion of Superheroes in DC's new universe. Superman will naturally be the key building block for the re-insertion of the Legion as well as the politics of the 31st century with the formation of the United Planets.
"I'm in the middle of a very long and epic Superman story called the Unity Saga," Bendis said at the New York Comic Con panel that celebrates the 80th anniversary of the Man of Steel, via CBR.
And in the end, we're establishing where the United Planets came from.
That's it! A quick round-up of some of the bigger news from this weekend past at the New York Comic Con. There's a lot to like and love with what was announced, as comic books look set to be bigger, bolder and brighter than ever before in 2019. 'Nuff said.
Last Updated: October 8, 2018