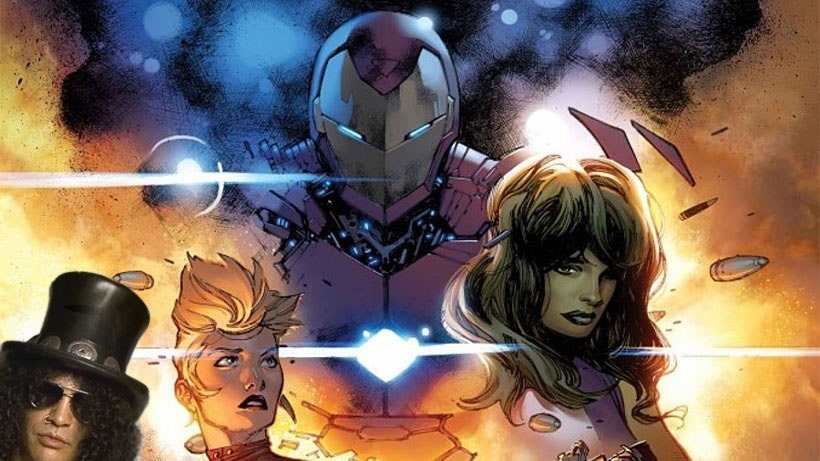 Is Civil War Part Deux even necessary? Probably not. Is it coming out conveniently in time for the third big screen Captain America film that just so happens to share the same title with it? The answer to that is a very definite yes. Once again, heroes are going to war with one another, and somebody is going to be pushing up daisies once the dust has settled.
Thing is, a good story and great art can save Civil War II from being a mere appropriately-timed sequel. And at least artistic talent is never in short supply over at Marvel. Here's the first cover for the zero issue of Civil War II, done up in style by Olivier Coipel. Featuring Captain Marvel and Iron Man butting heads, She-Hulk and War Machine are also prominently displayed:
"There's a reason that Carol  [Captain Marvel] is a part of the opposition forces," Marvel Editor-in-Chief Axel Alonso said to The Washington Post.
It not only speaks to her character, but her new role in the Marvel Universe. She's the leader of Alpha Flight, which is Earth's first line of defense from all incursions. As of today, she is a very powerful authoritative figure in the Marvel Universe.
According to Alonso, there's no pressure over at Marvel to match the upcoming Captain America: Civil War film, which is being released in the same month. "The way we look at it, we're telling a movie that may come out in 10, 15 or 20 years. We're telling the best stories we can," Alonso said.
We've got an unlimited special-effects budget. We have tons of latitude creatively to bend, break and have fun and get people talking at the comic book stores and beyond. We don't feel that pressure [to match the movies]. We're just having fun telling great stories.
Civil War II #0 hits shelves this May, and is written by Brian Michael Bendis and illustrated by David Marquez.
Last Updated: February 4, 2016