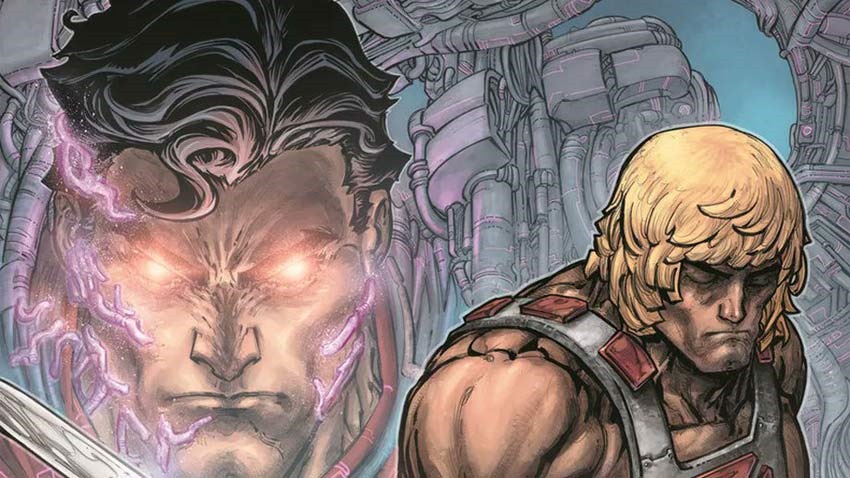 Ben Affleck wasn't wrong. The idea of a Superman who could burn the entire planet with just a single stray glance of heat vision if he ever went rogue? Such a Superman does exist. He just so happens to be in another universe, as the world of Injustice features a man of steel who happens to be the biggest ass on the planet.
A man who beat Green Arrow to a bloody pulp, re-broke Batman's back and lobotomised Shazam. That Superman…is kind of a giant jerk. A jerk who's about to meet his match, when he tangles with Castle Grayskull's greatest warriors in Injustice vs. He-man and the Masters of the Universe. Six issues! Two worlds! Hopefully at least one scene where Superman throws that motherf***ing annoyance into the Sun! Here's the official synopsis from DC Comics: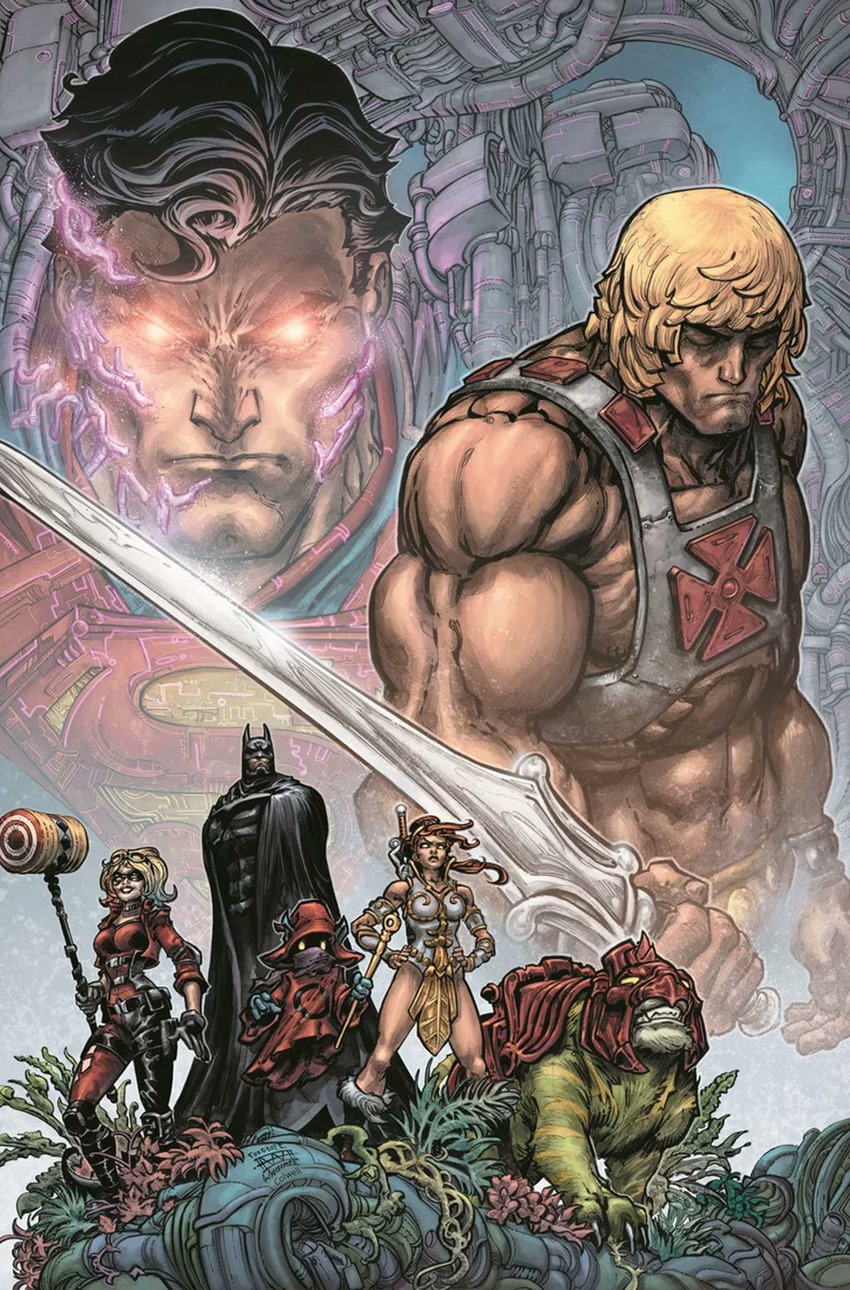 Believing He-Man and the Masters of the Universe defeated, a robotic impostor has seized control of Eternia—but not for long! After freeing his kingdom from this strongman's rule, He-Man learns not everyone is pleased to see the pretender deposed—but Adam knows the value of freedom. When heroes from another dimension ask his aid in deposing a superhero turned dictator, he agrees. Teaming up with Batman against the Superman of the Injustice Universe, He-Man and his new allies face dangerous and familiar enemies in a battle where no world is safe!
I bet you're wondering if He-Man can take on Superman. If you examine the evidence, then the tale of the tape between the two brawlers is actually closer than you'd think. They're both inhumanly strong, durable and quick. Superman has a few extra powers in his fuel tank, while He-Man wields the mighty Power Sword which happens to have magical properties. Something that Superman has a weakness to. Also, he has a nipple harness and freakin' Battle Cat. This is going to be one hell of a fight!
Injustice vs. He-Man and the Masters of the Universe will be written by Nightwing and Green Lantern's plotter Tim Seeley, while Freddie E. Williams II flexes his crossover skills again after a tour of duty on He-Man/Thundercats and Batman/Teenage Mutant Ninja Turtles. When it comes to crossover comic book art, he's the man to call. After all, he has…
…THE POOOOOOOOOOWER!
Last Updated: April 17, 2018