Few things in life are guaranteed, beyond death, taxes and funny third thing. But a Money In The Bank win that awards the lucky victor with a chance to cash in a contract for a championship match whenever the whim strikes them? You can't put a price on that. Although you probably could subtract the price if the fancy briefcase from an estimate. ANYWAY! Here's all the action happening this Sunday at Money In The Bank.
Apollo Crews vs. Sheamus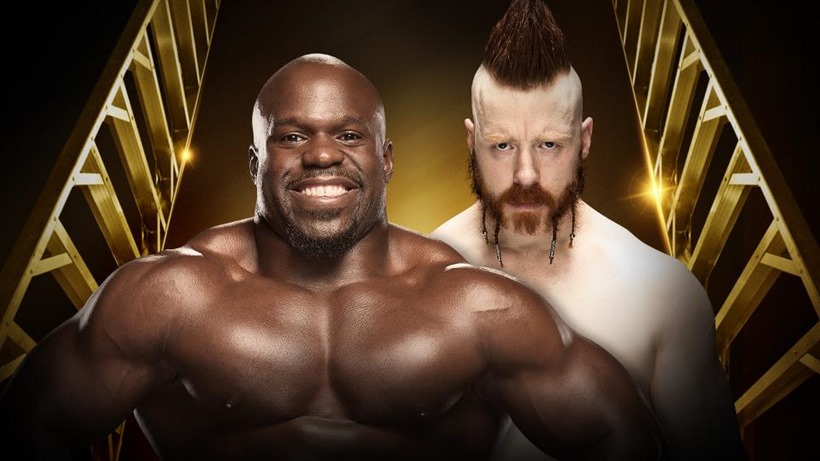 Big fella vs other big fella. It's an opening match, so expect to have some fun watching two muscles mountains have a flesh collision.
Dolph Ziggler vs. Baron Corbin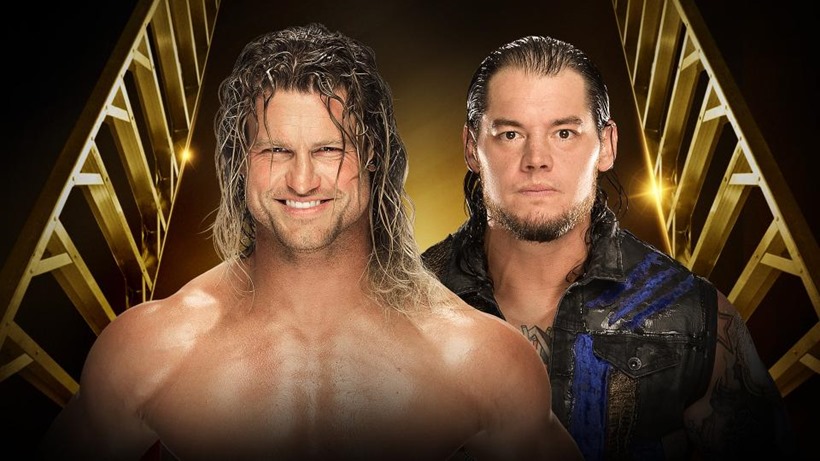 The rivalry that nobody cares about finally reaches its sort-of-thrilling conclusion this Sunday at Money In The Bank! Right, enough fake enthusiasm for this kick-off match. I have some WWE money to go spend for attempting to sell this bout.
WWE Women's Champion Charlotte and Dana Brooke vs. Natalya and Becky Lynch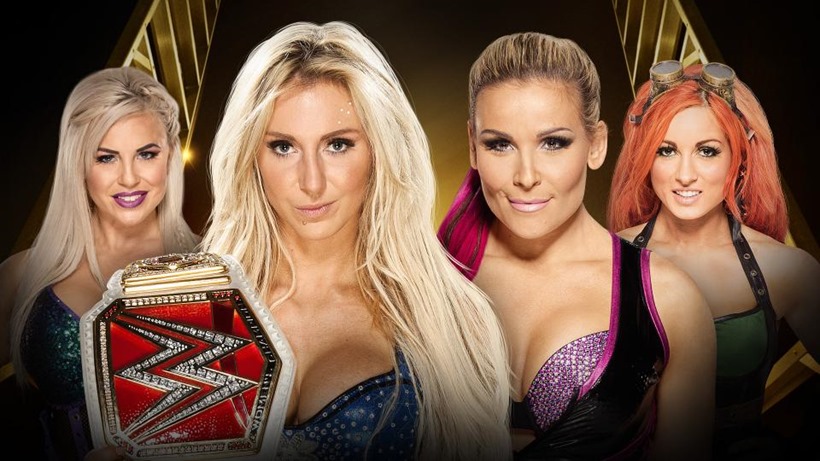 Since the new Women's Championship was unveiled, there's only been one holder of that belt: Charlotte. The daughter of WWE legend Ric Flair has managed to maintain an iron grip on the title, through a mixture of skill, cunning and always having an ally in her corner. And then you've got Natalya, who faces any problem along the way by locking it into a Sharpshooter submission.
Will Natalya get screwed yet again as she goes for the gold, even with Becky Lynch in her corner at Money In The Bank? Probably.
WWE Tag Team Champions The New Day vs. Luke Gallows and Karl Anderson vs. Enzo Amore and Big Cass vs. The Vaudevillains (Fatal 4-Way Match)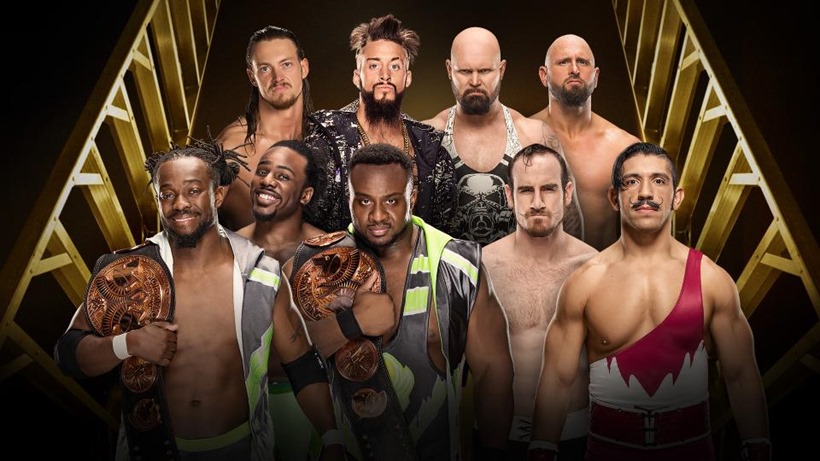 There hasn't been a tag team as dominant as the New Day in many a year, a feat accomplished by beating back some of the top teams in the WWE today. But can even crowd-favourite combination of Big E, Kofi Kingston and Xavier Woods survive facing their stiffest competition all at once? That's the challenge ahead of them at Money In The Bank, as they'll be taking on gentlemen brawlers the Vaudevillains, the Club of Karl Anderson and Luke Gallows, as well as Enzo and Big Cass.
Talk about an extreme match-up.
U.S. Champion Rusev vs. Titus O'Neil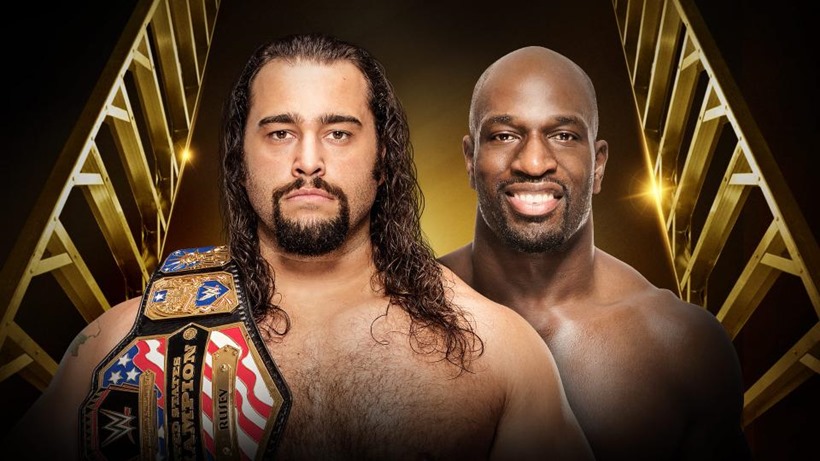 It may be the United States championship, but that belt isn't being worn around the waist of a champion who bleeds red, white and blue. The European Brute known only as Rusev has been dominant as the current US championship, tearing his way through the mid-card ranks and focusing his rage on the Lucha Dragons team of Kalisto and Sin Cara. But the big deal known as Titus O'Neil has had enough, challenging the big Bulgarian for the mantle of the US championship.
America is all about opportunity, and Titus O'Neil is looking for some of that sweet liberty as the next US Champ at Money In The Bank this Sunday.
John Cena vs. AJ Styles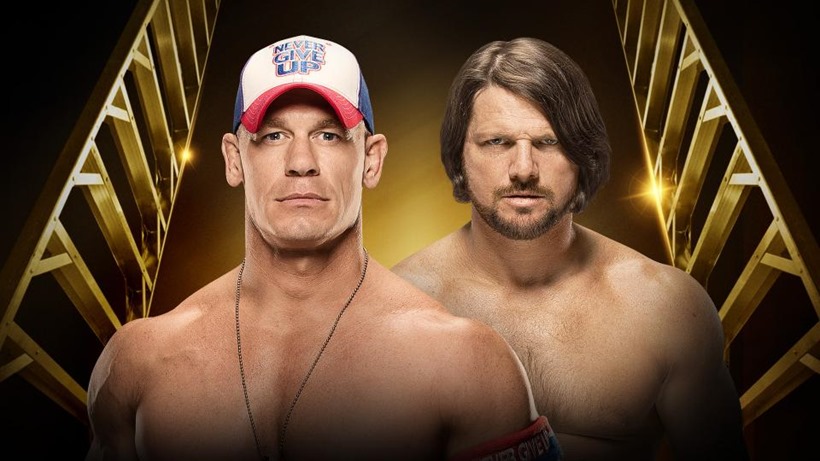 John Cena is back, and ready for action in his first pay-per view since he recovered from a shoulder injury that required some extensive surgery in January. But before Cena can truly bounce back, he has to get past the Phenomenal One himself at Money In The Bank. AJ Styles has turned heel, and he's looking to get that PPV victory that has eluded him since February.
It's the master of the ropes vs the master of an incredibly predictable set of moves and Fruity Pebbles, in a clash that has been years in the making.
Money in the Bank Ladder Match for a WWE World Heavyweight Championship Match contract – Sami Zayn, Cesaro,Kevin Owens, Chris Jericho, Alberto Del Rio and Dean Ambrose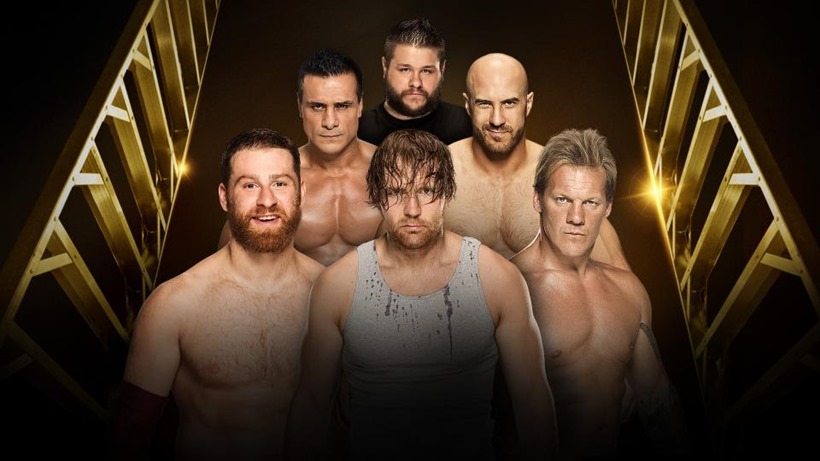 Honestly, I'm just hoping that this match will put an end to every episode of RAW and Smackdown ending in a predictable tussle between all six men. Chris Jericho! Dean Ambrose! Sami Zayn! Alberto Del Rio! Cesaro! Kevin Owens! Several ladders! Yeah, this match is probably going to be completely brutal. Nuff said.
WWE World Heavyweight Champion Roman Reigns vs. Seth Rollins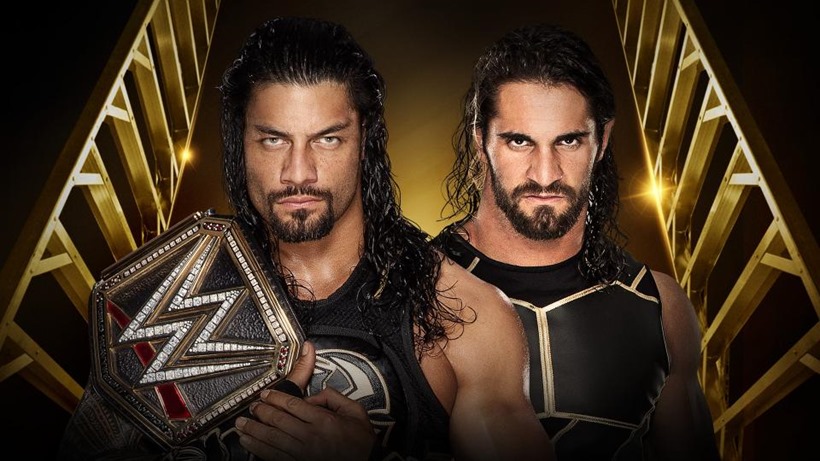 Finally, Seth Rollins is back. Back to reclaim a title that he never lost, as a devastating knee injury put the Architect out of action for several months, allowing former ally and Shield member Roman Reigns to capture the gold and bore entire universes with his in-ring monologues. Salvation, is finally at hand. It took less than 24 hours for Seth Rollins to return and claim a WWE World Heavyweight championship match against Reigns, and even less time for Rollins to run havok all over Reigns in the process.
Beyond some mind games and beatdowns, Reigns has plenty of hate left in his tank for Rollins. Back at Wrestlemania 31, Seth Rollins cashed in his own Money In The Bank contract to turn the singles match between Reigns and Brock Lesnar into a triple-threat encounter that left the big dog pinned and the gold firmly around the waist of the architect.
Both men have a score to settle and I pray to almighty Vince McMahon that the return of Rollins marks the end of the Roman empire.
Last Updated: June 17, 2016