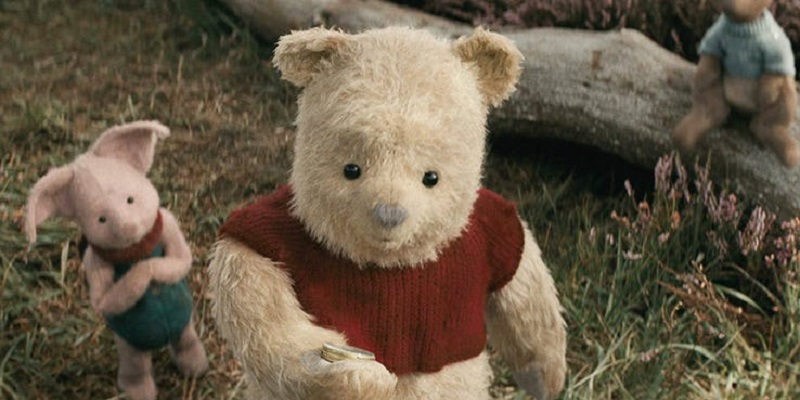 With Disney set to unveil their next big film on cinemas tomorrow, Christopher Robin (look out for our review coming soon) they have released a new trailer for the movie that gives audiences a better idea of what to expect when Disney brings some of the world's most beloved characters to life in a new and exciting story. The first trailers for the film only gave glimpses of what we could expect, showing glimpses of Winnie the Pooh, but this new trailer, clocking in at around 4 minutes gives a lot more context to the story and gives us a chance to see many of the other popular characters, including Piglet, Eeyore and Tigger.
Written by Alex Ross Perry (Queen of Earth) and Allison Schroeder (Hidden Figures) and directed by Marc Forster (Finding Neverland), Christopher Robin picks up with the film's namesake in the year 1949. Now a grown man (Ewan McGregor), Christopher spends life as an adult trying, yet struggling, to balance his responsibilities at work while still carving out time for his wife Evelyn (Hayley Atwell) and daughter Madeline (Bronte Carmichael). However, everything changes when Christopher's childhood playmate Winnie the Pooh (voiced by Jim Cummings) inexplicably turns up in London and leads him back to the Hundred Acre Wood for a long-awaited reunion with his friends there.
It's a film which really looks to capture the magic of the popular characters in A.A Milne's books, while also bringing a very human aspect to the lives of the characters. And pretty much like everything Disney touches these days, this should easily light up the box office and appeal to both kids and adults alike.
The movie also features the voice talents of Nick Mohammed, Toby Jones, Brad Garrett, Peter Capaldi, Sophie Okonedi and Sara Sheen who all play a part in bringing the world's most popular stuffed animals to life.
Christopher Robin is out tomorrow, August 3rd.
Last Updated: August 2, 2018