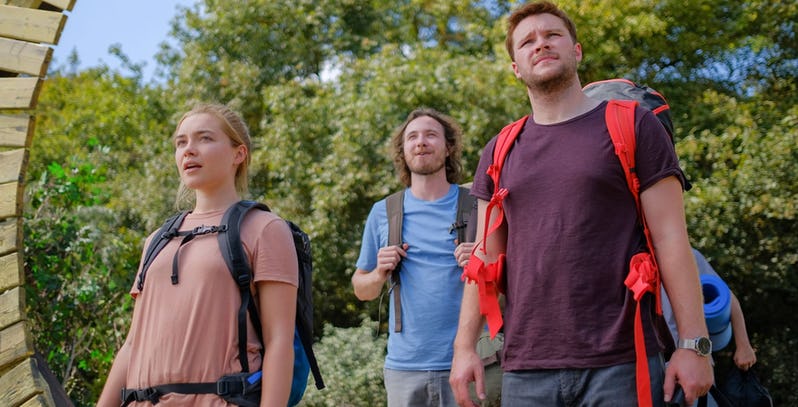 After 2017 gave us horror classics like Get out, It: Chapter One and a return to form for M. Night Shyamalan, 2018 could be deemed as a little bit of a disappointment in comparison. However, there were still a few movies getting excited about, one of which was Ari Aster's Hereditary, which showed that you didn't need to build up to endless jump scares to make a movie truly creepy.
Aster is out to prove though that they are no one-hit wonder with another similarly creepy film titled Midsommar that follows a couple (Florence Pugh and Jack Reynor) as they travel to Sweden for a rare version of a local village's annual mid-summer festival. Of course, this being a horror movie, things don't go as expected and the pair soon uncover the terrible truth behind the villagers and their cult-like rituals.  Joining their friends on an unintended horror trip are Will Poulter and William Jackson Harper.  
As horror films go, this certainly looks like yet another creepy wild ride. And I'm not just talking the actual horror on display here, but simply just the notion of spending a period of time around a weird cult like this would be enough to scare me off. In fact, part of me can't help but feel that the characters deserve what is coming because if I had seen that, I would've straight up turned around and headed in the opposite direction fast.
Still, it does showcase a lot of the unusual storytelling that Aster showed off in Hereditary and promises to once again highlight a descent into madness for its main characters. Midsommar is scheduled for release on July 3rd and if it's any good, will hopefully require some therapy sessions to recover after watching it.
Last Updated: May 21, 2019