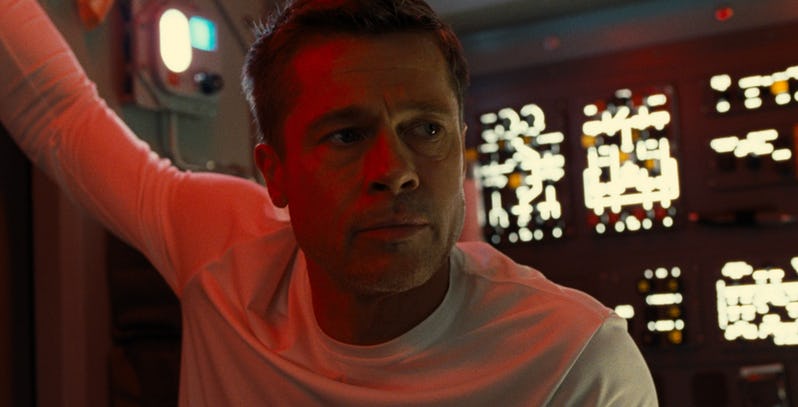 After a highly secretive production and potential rumours that the movie may never get released, James Gray's sci-fi adventure, starring Brad Pitt, is finally coming to the big screen. And based on the evidence of what we saw in its first trailer released over a month ago, it's a good thing as the movie promises to be what all good sci-fi flicks are supposed to be – thought-provoking and insightful.   
We still know very little about this movie and its story, though thanks to a new trailer, we do start to get a few more clues about the fact of Brad Pitt's character Roy McBride as he journeys to the outer regions of our solar system, in an effort to find his long-missing father Clifford (Tommy Lee Jones) and discover the truth behind a mystery that threatens all human life on earth.
This trailer focuses a lot more on the connection Pitt's character has with his father that seems to be the driving force behind his character. Though it's clear that with something threatening the fate of the earth and a whole of space exploration required to solve it that there is a deep mystery to be explored.
I'm really liking everything I've seen for this movie so far. The world of sci-fi is supposed to challenge our thinking and take us to faraway places and this movie certainly appears to do both quite well. It has that epic feel to it that Christopher Nolan's Interstellar had, with moments of Gravity thrown in for good measure.
Ad Astra is directed by James Gray and based on a script he wrote with Ethan Gross. The film also stars Liv Tyler, Ruth Negga and Donald Sutherland and a host of others. The best part about it though is that it's not too far away, with a release date set for September 20th. That is unless it gets delayed yet again.
Last Updated: July 19, 2019