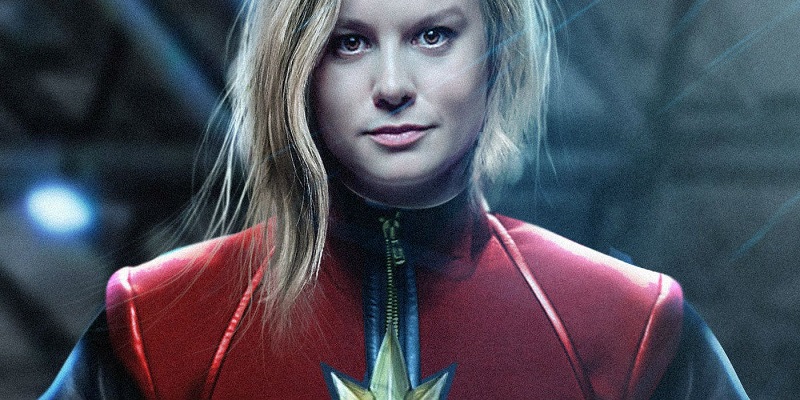 With Marvel's Cinematic Universe ever-growing,  its timeline is already quite convoluted even if it's all mostly congested into a period of 10 odd years if you're willing to exclude the first Captain America movie. Their upcoming Avengers: Infinity War is set to be the start of them closing out those elaborate storylines, but not before it takes the timeline and turns it on the head with the reveal of Captain Marvel.
For those not in the know and not wanting to be in the know, look away right now! It has already been revealed that the setting for the Captain Marvel movie will be in the 1980s, which means long before Iron Man or any of the current Avengers (outside of Captain America in World War 2) started doing their thing. It's also a time period that precedes the Avengers Initiative and before Samuel L Jackson's Nick Fury ever had any thoughts of putting it together.
This makes the movie an intriguing one as it sets up one of the major players in the MCU's post-Avengers: Infinity War future, in the form of Brie Larson's Captain Marvel, by going back to its past (not to mention also representing Marvel's first female-led superhero film). Captain Marvel will represent more than just an origin film for this important heroine though, but also tell the story of the man that's been at the centre of most of the MCU: Nick Fury himself.
In a recent interview with Entertainment Weekly, uber-producer Kevin Feige unveiled some details of what to expect from the film, including how Jackson's Fury is going to start putting together the idea of a super-hero team-up that led to his desire to find more super-heroes in the universe: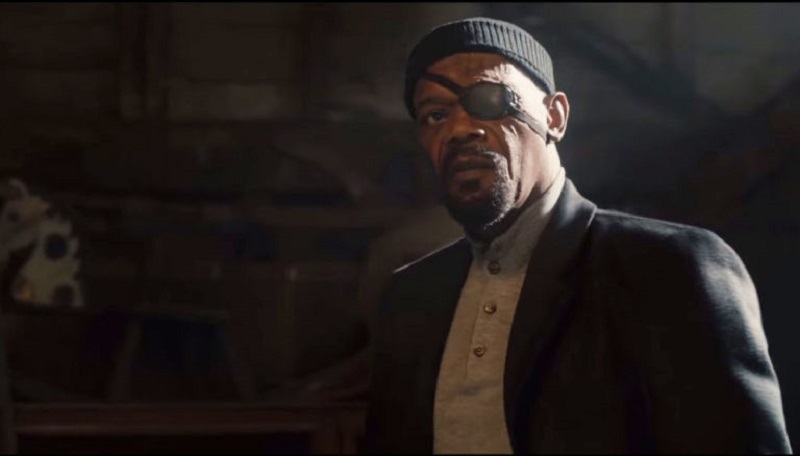 We wanted to explore a period before Samuel L. Jackson's Nick Fury had any idea about any of the other heroes and crazy stuff going on in the world. You know, we first met Nick when he told Tony, 'You're part of a big universe. You just don't know yet.

Well, we want to go back to a time when he didn't know it yet, and really showcase and announce that Carol Danvers was that first hero that Nick came across. That meant she could be the singular hero, but place it within timing of the MCU. It also got us talking about different genres, exploring this notion of sort of the '90s action film.

We hadn't necessarily done anything like that before either, so there are definitely homages to our favourite '90s action films within Captain Marvel… [We're] not necessarily talking about any particulars of the story, but the action elements [are influenced by] Terminator 2. That's about as iconic as you get, looking at kind of those cool street level fights, street level car chases, and fun stuff like that. That being said, much of the movie takes place in outer space, as you might think a Captain Marvel movie would. Like all of our genre inspirations, there are bits and pieces here and there.
Now, if you were like me and read all that stuff about '90s action films and got even more excited, then you should be really hyped for this movie. Marvel could certainly do with more movies that break from its standard formula and while we all want their movies to remain fun, nothing says more fun than a '90s action movie.
Captain Marvel appears to not just be the movie that establishes Marvel's diversity further, but also one that is set to deviate from its formula and broaden its timeline even more. All of which is a good thing for fans. I'm already struggling to contain myself for the upcoming Avengers films, so I'm not sure I can wait until the release of Captain Marvel next year though.
Last Updated: March 12, 2018