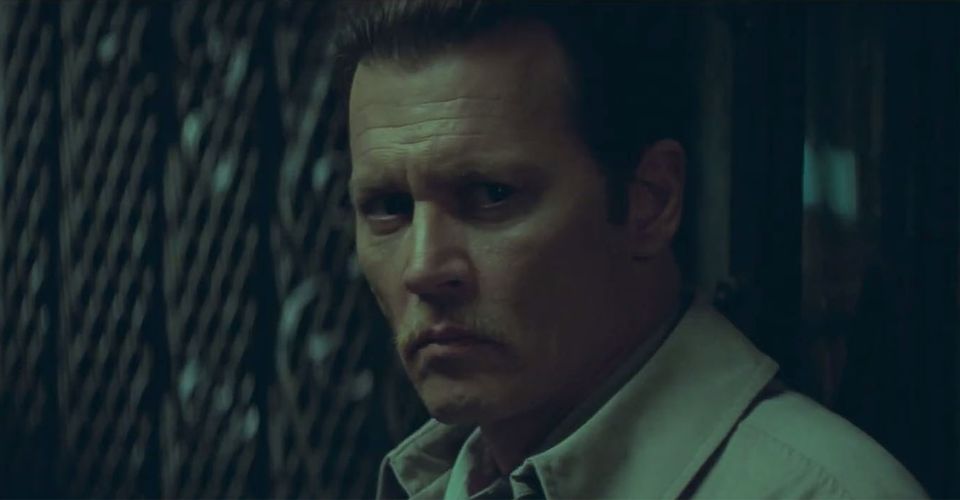 It's been more than 20 years, but the world has still not gotten over the lives, careers, and deaths of two of the biggest rap stars of all time, Tupac Shakur and Christopher "Notorious B.I.G" Wallace. Both their murders are currently unsolved and there are so many different conspiracy theories as to why both of these rappers were targets in ultimately senseless killings.
City of Lies wants is a new movie that wants to expose the alleged secrets behind those murders. Based on the book LAbyrinth by Pulitzer Prize-winning author Randall Sullivan, the film sees Johnny Depp star as LAPD detective Russell Poole, who spent nearly 20 years trying to solve the murder, and Forest Whitaker as Jack Jackson, a journalist who teams up with Poole in search of the elusive truth. Together they explore why the case remains cold — and why a secret department in the police force is intent on keeping it that way. It's the recipe for not just a tense mystery, but also a great tribute to the fallen legends as can be seen from this new trailer for the film:
That certainly looks like it could be an interesting watch, even if it's just for the two great performances from Depp and Whitaker and the inevitable nostalgia trips it will take you on. It's probably full of loads of crazy conspiracy theories, although considering we still don't know the truth about these murders so many years later, any one of these crazy ideas could be a safe bet.
City of Lies is directed by Brad Furman (The Lincoln Lawyer, The Infiltrator) off a script from Christian Contreras and also stars Rockmond Dunbar, Neil Brown Jr., Xander Berkeley, Shea Whigham, Wynn Everett, Toby Huss, Louis Herthum, and Shamier Anderson. It's a powerhouse cast that Furman has assembled for a film that'll be hitting on-demand and digital platforms on April 9.
Interestingly the film was actually made several years ago with the first trailer for it seen way back in May 2018, but thanks to a delayed lawsuit involving Depp and the movie's location manager, its release had to be put on hold.
Last Updated: March 15, 2021