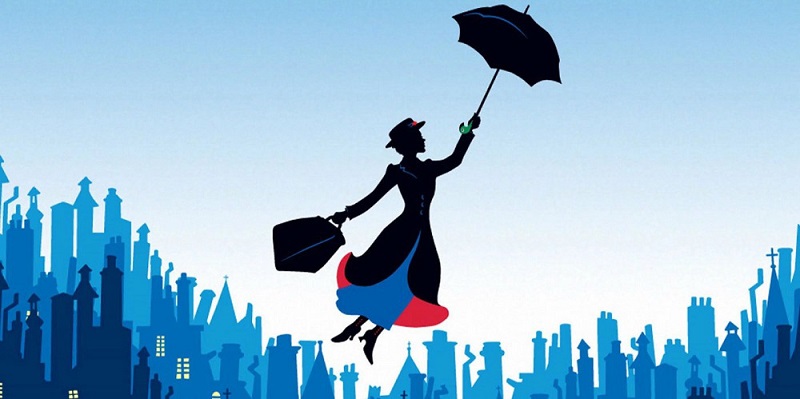 In case you didn't think Disney knew of more ways to make money, it's probably about to get another one.  Aside from its success with is Marvel, Star Wars, Pixar and live-action remakes, it looks set to prove it can still make money off sequels of its own, with the return of one of its most popular characters, Mary Poppins.
First released in 1964, Mary Poppins, which was based off the popular novel of the same name by P.L. Travers has become one of Disney' most revered films and one of the last film's Walt Disney worked on before his death in 1966. It's a film that despite its age, was still watched by many for years and features many songs and scenes that are probably familiar with kids even to this day.
Based on this new trailer for the movie though the film is certainly not resting on its laurels and if the rest of the film is anything like this superb trailer, we are in for not only an incredible thrill but the makings of a new classic as well. Not to mention lots of cash for the already mega-rich Disney. So much money in fact that I wouldn't be surprised if they have their own  Scrooge McDuck-sized vault in which the executives regularly swim around in.
The sequel, which  will take place 25 years after the original (despite releasing 54 years later) is based off a script by David Magee and is directed by a man who is very comfortable with the musical genre in Rob Marshall (Chicago, Into the Woods). This time around we have Emily Blunt starring as the eponymous character alongside a host of incredible talent that includes  Lin-Manuel Miranda as Jack, Meryl Streep as Topsy-Turvy Poppins, Ben Whishaw as Michael Banks, and Emily Mortimer as Jane Banks. Sadly we won't be seeing Julie Andrews return in any form of cameo appearance as she has indicated she would rather give Blunt her own spotlight to shine in, but at least we will see the multi-talented Dick van Dyke returning, this time to play Mr Dawes Jr (who was originally play by the late Arthur Malet.)
This film looks every bit as magical and memorable as the first film was and with a cast that is arguably even more impressive. I expect audiences to fall in love with it all over again. You might have looked at Disney's release calendar and thought it was silly to not have a Star Wars or Marvel movie to light up the box office this Christmas season. But that's only because they will have Mary Poppins out to do the same this time around.
Along with the above trailer, Disney also released a new poster for the movie: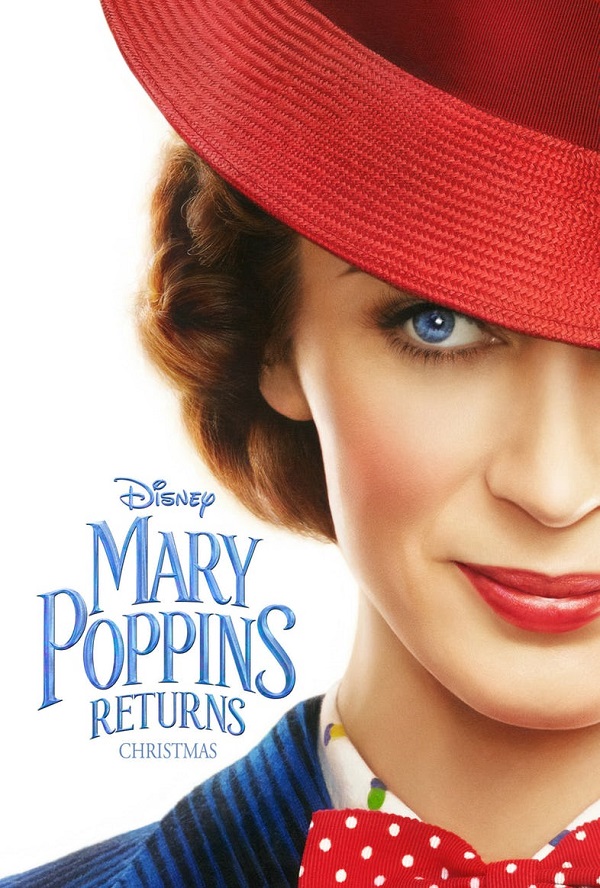 Last Updated: March 5, 2018