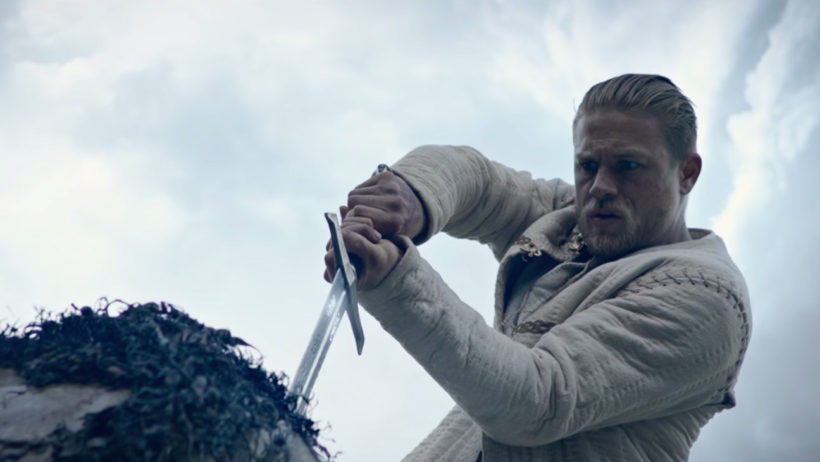 Earlier today, ahead of the Comic-Con panel for director Guy Ritchie's King Arthur: Legend of the Sword, a poster was released for this new cinematic reimagining of the popular British myth. This new version has been described as the classic Arthurian legend meets Lock, Stock and Two Smoking Barrels, Ritchie's iconic, poppy Brit gangster movie, and I was getting absolutely none of that description from this glum and glowering piece of promo material.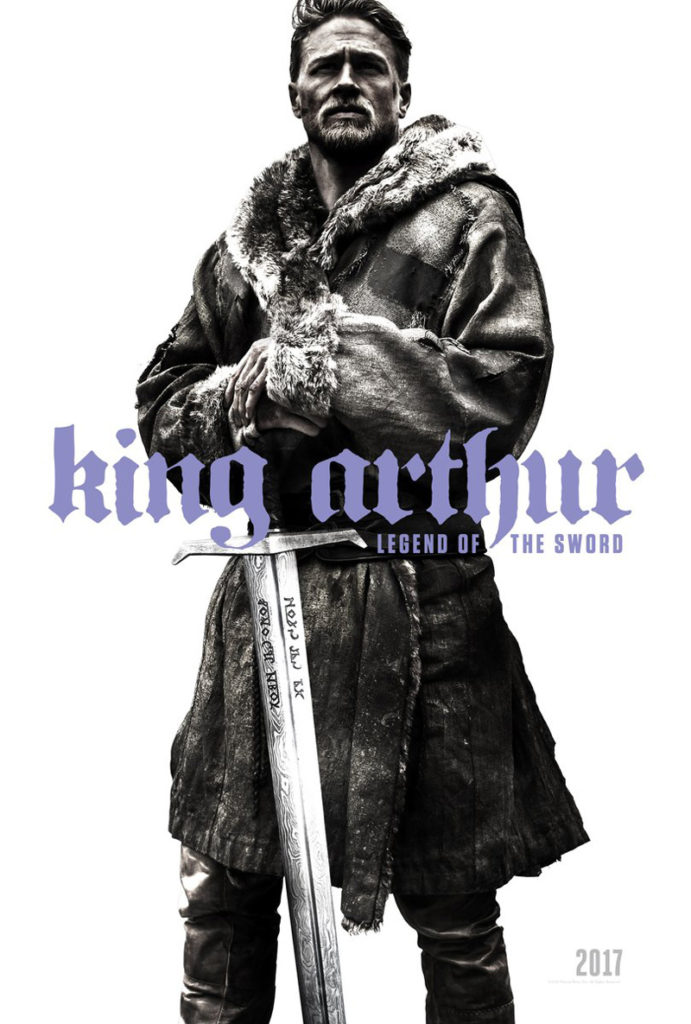 Take away that really out of place looking purple text, and it looks as if titular star Charlie Hunnam was part of some new Calvin Klein fashion promo that was drawing its inspiration from very well armed – and well groomed – homeless people.
But then the Comic-Con panel actually happened and during the event, the first trailer was revealed for all in attendance. And now? Yes, now I definitely get the mashup claim! The movie ticks off all the genre boxes of sweeping misty vistas, mythological creatures, armoured warriors and even a sniveling peasant or two. But along with that we got vintage Richie quick edits, snappy dialogue, and pulse pounding music, and I'll be damned if it doesn't actually looks pretty fun. Seems that just like he did with his Sherlock Holmes movies, Ritchie has managed to somehow make vintage fresh again.
Check it out for yourself below.
This movie is being ambitiously poised to be just the start of a possible six-movie franchise. Whether that actually comes to pass or not, I can't say right now. What I can say is that I will definitely be there on opening night to watch this one.
King Arthur: The Legend of the Sword also stars Jude Law, Astrid Berges-Frisbey, Eric Bana, and Djimon Honsou. It is scheduled for release on February 17, 2017.
Last Updated: January 4, 2017