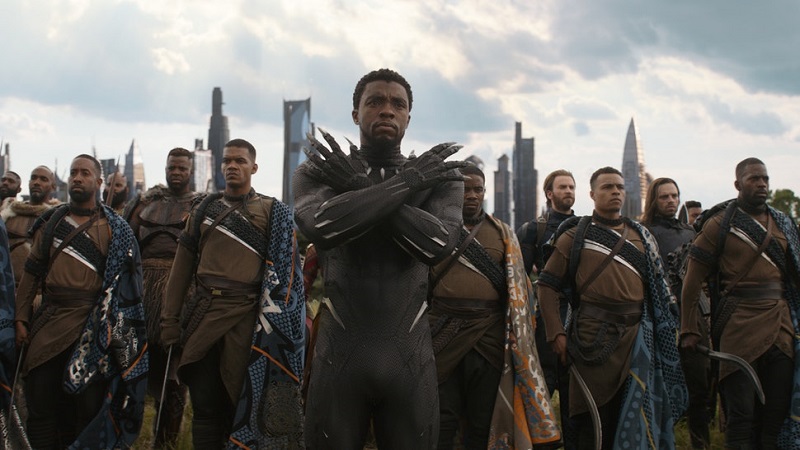 Back in early July, Marvel utterly blew the roof off San Diego Comic-Con's Hall H when they unveiled one incredible sounding project after another as part of their Phase 4 lineup. By the time Marvel Studios President Kevin Feige was done dropping bombs like Mahershela Ali playing Blade in the Marvel Cinematic Universe or the real Mandarin finally showing up in Shang-Chi and the Legend of the Ten Rings, there were eleven new productions on the timeline running through to 2021. As Feige himself admitted though, there was even more in the pipeline that they just didn't have time to talk about. And that's exactly what they did at D23.
We've already heard about the upcoming new live-action Disney+ shows for Ms. Marvel, She-Hulk, and Moon Knight, but during Disney's live-action presentation Feige finally confirmed the one project we all knew was coming: Black Panther 2!
Bringing out Ryan Coogler, it was confirmed that the writer-director would be returning to helm the sequel to his breakout 2018 superhero film. With $1.347 billion in global box office takings, three Oscar nominations (the first Marvel film to ever get awards recognition), and a cultural impact unlike any other comic book blockbuster of modern times, this sequel was basically just a foregone conclusion. Nothing was mentioned of the cast, but titular star Chadwick Boseman should be back alongside Danai Gurira, Letitia Wright, and Lupita Nyong'o.
Coogler indicated that it was far too early to unveil the sequel's full title or who the villain would be (so those Namor rumours will just have to continue to be rumours), but he did reveal that Black Panther 2 will release on 6 May 2022. That's a pretty open release window right now, with no other major competition scheduled for around there. Based on how the first film just completely shattered expectations by earning all the money, I have a feeling that nothing else is going to want to open close to it.
Last Updated: August 25, 2019