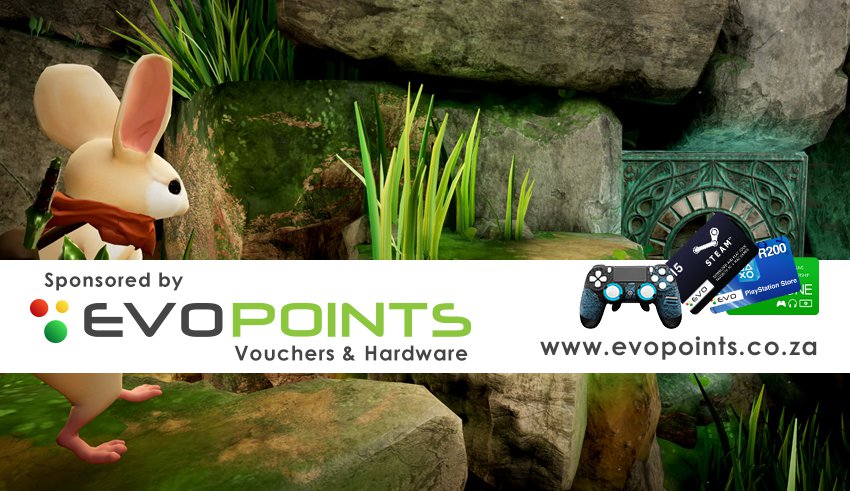 Welcome back to our weekly post of featured downloadable content available for different gaming platforms sponsored by www.evopoints.co.za. Here's this week's list of fresh downloadable games, content and specials.
If you would like to purchase vouchers, you can click the category headers to go straight to the appropriate page on evopoints.co.za
————————————-
PC Gaming — [Steam Vouchers Available]
Where the Water Tastes Like Wine, 15% off!
Puyo Puyo Tetris
CHRONO TRIGGER
Steam Weekend/Daily Sales and Promos:
Weekend Deal – DC Franchise, Up to 75% Off
Square Enix Publisher Weekend, Up to 80% Off!
PlayStation — [ PSN Vouchers & Subs Available ]
PS4

Blasters of the Universe PS VR
Bridge Constructor Portal
Bulb Boy
Crypt of the Serpent King
De Blob 2
Don't Knock Twice PS VR
Gravel
Heroine Anthem Zero Episode 1
Hex Tunnel PS VR
Immortal Redneck
Jettomero: Hero of the Universe
Moss PS VR
Mulaka
Perfect Angle
Riftstar Raiders
Seum: Speedrunners From Hell
Shiny – A Robotic Adventure
Timothy vs. the Aliens
PS Vita
To see all of the latest PlayStation content posts this week, click here for EU and US or check out the Online Sony Store.
Xbox — [ Xbox Live Vouchers & Subs Available ]
Xbox One

Spiral Splatter
The BioWare Bundle
ACA NEOGEO SHOCK TROOPERS 2nd Squad
Deep Rock Galactic (Game Preview)
Bridge Constructor Portal
Switch – Or Die Trying
RiftStar Raiders
Darkest Dungeon: Crimson Edition
Immortal Redneck
Gravel
Xbox Live Deals With Gold – Check it out here
Xbox One – Forza 7, Terraria, Super Lucky's Tale and More
Xbox 360 – NFS Hot Pursuit, Fight Night Champion, Sniper 2 and More
iTunes App Store
World of Warcraft
For all your codes, vouchers and subscription needs head on over to www.evopoints.co.za to get whatever you need.
Last Updated: March 2, 2018