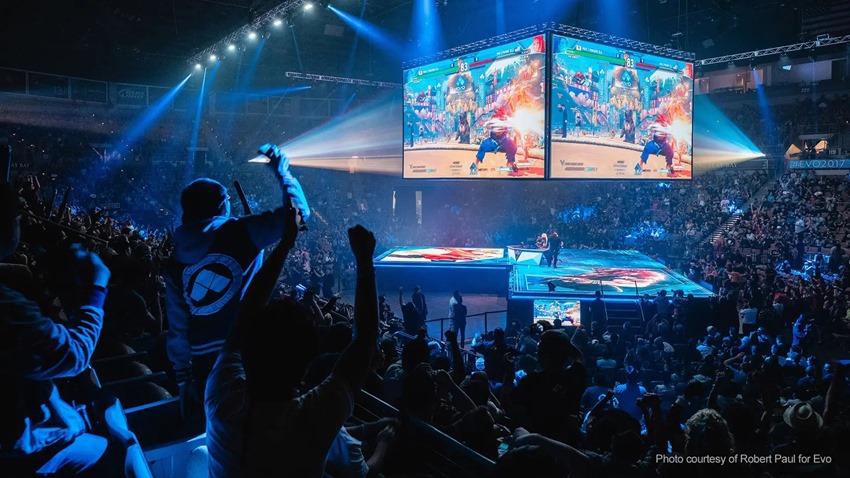 EVO has always been seen as the stage on which the best fighting game players in the world could flex their skills. An annual gathering of the best of the best, the the Evolution Fighting Games Tournament has seen champions crowned in a number of titles over the year, ranging from Street Fighter down to the incomprehensible mess of symbols for Arc System Work's In-Night series.
And now, EVO is officially the latest acquisition of Sony.
Sony Interactive Entertainment revealed that it had bought EVO as part of its efforts to expand into esports, which will work in tandem with esports venture RTS. This news comes ahead of EVO 2021, with the dates for this year's event being penciled in for August 6-8 for its online component and again on August 13-15 for the grand finish.
The current lineup of games for this year's tournament includes Street Fighter V, Guilty Gear Strive, Tekken 7, and Mortal Kombat 11: Aftermath. More games will be announced soon, and EVO's Mark Julio stated that the tournament will still be open to other games from different platforms, such as the always-popular Smash Bros. that has long been an EVO fixture.
"Nintendo has enjoyed engaging with fans at past EVO tournaments and wish the show organizers the best with their new venture," the Big N said in a statement to GameSpot.
We will continue to assess EVO, and other opportunities, as we plan for future online and offline Super Smash Bros. tournament activity," said a representative from Nintendo.
It has been a rough couple of years for EVO as of late. The COVID-19 pandemic pretty much cancelled the regular 2020 version of the show which normally takes place from a packed stage in the Mandalay Bay hotel in Las Vegas, and recent accusations of sexual harassment from EVO organizer Joey "Mr. Wizard" Cueller forced a change in leadership for the long-running event.
This year's EVO will be a smaller event when compared to previous years, but with Sony now in charge it'll still be going ahead. "For PlayStation, today's announcement marks an exciting step in our journey to foster the growth of the fighting game community and esports, and support competitive gamers widely on our consoles," the company said in a blog post.
Fighting games are hugely popular on PlayStation consoles, with gamers logging more than 1.1 billion gameplay hours in 2020 alone. We're committed to breaking down the barriers for gamers to compete at all levels and providing a best-in-class, global platform for them to showcase their skills and passion.
Like esports?
Check out esports central
Last Updated: March 19, 2021