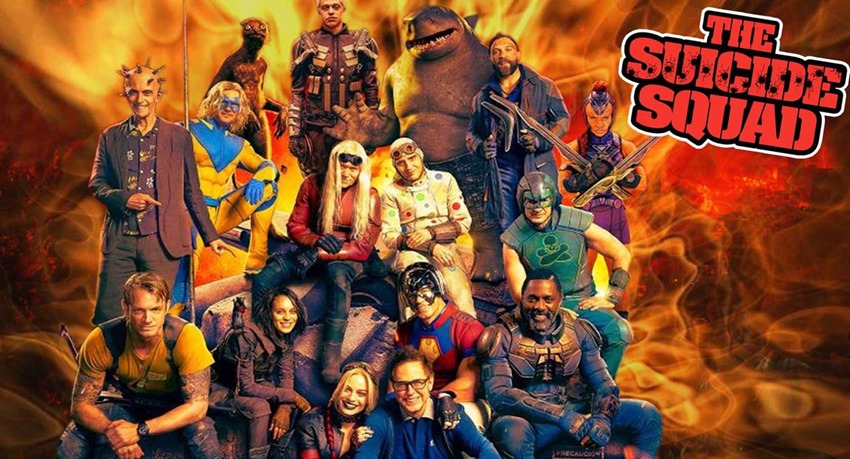 James Gunn making a Suicide Squad might just be the best idea ever conceived since Samuel Simba mixed cheese and onion-flavoured chips together. Having made a name for himself with the delightful horror flick Slither and then moving on to two volumes starring the Guardians of the Galaxy, Gunn's latest project has a similar theme of misfits being forced to work together, albeit with this gang of supervillains having to also deal with some government brain-bomb insurance for good measure.
We saw a tease of the film at last year's DC Fandome, but tonight? The gang's all here in red band style for a trailer that's holding nothing back. Check it out!
Here's the official synopsis for the film:
"Welcome to hell–a.k.a. Belle Reve, the prison with the highest mortality rate in the US of A. Where the worst Super-Villains are kept and where they will do anything to get out—even join the super-secret, super-shady Task Force X. Today's do-or-die assignment? Assemble a collection of cons, including Bloodsport, Peacemaker, Captain Boomerang, Ratcatcher 2, Savant, King Shark, Blackguard, Javelin and everyone's favorite psycho, Harley Quinn. Then arm them heavily and drop them (literally) on the remote, enemy-infused island of Corto Maltese. "
Trekking through a jungle teeming with militant adversaries and guerrilla forces at every turn, the Squad is on a search-and destroy mission with only Colonel Rick Flag on the ground to make them behave…and Amanda Waller's government techies in their ears, tracking their every movement. And as always, one wrong move and they're dead (whether at the hands of their opponents, a teammate, or Waller herself). If anyone's laying down bets, the smart money is against them—all of them.
The Suicide Squad stars Margot Robbie as Harley Quinn, Jai Courtney is once again chucking funny sticks as Captain Boomerang, Joel Kinnaman as Rick Flag is back as Rick Flag, and Viola Davis once again calls the shots as Amanda Waller. Also featured in this new incarnation of Task Force X? Idris Elba as Bloodsport, John Cena as Peacemaker, David Dastmalchian as Polka-Dot Man, Michael Rooker as Savant, and Sean Gunn as Weasel.
The gang hits the beach on August 6, 2021, as a day one release for cinema and HBO Max. Who will live, who will die? Well, it looks like John Cena's Peacemaker is so captivating that he already has his own spin-off show in development. Now that's something I definitely do want to see him in.
Last Updated: March 26, 2021