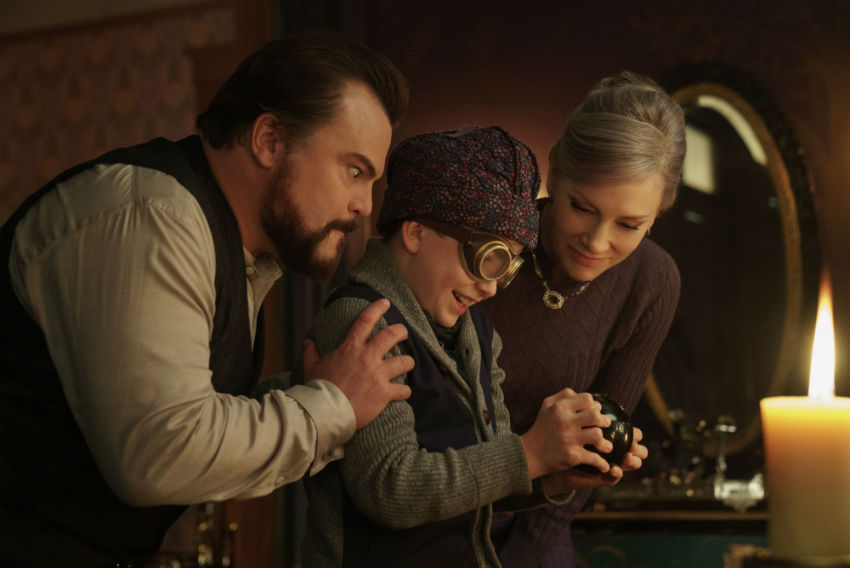 This year's trick-or-treating is amounting to be a mixed bag for moviegoers. The Basement and Hell Fest have been ripped apart by critics, reception for Shane Black's entry into the Predator franchise has been lukewarm, and the most anticipated movie this Halloween is turning out to actually be Halloween, the follow-up to John Carpenter's 1978 cult classic.
But these movies are all for the adults. What do younger audiences have to enjoy and be terrified by this scary season?
Enter The House with a Clock in its Walls. Directed by Eli Roth and an adaptation of John Bellairs's 1973 novel of the same name. It is the first book in a collection of twelve and judging by the movie's opening weekend (Eli Roth's best opening weekend to date), we can expect to see more movies in the future.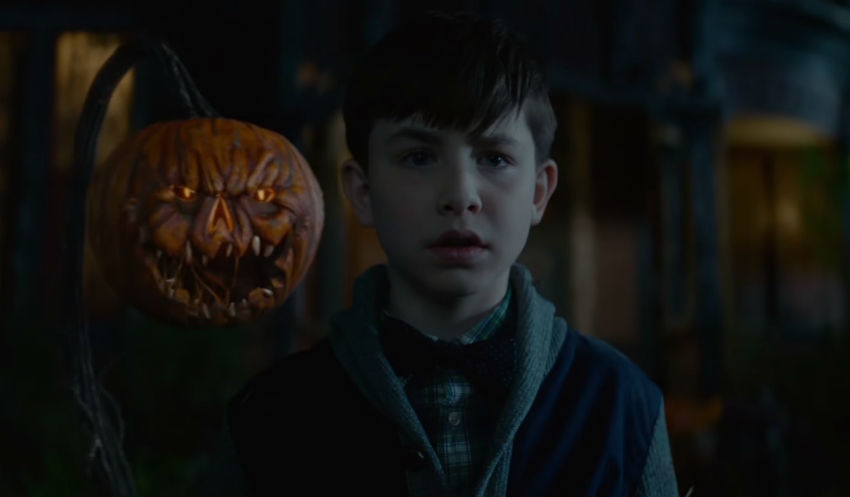 In 1955, having lost his parents to a car crash, ten-year-old Lewis Barnevelt (played by newcomer Owen Vaccaro) arrives in Michigan to stay with his estranged and bizarre uncle Jonathan (Jack Black). Upon arriving at his new home, a creaky old house filled with countless clocks, Lewis discovers that his uncle is, in fact, a warlock. A mediocre-skilled warlock, but a warlock nonetheless, and one who spends his days with his neighbour, the astute and forever-composed Florence Zimmerman (played by the Goddess of Death herself, Cate Blanchett).
While Lewis tries to adjust to a new school and making friends, while also learning the magical ways of his uncle, Jonathan and Florence search for a very special clock, one whose ticks can be heard behind every wall of the house. Put there by the house's former owner, a dark and powerful wizard, the clock signals a looming danger, one which the warlock, the witch and the student will have to face together.
I was thoroughly impressed by this movie. This is Eli Roth's first kids film and having had to sit through his mind-numbing remake of Death Wish earlier in the year, it is great to not only see him explore new genres, but also that his horror edge has translated well into a legitimately scary movie for younger audiences. It harks back to the 80s when kids movies got away with much more darker imagery and ideas, with films like Return to Oz and Something Wicked This Way Comes. Roth's camerawork is excellent, and the cinematography lends itself to Halloween viewing, making use of warm colours and creepy settings that invoke feelings of magic, both good and evil. All in all, this is a gorgeous movie to look at.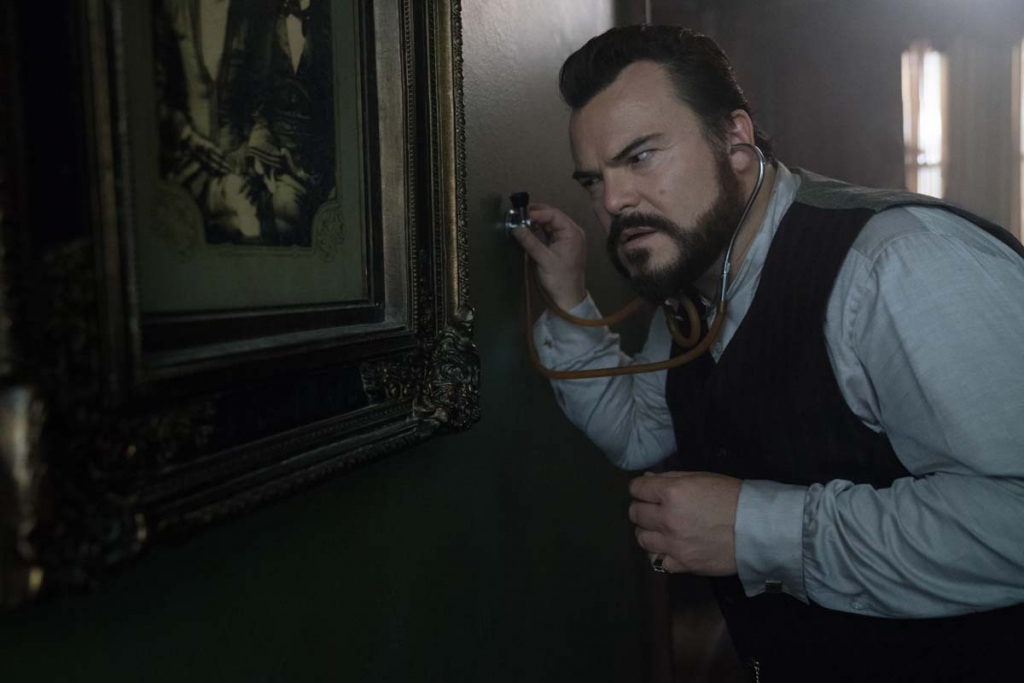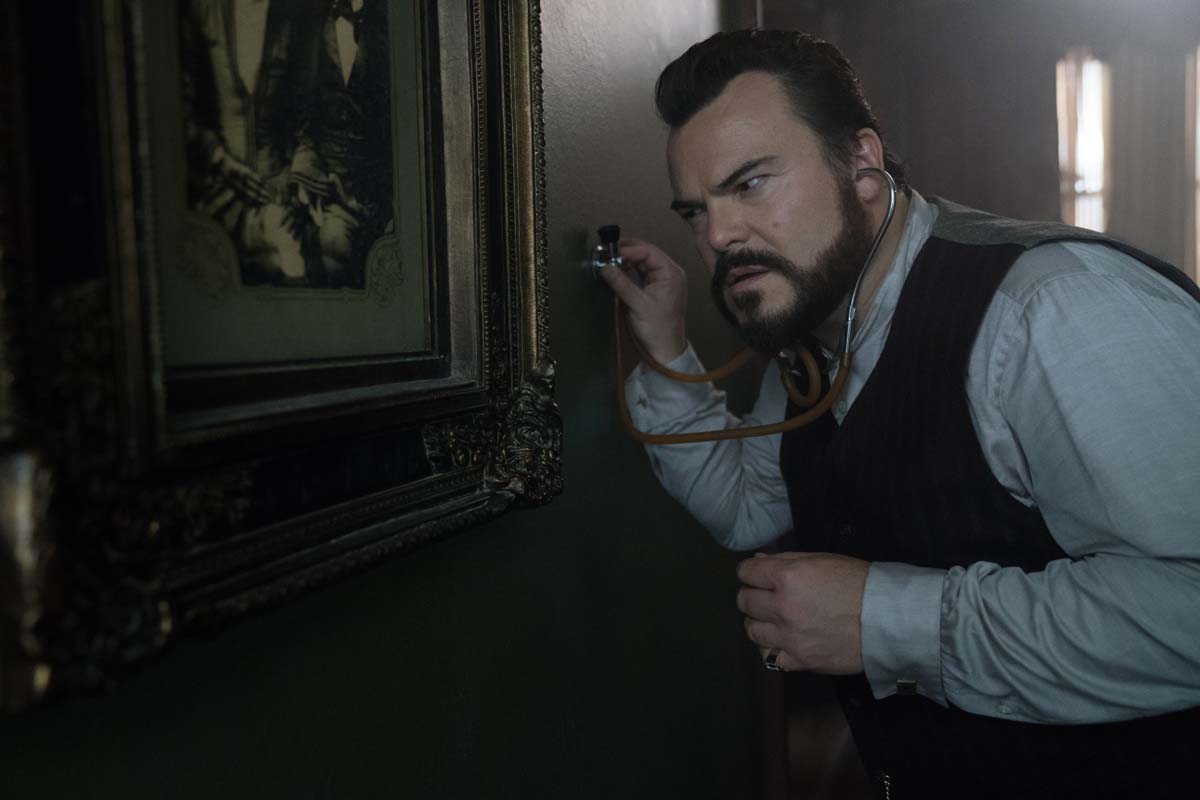 Not accounting for accuracy on the part of book, the narrative is well-paced and structured for a film that is most likely aiming to be a franchise. The film is written by Eric Kripke of Supernatural fame, and he knows how to focus on the essential elements. Only a certain amount of time is given to the backstories of the characters, which works well given that they are relatively cliché and just enough information is given for contextual purposes. The movie wastes no time in dropping you into the story, with the plot getting a move on in the first minute.
We spend equal amounts of time with Lewis and Jonathan and their respective subplots. This is good, as while the heart and message of the film lies with the kid trying to be accepted at school, Jack Black's character is the inlet to the weird and magical happenings that take place. That message is one that really resonates: that being a little weird is not a bad thing.
Speaking of characters, Jack Black and Cate Blanchett are indomitable in this movie. They have legitimate chemistry which does not fall victim to eventual romantic entanglement, rather a solid and sincere respect for each other that is refreshing to be seen in this kind of narrative. Entering this movie, audiences could assume that Black would just reformat his performance from Goosebumps (a movie whose sequel also premieres this October), but no. He is funny, he is quirky, he knows what kind of movie he's in, and he acts accordingly and with glee.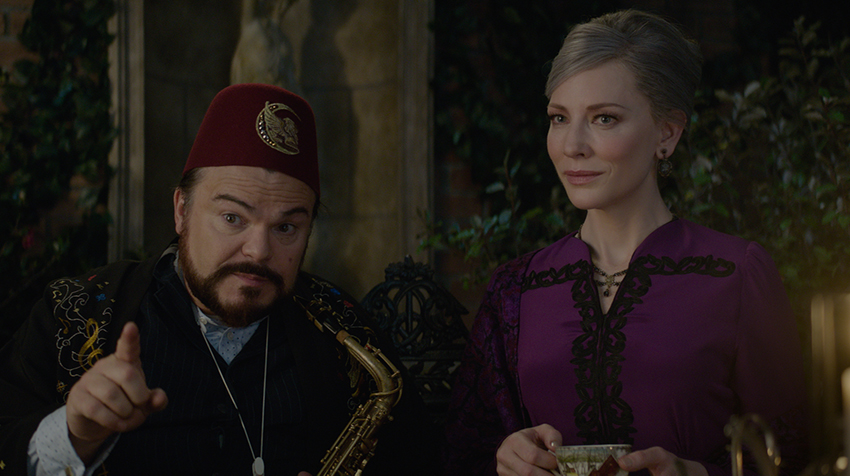 Blanchett meanwhile acts with the posture and elegance of Mary Poppins, constantly hammering Black with loving insults and showing sincere care to his young charge. The rest of cast, featuring Kyle MacLachlan, Sunny Suljic and Renee Elise Goldsberry, all do a fine job in their respective roles. But the focus remains primarily on our main characters and rightly so.
There are some issues with The House with a Clock in its Walls. For one, Vaccaro's performance is hit-or-miss, particularly when it comes to the more dramatic moments. He does revel in his weirdness and works well with the setting, but it can be off-putting and undercut by the visuals. Those visuals and certain CGI effects also play into another problem, which is the comedy. Some toilet humour is used with a specific gag used throughout the film. It feels forced and does not add anything to the whimsical moments that precede it. There is a scene where Jack Black's character is regressed into a baby, and it is anything but visually authentic or funny.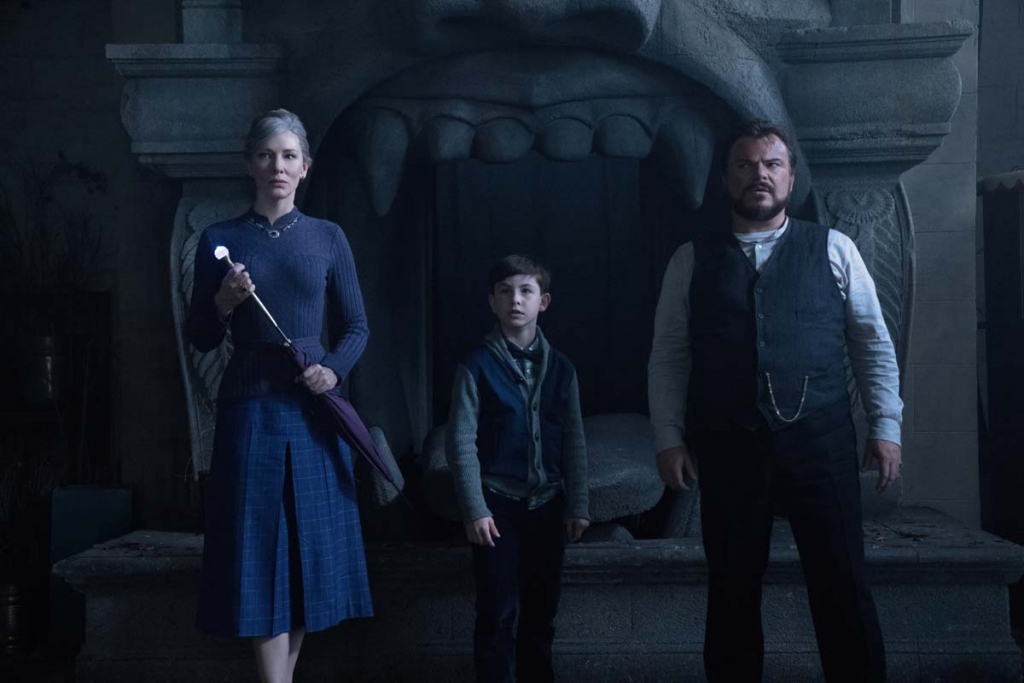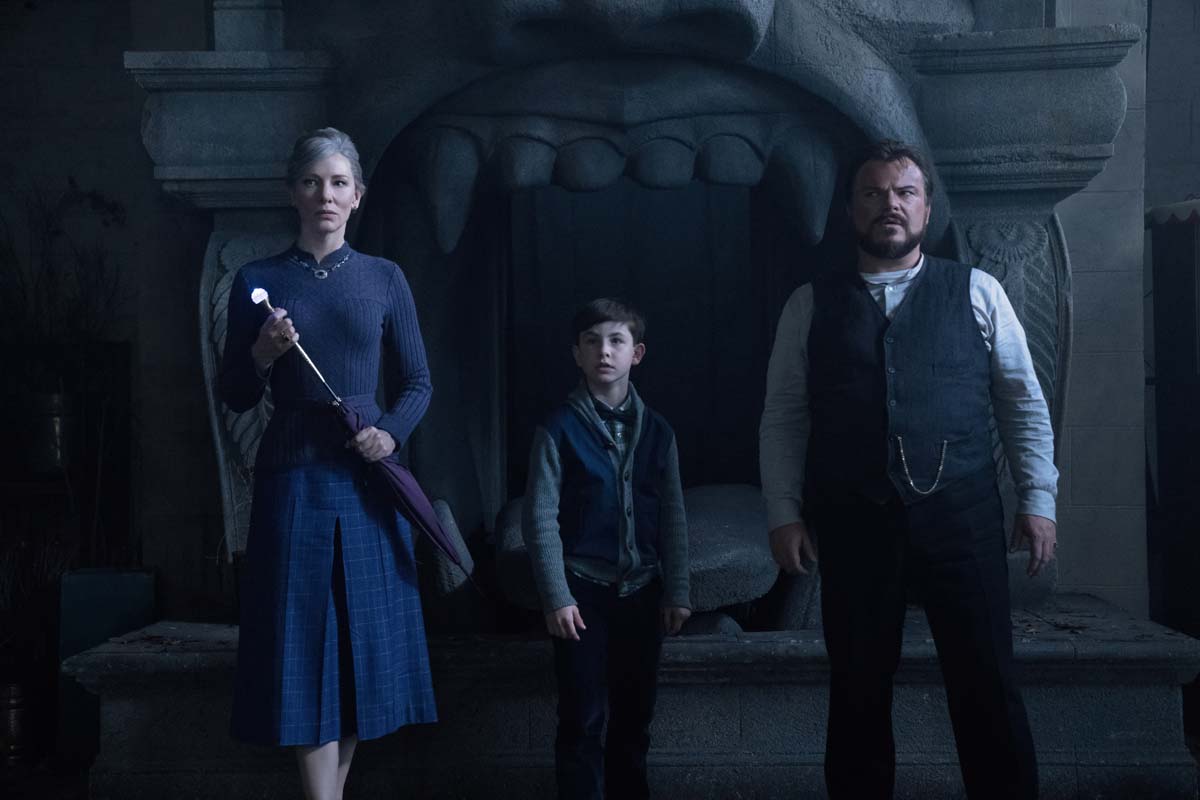 But these faults did little to wipe the grin off my face when I left the cinema. This is a whimsical and entertaining watch of a movie that everyone will enjoy. Sporting a sinister edge unbecoming of modern-day kids movies, it may amount to being the best kids movies to be offered this Halloween.
Last Updated: October 3, 2018
The snippets of ill acting and unfunny humour are not enough to detract from the terrifying, yet whimsical spectacle of The House with a Clock in its Walls. Great performances, great directing and great overall storytelling makes it a heartwarming and entertaining watch this Halloween.