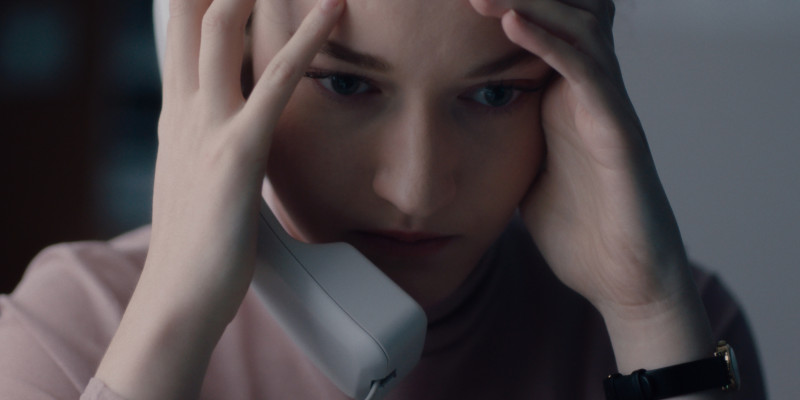 The world of business and Hollywood specifically are chauvinistic as has been exposed by the recent #MeToo movement shining a light on a universe of sexual misconduct and abuse. And while it rightly focuses a lot of the attention on condemnation at the men who have abused their positions of power, there is an entire world of trauma left behind by the victims and others that perhaps also deserves more air time. We don't always fully understand exactly what they are going through and exactly how much bravery it takes to stand up in a world that asks them to just sit back and fall in line.
The Assistant, the upcoming drama from writer/director Kitty Green and starring Julia Garner, is looking to do something about that oversight, focusing on an abuse victim who does not know how to speak up against it. And base on this new trailer for the film, I would say it tackles this concept excellently as it leaves you really feeling for Garner's character and the predicament she finds herself in:
If you felt a sense of anger watching that trailer, then congratulations on passing the human test, because no person should ever have to go through that. Even though Garner's character Jane is not a victim of direct sexual misconduct, the fact that she has to cover up and hide certain details is equally appalling and makes you realise that the victims of behaviour such as this are a lot wider than we envisage.
I expect this to be a move that hopefully opens a lot of eyes, if they aren't already open, and helps the world connect with the horrors of what seemingly innocent behaviour can have an effect on others. The Assistant is scheduled for release on January 31st, 2020.
The official synopsis is below:
The Assistant follows one day in the life of Jane (Garner), a recent college graduate and aspiring film producer, who has recently landed her dream job as a junior assistant to a powerful entertainment mogul. Her day is much like any other assistant's — making coffee, changing the paper in the copy machine, ordering lunch, arranging travel, taking phone messages, onboarding a new hire. As Jane follows her daily routine, she, and we, grow increasingly aware of the abuse that insidiously colours every aspect of her work day, an accumulation of degradations against which Jane decides to take a stand, only to discover the true depth of the system into which she has entered.
Last Updated: December 9, 2019