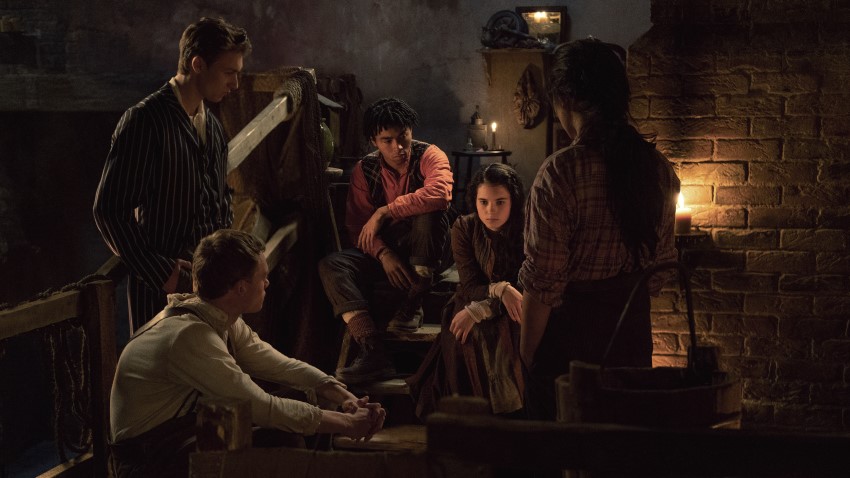 The Irregulars is Netflix's upcoming Sherlock Holmes-adjacent series that focuses on, as you might have guessed from the title, the Baker Street Irregulars. The show was created by Tom Bidwell, who wrote the recent BBC adaption of Watership Down.
For those who may not know, the Irregulars are what Holmes called the street children who he sometimes employed to gather evidence or follow people while conducting his investigations – but this series is bringing a unique spin on their interactions. This time around Holmes is a sinister background figure while the Irregulars, under the watchful eye of Doctor Watson, are tasked with solving a string of brutal murders. But as they dig deeper into the crimes they uncover a dangerous supernatural entity that threatens not only London, but the entire world.
The Irregulars are made up of Thaddea Graham (The Letter for the King), Darci Shaw (Judy), Jojo Marcari (Sex Education), McKell David (Snatch – the TV series, not the movie), and Harrison Osterfield (Catch-22). Henry Lloyd-Hughes (Killing Eve) and Royce Pierreson (Line of Duty) will portray Sherlock Holmes and Doctor Watson respectively, while Aidan McArdle plays regular Holmes foil Inspector Lestrade (Sense8) and Clarke Peters (Da 5 Bloods) is the mysterious character known as the Linen Man.
The show's official synopsis is as follows:
Set in Victorian London, the series follows a gang of troubled street teens who are manipulated into solving crimes for the sinister Doctor Watson and his mysterious business partner, the elusive Sherlock Holmes. As the crimes take on a horrifying supernatural edge and a dark power emerges, it'll be up to the Irregulars to come together to save not only London but the entire world.
Let's take a look:
This is a teaser trailer that does exactly that, teases. Well, consider me teased because I definitely want to see more. I've seen plenty of Sherlock Holmes over the years, and this fresh take on his universe has piqued my curiosity.
What do you think?
The Irregular's eight-episode-long first season will premiere on Netflix on 26 March.
Last Updated: February 23, 2021