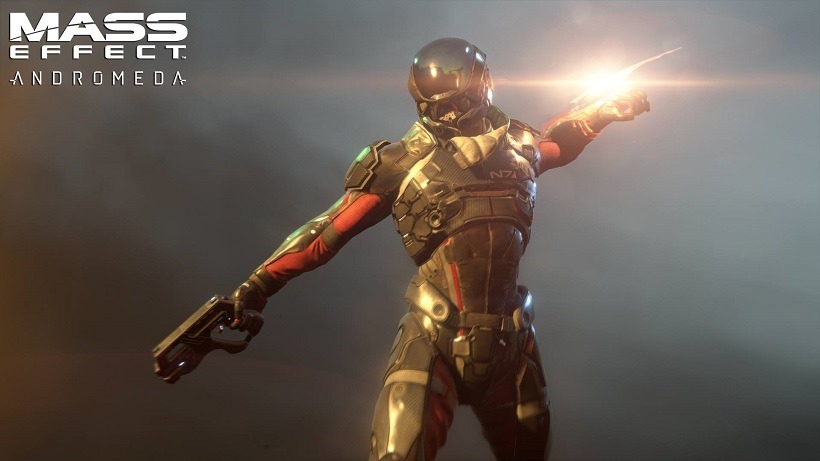 EA always manages to have a pretty croweded line-up every year thanks to a steady stream of annual titles that bolster their profits every single time. This year they have games like Mirror's Edge Catalyst to added to that, but it was only one of four titles aside from its annual guff listed for release of the next 14 months. EA's fiscal year starts in April, and it's going to include Mass Effect, Battlefield and Titanfall too.
As much was confirmed during a rundown for the 2017 EA fiscal year, with the report listing Mass Effect Andromeda, a as of yet unannounced Battlefield and the Titanfall sequel all to release by the end of March 2017.
"In Q1, we'll begin with the creative and innovative Mirror's Edge Catalyst from DICE launching in May. A great line-up of EA Sports titles are in development for next year, and we look forward to sharing more about these new experiences in the months ahead. An all-new Battlefield game from DICE will arrive in time for the holidays, we're excited to have a new Titanfall experience coming from our friends at Respawn – and of course, Mass Effect Andromeda from the team at BioWare will launch later in the fiscal year."
We've already known for a while now that Respawn Entertainment is working on a new, multi-platform Titanfall, and it seems we might just see it at E3 this year (or rather EA's new, separate event). What wording does catch my eye though is that of Mass Effect, with EA stating that it will be out closer to the end of the fiscal year. That probably means we won't get it by the end of this year, otherwise EA would probably just refer to it as a holiday title like Battlefield.
Along with the report EA also confirmed that they had shipped 13 million copies of Star Wars Battlefront, which has met their internal figures for the title. Note that's sold to retailers, and not actually sold to customers, so the actual sales figure is probably a little lower. Still it's a massive amount that means all criticism of Battlefront's skimpy content is falling on deaf years – or at least ears stuffed with enough money to muffle the cries of disappointment.
So with four blockbuster games coming out over the next year along their regularly scheduled programming, it seems EA is in for a busy, but lucrative, year indeed.
Last Updated: January 29, 2016