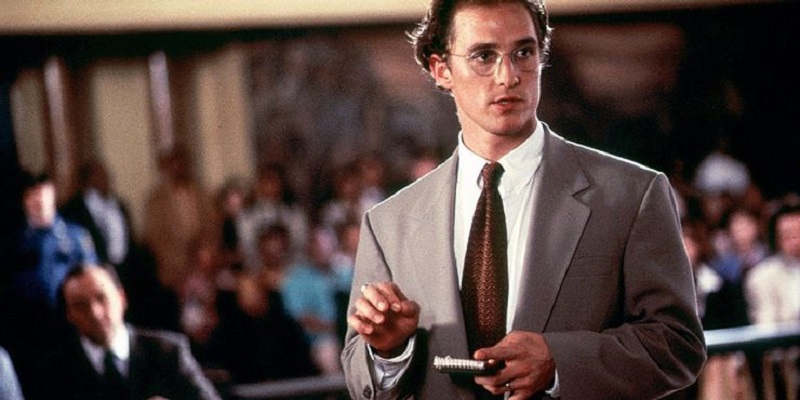 Matthew McConaughey has played many iconic movie roles over his storied career, including young stoners, coke-snorting wall street brokers, suffering detectives, and a wild and reckless bachelor, just to name just a few. Perhaps one of the first big roles to truly put him on the acting map and show him as a real dramatic leading actor though was his part in 1996's A Time To Kill, which was directed by the late Joel Schumacher.
In the film, based on a novel of the same name from John Grisham, McConaughey played the role of defense attorney Jake Brigance who sought to land a not-guilty verdict for his client, Carl Lee Hailey (Samuel L. Jackson), a Black man accused of murdering the two white men who beat, raped, and nearly killed his young daughter and were on track to being acquitted of their crime in court. It's one of those excellent legal dramas that shone a light on the racist attitudes many had at that time in that part of the US and saw Brigance take on both the KKK and a legal system that was deeply flawed and prejudiced. The film also starring Sandra Bullock, Kiefer Sutherland, Ashley Judd, Donald Sutherland, and Kevin Spacey, and despite being a relative newcomer at the time, McConaughey shined in his excellent portrayal of Brigance.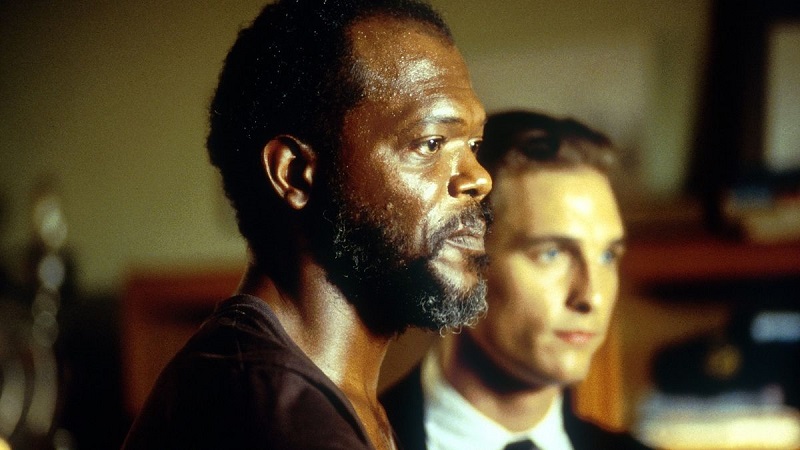 And now it appears we are going to be getting to see more of McConaughey as Brigance, Deadline is reporting that a new TV series is in development at HBO which will see the actor return as the lawyer. The new limited series will reportedly be based on Grisham's 2020 sequel novel A Time For Mercy that will this time see Brigance defend a sixteen-year-old boy accused of murdering a local deputy. Much like the first novel, the case draws the ire of the local community, many of whom want the boy sentenced to death. But Brigance sees more to the case than meets the eye and looks to reveal a different version of the truth.
Perhaps the timing of Grisham's novel and the series is not surprising given the controversy around police brutality in the US against ethnic minorities. No doubt the series is going to tackle some of these serious issues and look to bring out some big emotions along the way. There is no word yet on who is writing or directing the limited series, but with McConaughey returning and HBO's (the studio behind True Detective that starred McConaughey also starred in season one of) usual quality, this should be a series to look out and be one of the better courtroom dramas we are likely to get for quite some time.
Last Updated: March 23, 2021