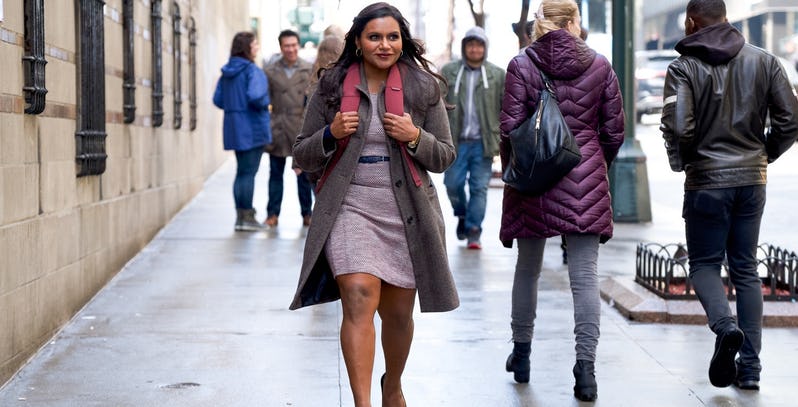 Given all the attention that the #MeToo movement has been getting over the past year, it should come as no surprise that the US entertainment world is largely dominated by old white guys and that the industry is in need of a bit of a shake-up. It's not just something that is relevant in the movie world though as the television industry has been just as bad in the past, which was the source of inspiration for Mindy Kaling and the movie Late Night which was based off her own experiences as a writer/actor on The Office and her own The Mindy Project.
Late Night sees Kaling play the role of Molly Patel, a woman who's hired to work in the all-male writers' room for a late night talk show hosted by the legendary Katherine Newbury (Emma Thompson). The only reason for Molly's hiring though is because of her gender and skin colour and she has to prove herself against a writers room that sees her as nothing other than a token hire.
I'm not the biggest fan of Kaling and her brand of humour, but the movie does appear to be reasonably entertaining and worth watching. Amazon though clearly believe in this film as following its showing at the 2019 Sundance Festival and positive word of mouth, the company paid $13 million for the rights to screen the movie. That might seem insignificant given the budgets of many US blockbusters these days, but this is actually the most ever paid for a film from the event for a US distribution-only deal.
Late Night is directed by Nisha Ganatra (Brooklyn Nine-Nine) and features a strong support cast that features Amy Ryan, John Lithgow, Ike Barinholtz, and Hugh Dancy. A cast that can certainly deliver amazing comedic performances and one that may make Late Night a comedy to look out for when it releases in South Africa later this year. The film has no official local release date but will be available on Amazon from June 7th and so most people can just view it there.
Last Updated: May 3, 2019