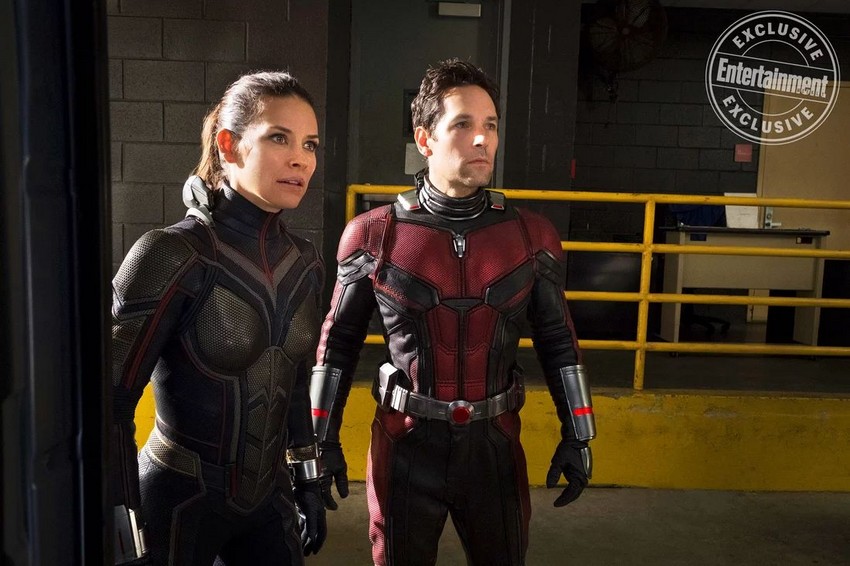 If you've seen Avengers: Infinity War then you would know that [MILD SPOILER ALERT BUT ONLY IF YOU'VE NOT SEEN A SINGLE TRAILER OR READ ANY ARTICLES BECAUSE YOU GO INTO THESE MOVIES BLIND BUT THEN WHY ARE YOU EVEN READING THIS?!!!] Paul Rudd's Ant-Man doesn't feature in the superhero battle to end all superhero battles.
So what was Marvel's tiniest hero up to while Thanos was laying the Infinity Gauntlet smackdown on the rest of the Avengers? Hiding out so that he wouldn't get crushed under a crusty (not much time to moisturise when you're trying to kill half the universe) heel? Not quite. It has been widely reported that the upcoming Ant-Man and the Wasp will be set during the events of Infinity War, and will likely introduce some plot point important to the overall MCU narrative and specifically next year's still-untitled Avengers 4. And in a recent interview with THR, Infinity War co-writers Christopher Markus and Stephen McFeely confirmed this.
When we get to this time next year, all will become clear. Ant-Man clearly had a specific requirement, which is he had an entire movie [July's Ant-Man and The Wasp] that is going to come between these two movies. Same thing with Captain Marvel, by the way. We looked at that as an opportunity, not as some sort of backbend we had to do.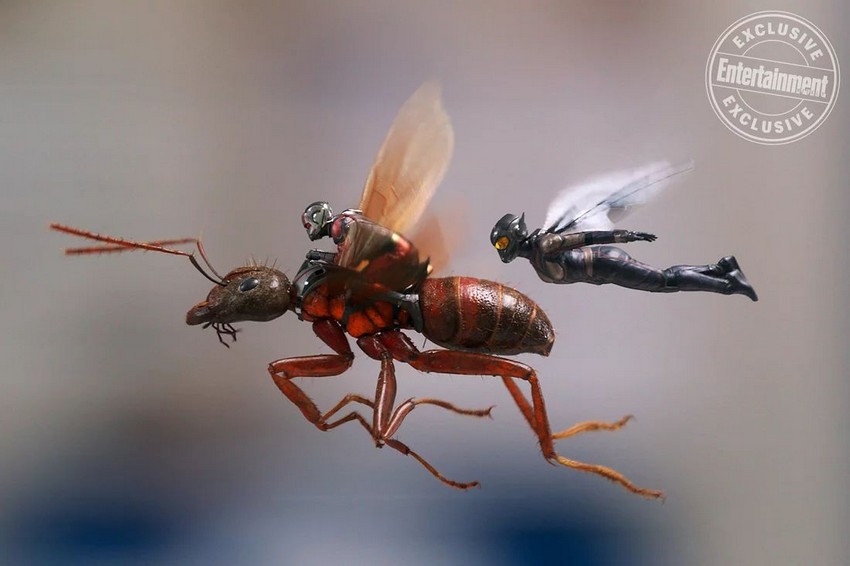 That "specific requirement" is more than likely the Quantum Realm, as Wasp/Janet van Dyne actress Evangeline Lilly explained to EW recently that it would be primary focus for the sequel as she tries to get back her mother – the first Wasp, Janet van Dyne, played by Michelle Pfeiffer – who was lost there years ago.
Scott entered the Quantum Realm in the first film and came back, which is something they thought was impossible. The question has arisen, 'Can Janet come back?' So the entire film, my character is hell-bent on finding a way to get into the Quantum Realm and bring her back.
And now we start to get our first glimpse at how all of this will play out thanks to a brand new trailer for Ant-Man and the Wasp. The trailer is packed full of size-changing action and gags (drummer ant!), and we even get a very unsubtle tip of the hat to Laurence Fishburne's Bill Foster, who in the comics was the superhero Goliath. Check it out below!
As can be seen in the trailer, the main villain in Ant-Man and the Wasp will be The Ghost, played by Killjoys actress Hannah John-Kamen  Traditionally in the comics, The Ghost is a male villain, but returning director Peyton Reed wanted to switch things up a bit.
The Ghost character could be male, female, anything, so it just seemed more interesting to us [to cast a woman]. Ghost's primary power is the ability to 'phase,' which allows Ghost to move through solid matter. She has all sorts of strange versions of that phasing power — it proves quite difficult for Ant-Man and Wasp to deal with.
John-Kamen has been rapidly rising through the Hollywood ranks after breaking out with Killjoys – she was seen in both Ready Player One and Tomb Raider this year already – so I'm intrigued to see her version of this character. Mostly, I'm just glad we're not relying on the old Marvel schtick again of making the bad guy have the same power set as the heroes, but just with a different colour palette.
Along with the new trailer, Marvel has also released the first poster for Ant-Man and the Wasp which you can check out below. Ant-Man and the Wasp also stars Michael Douglas, Michael Peña, Laurence Fishburne, Randall Park, Walton Goggins, Bobby Cannavale, Judy Greer, Abby Ryder Fortson, Tip "T.I." Harris and David Dastmalchian.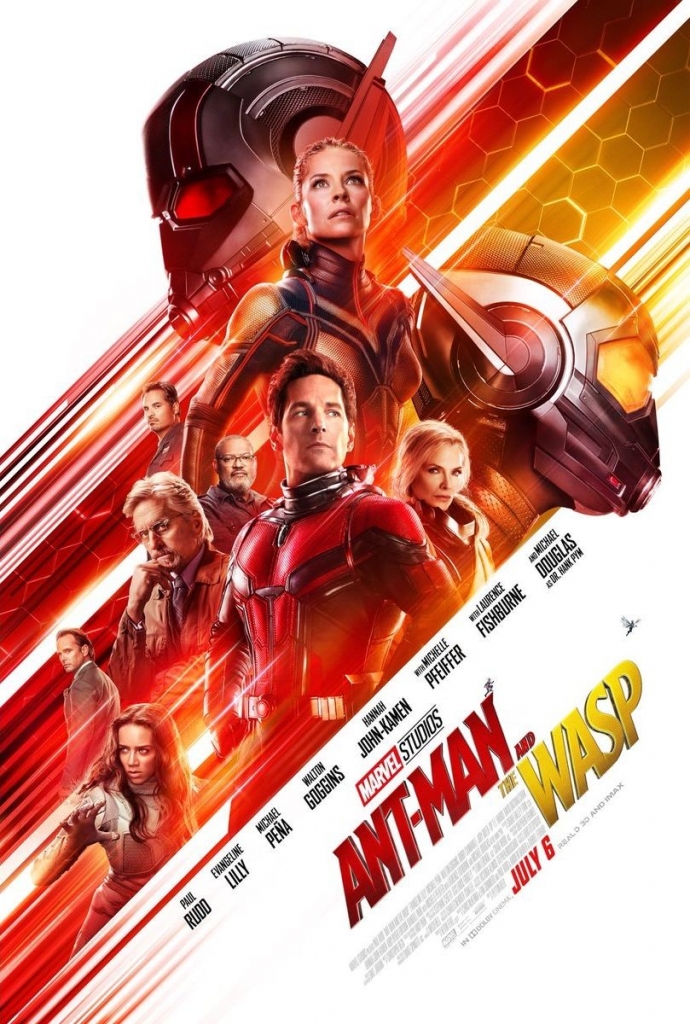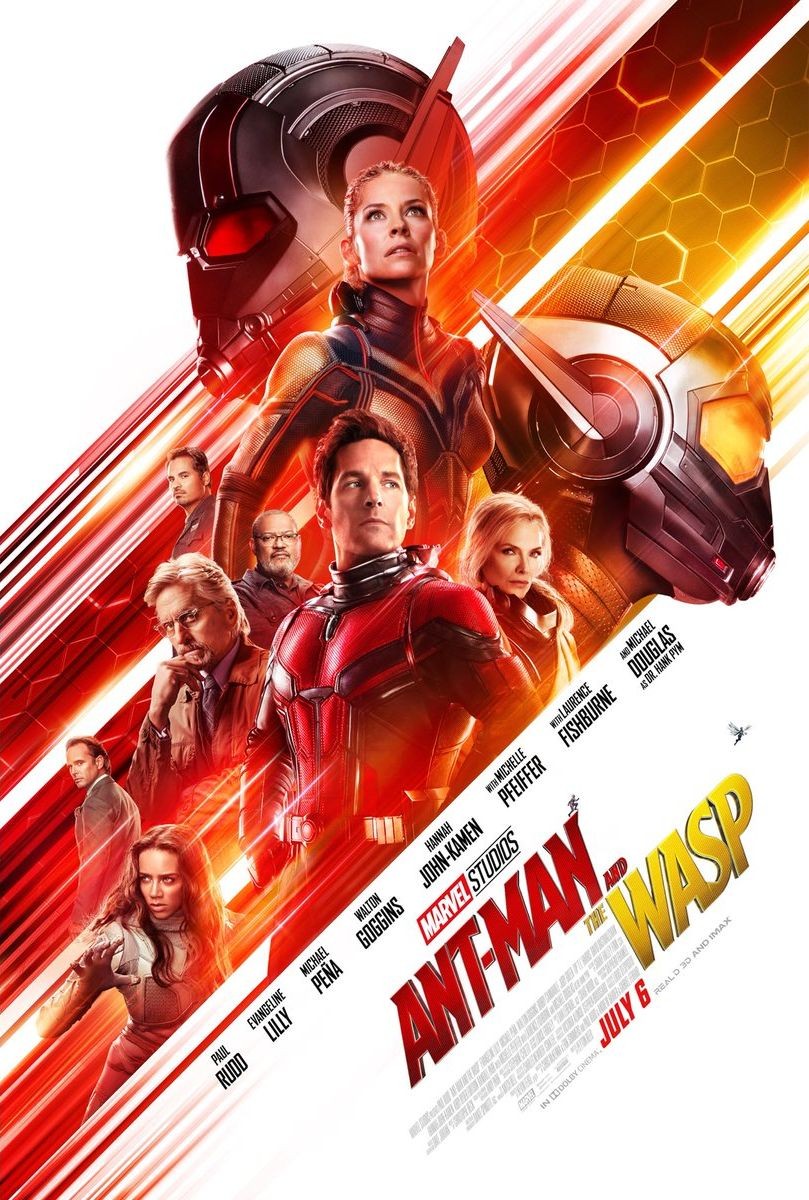 It is scheduled for release on 6 July 2018. The 1990s-set Captain Marvel will only be out next year March before Avengers 4 wraps up the entire MCU up until this point in May 2019.
Last Updated: May 2, 2018