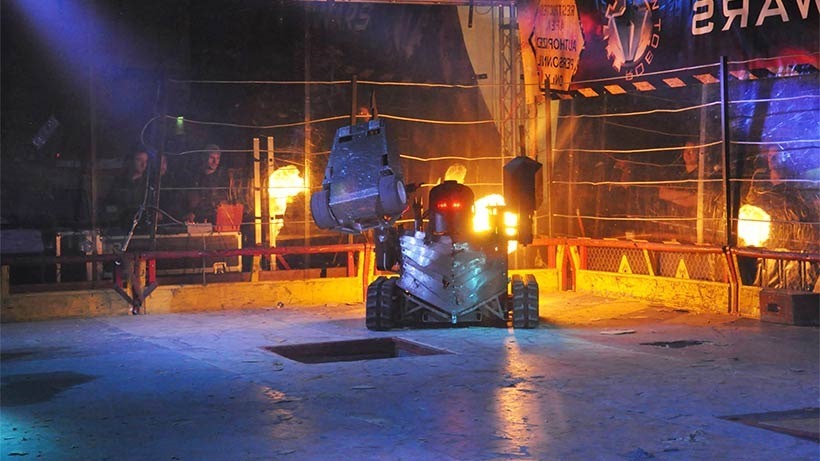 In the late 90s, right up to the mid-2000s, one of my favourite things on TV was the BBC's Robot Wars. There's just something compelling about the prospect of a set of well-engineered going up in combat, where the ultimate goal is the complete destruction of somebody else's hard work.
It was always heart-breaking (and somehow, maniacally delightful) watching the product of months of an engineering team's work get shredded to bits, and the look of pure despair on their faces as the realisation of it dawns on them.
The rules for Robot Wars were pretty simple (via Screenrant):
A robot that was immobile for 30 seconds could be counted out, then given to the house bots as punishment.
A robot flipped out of the arena lost the battle.
A robot that fell or was pushed into the Pit of Oblivion was instantly out of the battle.
A panel of three judges scored the competitors on style, control, damage, and aggression.
In addition to that, competitors would have to face further obstacle in the form of house robots, which include the likes of Sergeant Bash, a robot equipped with a flame-thrower; Mr. Psycho, a great big beast with a claw capable of producing 5 tons of pressure and the aptly named Sir Kill-a-lot, a robot that would lift competitors with one hand, and then drill them in to submission.
If you didn't watch Robot Wars, here's the sort of thing you missed out on:
If you did, well there's good news. The BBC is bringing it back.
"Robot Wars is an absolute TV classic and I'm thrilled to be updating it for the next generation of viewers," says the Beeb's Kim Shillinglaw. "With new technological advances making for an even more exciting and immersive experience, this is a fantastic example of the kind of content-rich factual entertainment that BBC Two excels at."
And by gosh, she's right. I'm genuinely keen to see the sorts of destructive machines people are capable of building with the advances in technology since the show went off the air twelve years ago. The show will return for a six episode run, which will hopefully be extended.
The series was so popular that it even spawned a couple of video games , allowing you to build and then battle with your own robots.
Last Updated: January 14, 2016