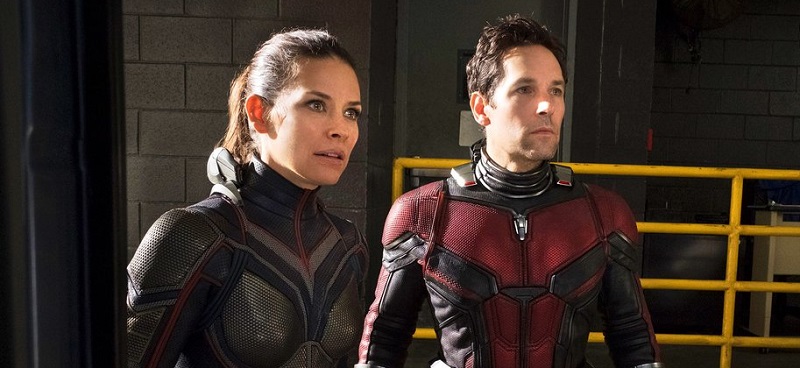 It's been five weeks since its release, but Avengers: Infinity War is still making big money at the box office and looks well on track to pass the $2 billion mark in the next week or two. And quite frankly, I'm not surprised. Despite the movie still facing stiff competition from the likes of Deadpool 2 and Han Solo at the box office, Infinity War is still the most epic film of the bunch and has such a dramatic ending that it's hard to think of any other film topping it or even imagining how Marvel could possibly look to continue from there.
But continue they must do and Marvel is starting to head full-on into their next smaller upcoming film which is Ant-Man and the Wasp. Releasing this July, Marvel has released a new TV spot to remind us that there is more Marvel magic on the horizon for us to look forward to:
This time around, we get a better introduction to the villain of the sequel, the Ghost (Hannah John-Kamen). A vigilante who steals tech from one of Dr. Pym's (Michael Douglas) other projects to develop the ability to phase through walls and other objects, this in turn creates a major problem for Scott Lang/Ant-Man (Paul Rudd) and Hope van Dyne/The Wasp (Evangeline Lillly) that is going to see them make the most of their size-shifting abilities.
I'm actually really excited for this movie, not just because I want to see how Marvel can possibly start to work this movie into the wake of Infinity War, but largely because it looks like it's just trying to have a huge amount of fun. After all the drama and emotion of Infinity War, having a movie that is light-hearted and not trying to take itself too seriously is a welcome diversion. While there is no doubt that Marvel is hiding much of the film's plot away in these trailers and TV spots, I do think that we can expect Ant-Man and the Wasp to be consistent in tone and humour to the original smash-hit movie.
Last Updated: May 29, 2018