Some people believe in quality over quantity and that is definitely true for writer/director Paul Thomas Anderson and actor Daniel Day-Lewis. Neither is prolific by any means, but when they do release a movie, it's generally tipped for awards nomination and success. Which is not surprising when you realize just how meticulous both of these men are in their craft in looking to ensure every detail of the film and performance is correct.
For Anderson, while his movies are not exactly seat fillers at the box office, they tend to get high praise for their intense requirements from its actors. His previous films Boogie Nights, Magnolia, There Will Be Blood, and Inherent Vice were all exceptionally well received critically even if not commercially, and it looks like this new film which he wrote and directed, Phantom Thread, could be yet another big event on the movie calendar.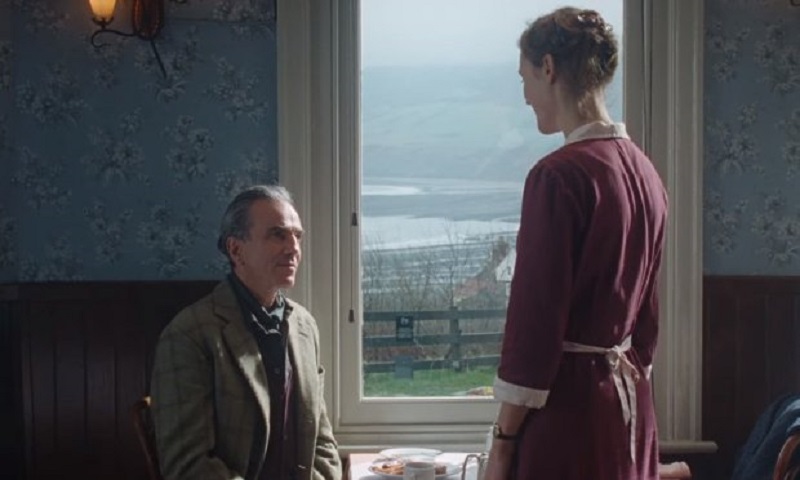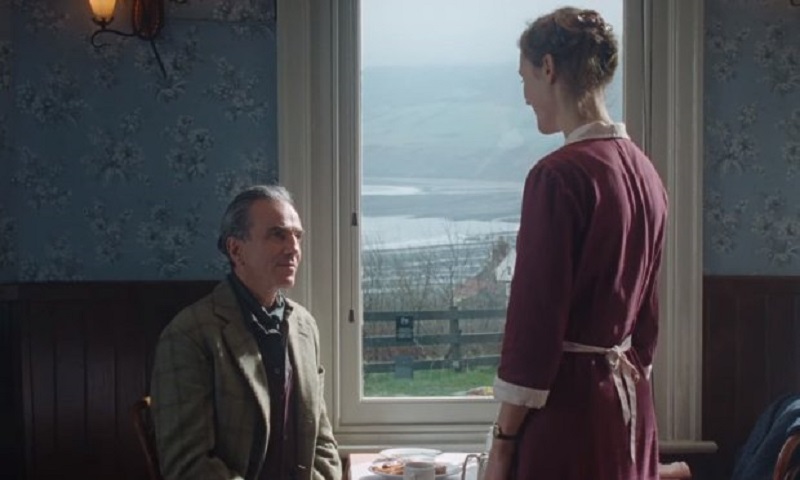 And when I say big, I mean in terms of its artistic appeal and acting performances, because I'm sure most of you would not be too bothered to go watch this in the cinemas. Even I've never made the effort to go to the cinema to watch any of his movies, but I do still admire his methodical approach to filmmaking.
It's a good thing then that he has perhaps the most methodical actor in history for this movie in Daniel Day-Lewis. The three-times Best Actor Oscar winner last appeared in a movie in 2012's Lincoln, which he won an Oscar for and has previously claimed that this role in Phantom Thread could be his last. He might be a bit reclusive but he certainly gives his full commitment to any role and this looks like another excellent performance from the actor, who makes the job look all too easy.
Phantom Thread had been completely wrapped up in mystery until just a few days ago, when the film's official title, synopsis and 25 December release date was finally revealed. But this is a movie that really didn't need a huge marketing campaign as I guess it's only fair to say that it has Oscar buzz all written over it just because of Anderson and Day-Lewis' names alone as they seem to get nominated for almost everything they touch. And Phantom Thread looks like the kind of movie that will challenge it cast and potentially movie-goers as well, as explained in the synopsis below.
Set in the glamour of 1950's post-war London, renowned dressmaker Reynolds Woodcock (Daniel Day-Lewis) and his sister Cyril (Lesley Manville) are at the center of British fashion, dressing royalty, movie stars, heiresses, socialites, debutantes and dames with the distinct style of The House of Woodcock. Women come and go through Woodcock's life, providing the confirmed bachelor with inspiration and companionship, until he comes across a young, strong-willed woman, Alma (Vicky Krieps), who soon becomes a fixture in his life as his muse and lover. Once controlled and planned, he finds his carefully tailored life disrupted by love. With his latest film, Paul Thomas Anderson paints an illuminating portrait both of an artist on a creative journey, and the women who keep his world running.
While I'm sure I've lost the interest of some of in the film already by now thanks to the lack of explosions and action, it might help you to know that Radiohead guitarist Jonny Greenwood scored this film (as he has with several other Anderson films before). So even if methodical acting and directing aren't your thing, perhaps some excellent and emotive music might do the trick for you?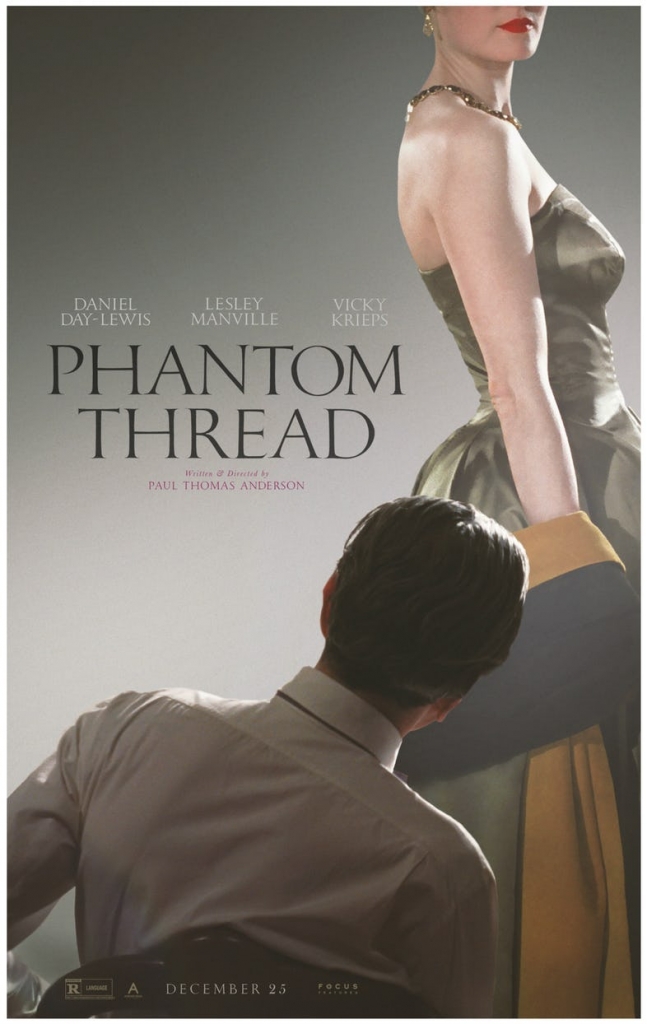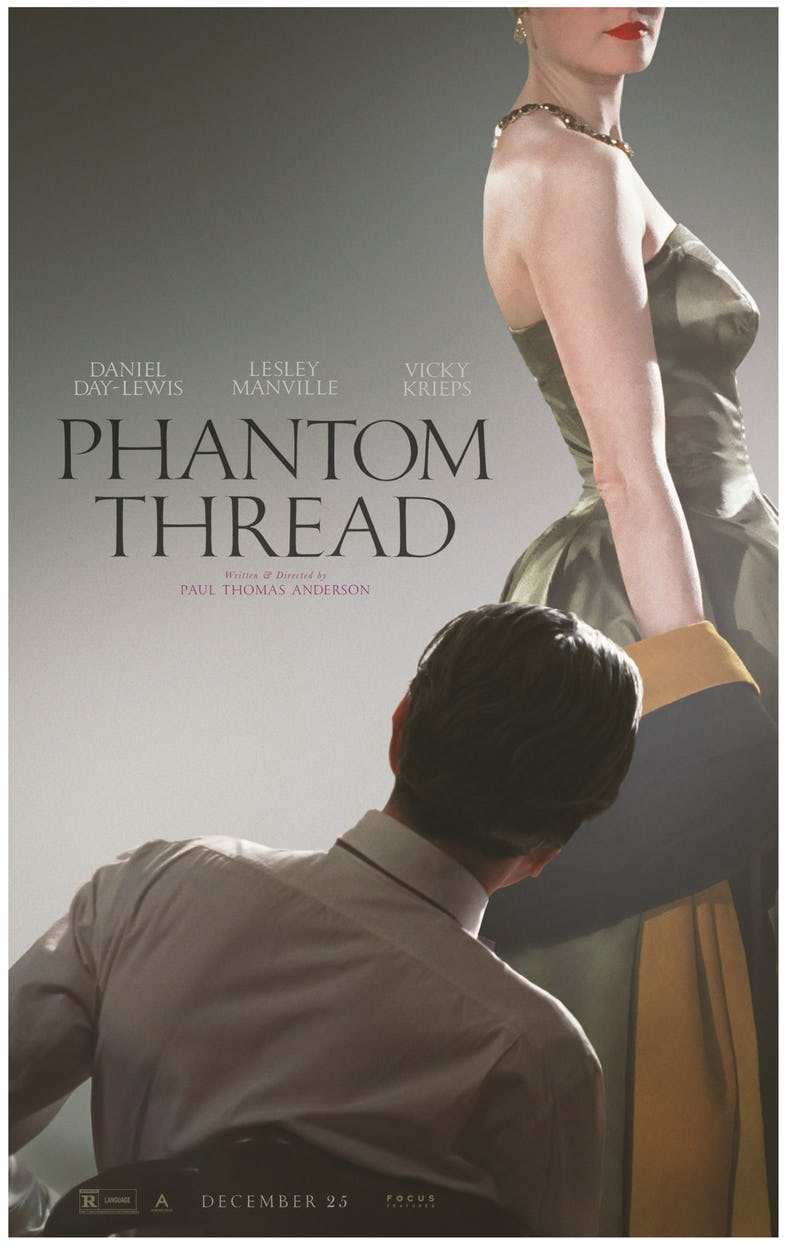 Last Updated: October 24, 2017