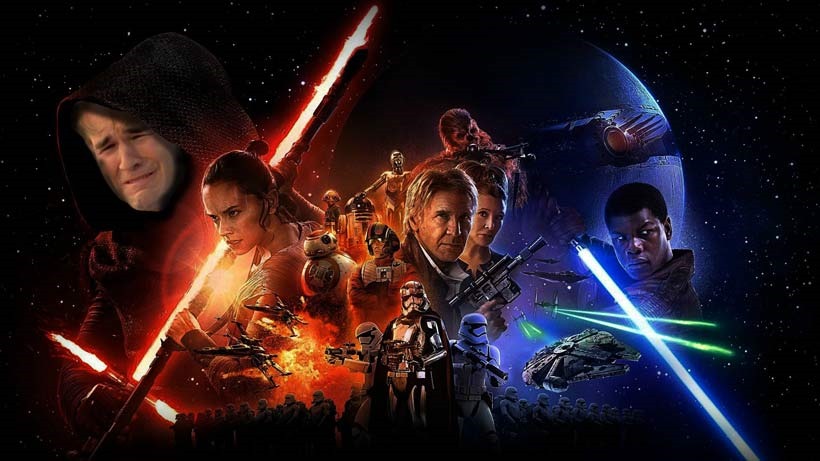 Star Wars: The Force Awakens may no longer be the biggest movie in America (thanks a lot, Kevin Hart!) but there's no denying its incredible success as it became the biggest movie in US box office history, and the 3rd biggest movie of all time globally. In its five week run, records have toppled almost every other week. It's a feat made even more impressive by the fact that The Force Awakens didn't debut in the usual mid-year blockbuster season, but instead smack dab in the middle of the usually quieter Christmas holiday period. And it appears that the folks over at Disney have noticed, and have decided to try to repeat the conditions of that success.
In a press release issued last night, Disney have announced that they're pushing back the release of Star Wars: Episode VIII by 7 months, from its originally scheduled date of May 26, 2017, to December 15, 2017 (nearly two years to the day after the release of The Force Awakens). This actually puts it in direct competition with Steven Spielberg and Warner Bros' Ready Player One, which is scheduled to open on the same day. No word yet on whether Spielberg and WB are going to blink and get out of the way of the Star Wars juggernaut, but you have to think that they will.
Disney have given no formal reason for the Episode VIII rescheduling, but this will give writer/director Rian Johnson even more time to polish up his movie, which may be needed as he certainly has a tough act to follow after the near-universal love shown for director JJ Abrams' The Force Awakens. There's already an unconfirmed report from The Wrap's Jeff Sneider on Meet The Movie Press (via ScreenCrush) that Johnson is busy with a small rewrite on his script, minimizing the roles of two new unknown female characters, so that he can instead further flesh out the stories for Rey, Finn and Poe.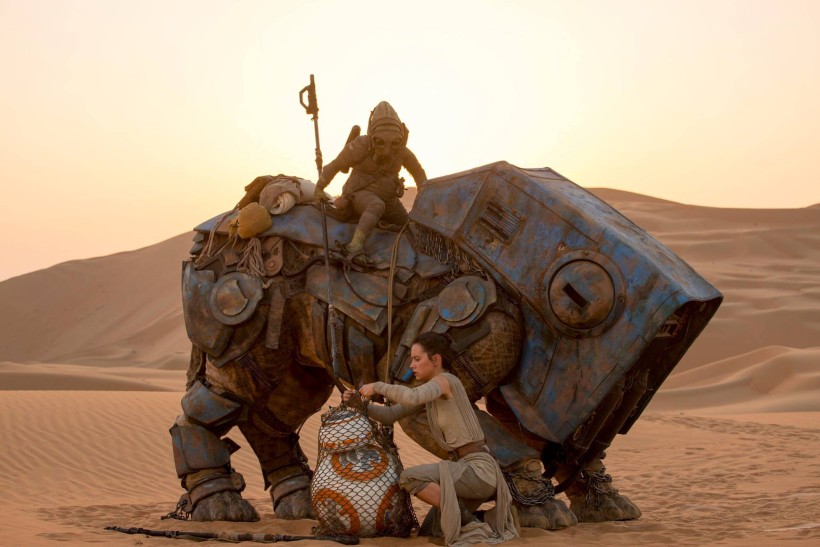 As a fan, while it is tough having to wait an additional 7 months to get my next main Star Wars saga fix, I can't begrudge Johnson and co this extra time if it means we get an even better product (especially if it maybe means a chance to better answer even more of those nagging character mysteries!). We've already heard from star John Boyega that this film will be "darker" than the last, so could this be the new trilogy's Empire Strikes Back? Only time – and more time than we previously thought – will tell.
Meanwhile, it's unclear if the Colin Trevorrow directed Episode IX will also follow suit with the date change though, but I wouldn't be surprised if it did. Director Gareth Edwards' Rogue One, the first of the new standalone spinoffs, is already scheduled for December 16 this year, and if Episode IX and the still untitled Han Solo origin movie also get rescheduled, Disney would effectively be staking out December as Star Wars month every year from now until 2019.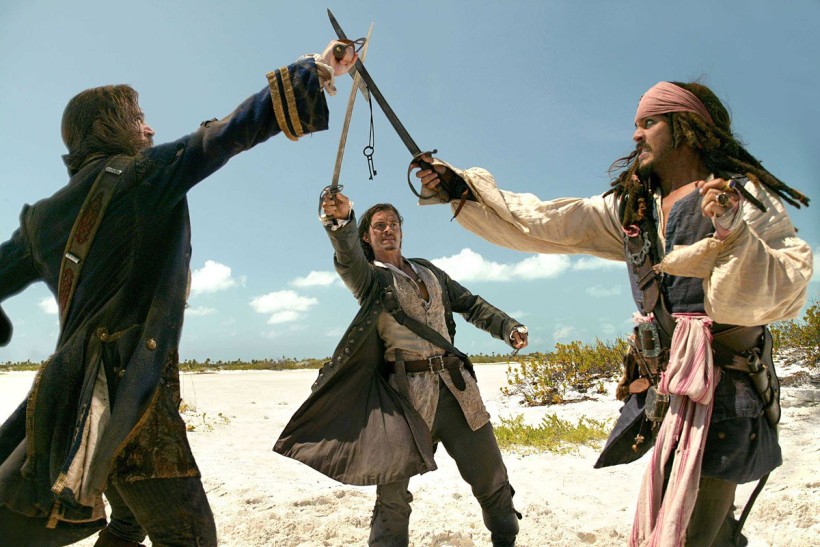 But not one to let a good date go to waste though, Disney has now bumped up the release date for Pirates of the Caribbean: Dead Men Tell No Tales. The fifth Pirates movie will now open two months earlier than previously scheduled on May 26, 2017 (effectively swapping out one franchise featuring a cool smuggler and lots of flashy sword fights for another).
And in related news, there have been a few other high-profile 2017 schedule changes as a result of Disney's Star Wars shuffle. Sony have moved their Spider-Man solo movie (which is co-produced by Marvel, who is owned by Disney) from its July 28 spot to Pirates' now vacant original July 7, 2017 release date. Sony have also pushed back Jumanji from Christmas Day this year, all the way to July 28, 2017, which was Spider-Man's old slot. This effectively lets Sony claim dominion, virtually unchallenged, over a prime piece of box office real estate right in the middle of summer blockbuster season.
Here's the full press release:
This morning, The Walt Disney Studios announced new release dates for upcoming films from two of its major franchises.

Star Wars: Episode VIII, originally scheduled for release on May 26, 2017, will now debut on December 15, 2017. The move follows the extraordinary success of Star Wars: The Force Awakens, which was the first Star Wars movie to premiere in December. In the popular holiday moviegoing corridor, it smashed numerous records, including biggest domestic and global debuts of all time as well as the biggest domestic second and third weekends, en route to becoming the highest grossing domestic release of all time with over $861M and the third biggest global release ever with $1.887B.

Written and directed by Rian Johnson, Star Wars: Episode VIII is currently in pre-production and will begin principal photography in London next month. Kathleen Kennedy and Ram Bergman will produce and J.J. Abrams, Tom Karnowski, and Jason McGatlin will executive produce. Stay tuned to StarWars.com for exciting updates in the coming weeks.

With Star Wars: Episode VIII jumping to December, Disney's Pirates of the Caribbean: Dead Men Tell No Tales will set sail on May 26, 2017, from its previously scheduled July 7, 2017, berth. The blockbuster franchise's previous installment, the $1B-grossing Pirates of the Caribbean: On Stranger Tides, also debuted in late May.

In Pirates of the Caribbean: Dead Men Tell No Tales, Johnny Depp returns as Captain Jack Sparrow with Geoffrey Rush back on board as Barbossa, Orlando Bloom resurfacing as Will Turner, and a terrifying new adversary, Captain Salazar, played by Javier Bardem, in the mix. Produced by Jerry Bruckheimer and directed by Joachim Rønning and Espen Sandberg, the film is currently in post-production.
This article originally appeared on TheMovies.co.za
Last Updated: January 21, 2016