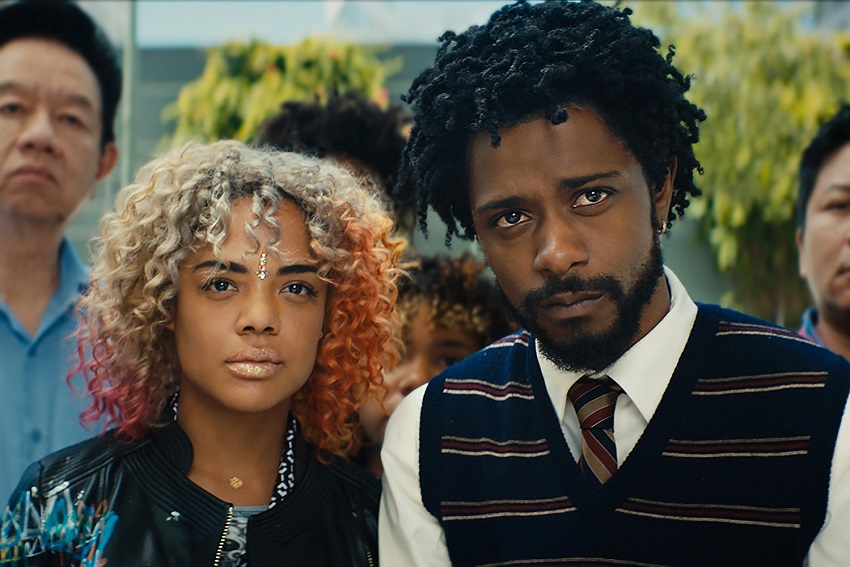 Sorry To Bother You is the upcoming comedy (also billed as a sci-fi fantasy) from writer/director Boots Riley. If his name sounds vaguely familiar but you just can't place it, Riley is the longtime front man of rap/hip hop group The Coup (which has been around since 1991), and in 2006 he also teamed up with Rage Against the Machine's Tom Morello to form the rap/rock group Street Sweeper Social Club.
The movie marks his feature debut and has received very positive reviews from its premiere at the Sundance Film Festival earlier this year, where it was nominated for the Grand Jury prize. Lakeith Stanfield (Atlanta) stars as a man wandering aimlessly through life and working as a telemarketer. There he discovers he has a special ability that makes him a telemarketing sales superstar – a white voice (voiced by David Cross of Arrested Development). His newfound ability rockets him up the ladder at work, bringing him to the attention of the eccentric company CEO (Played by Call Me By Your Name's Arnie Hammer), but also causes conflict in his relationship with his activist girlfriend Detroit (Tessa Thompson from Thor: Ragnarock).
The official plot synopsis is as follows: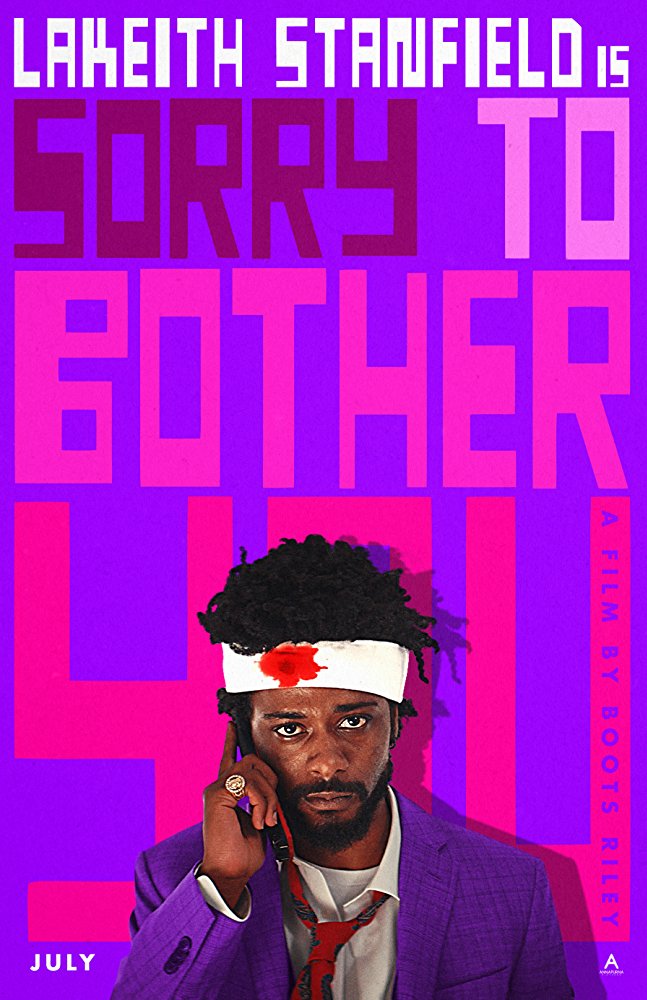 Cassius Green (Lakeith Stanfield), a 30-something black telemarketer with self-esteem issues, discovers a magical selling power living inside of him. Suddenly he's rising up the ranks to the elite team of his company, which sells heinous products and services. The upswing in Cassius's career raises serious red flags with his brilliant girlfriend, Detroit (Tessa Thompson), a sign-twirling gallery artist who is secretly a part of a Banksy-style collective called Left Eye. But the unimaginable hits the fan when Cassius meets the company's cocaine-snorting, orgy-hosting, obnoxious, and relentlessly optimistic CEO, Steve Lift (Armie Hammer).
Let's take a look:
That was bizarre… and I loved it! This is a comedy with some serious social commentary on race which it presents without lecturing the audience. The writing is sharp and funny, the performances look great, and it's all couched in surreal visuals which emphasises the absurdity of the situation. This is one comedy I'll definitely watch.
What do you think?
Sorry To Bother You is due for release in the US on 6 July. It also stars Patton Oswalt's voice, Terry Crews, Steven Yeun, Omari Hardwick, and Danny Glover.
Last Updated: March 13, 2018