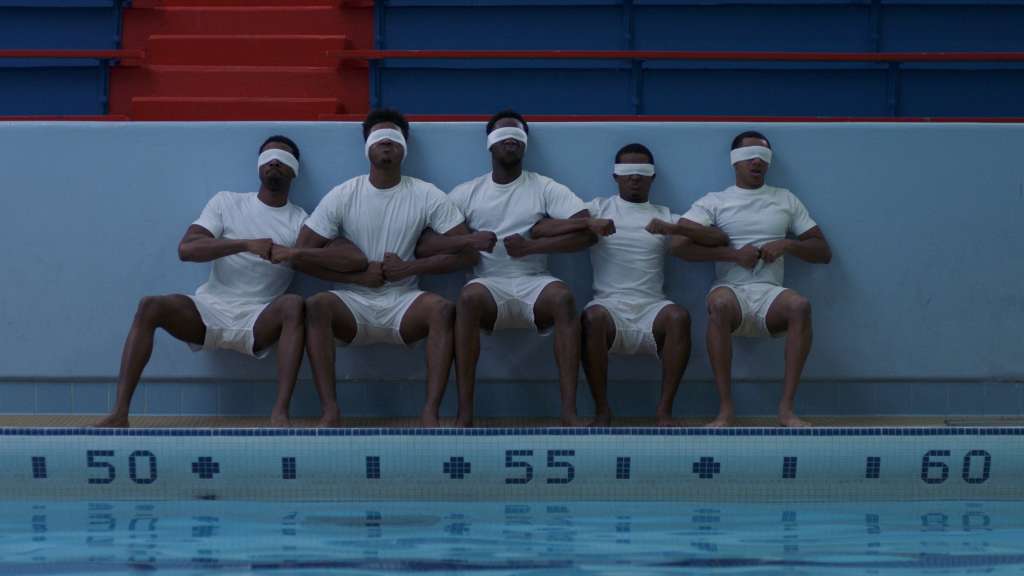 When I was young I wasn't in any fraternity. I wasn't a cool kid, in fact I was the grunger at the back of the room wondering when the new Nirvana album was coming out. That doesn't mean I never wondered what happened in those fantast and obfuscated places. Of course initiations, or hazing, have always been a huge part of these fraternities, usually depicted in a fun, and mocking manner on the big screen. Burning Sands, a Netflix original, focuses on the darker side of the initiations new recruits have to go through and it looks intense. Directed by Gerard McMurray, who also co-wrote it with Christine Berg, it looks like something that will leave an impression rather different to the hazing seen in American Pie.
Burning Sands was first screened at the Sundance Film Festival in January and apparently lead actor Trevor Jackson has quite the breakout performance. Which you can pick up on in the below trailer:
I am sure you will agree that this is one intense-looking movie. I am very keen to see whether it manages to draw the line at being a depiction of what happens or if it falls into the oft waded porn violence arena for the sake of shocking and titillating. Judging by the performance of Jackson I think he is going to be an actor to watch out for in the future. He stars alongside Alfre Woodard, Steve Harris, Tosin Cole, DeRon Horton and Trevante Rhodes.
Burning sands will be available on Netflix on the 10th of March.
Last Updated: February 24, 2017