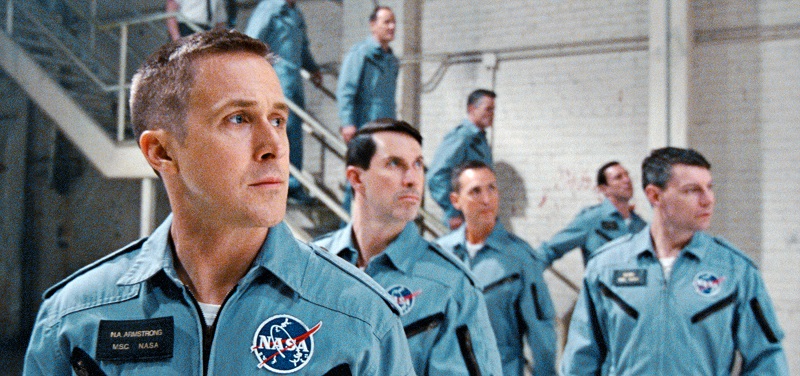 When we look back at the Apollo moon landing, we can focus on the incredible triumphs and success of its astronauts Neil Armstrong, Buzz Aldrin and Michael Collins, but we easily forget that they were putting their lives and those of their families at risk in the quest to stroke egos and be the first people on space. It's a side of the story that is seldom focused on, but one which appears to be getting all the attention on director Damien Chazelle's upcoming First Man.
Chazelle is quickly turning out to be one of the finest directors of this generation whose last two movies Whiplash and La La Land redefined what could be done in their respective genres and highlighted how Chazelle is easily able to extract the best out of his actors. Each of those movies went on to earn academy awards for one of its cast members, as well as Chazelle himself taking home the director's prizes for La La Land. And all at the young age of 33.
First Man, based on a screenplay by Josh Singer, looks to only build on his success and although it sees him step a little outside of his comfort zone and not focusing on anything in the musical genre, he still shows that he is a master of telling strong human stories and bringing the best out of his cast. Both Ryan Gosling who plays Neil Armstrong and Claire Foy who plays his wife look exceptional in this new trailer and I wouldn't be surprised if this ends up being yet another Chazelle film competing for all the top prizes come award season:
This an excellent trailer for the film as it not only clearly shows the incredible emotions at play in the space race, but really makes you feel the life-threatening risks that its characters were willing to undertake. Chazelle's moves have tended to be a little more arthouse than mainstream, but this looks like a movie that could easily appeal to a wide audience when it releases on October 26th.
Last Updated: August 31, 2018