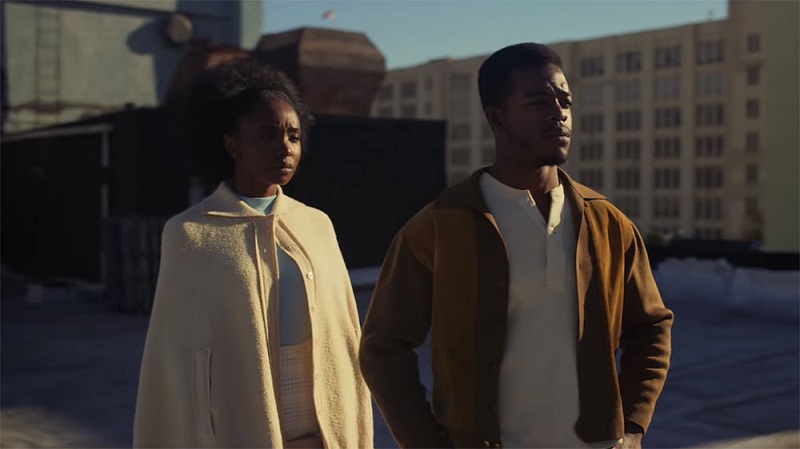 Following the success of Moonlight, the award-winning movie that almost didn't win that Best Picture Oscar in 2017, comes the next movie from director Barry Jenkins based on a James Baldwin novel If Beale Street Could Talk. And much like his previous film, this looks like yet another emotionally charged film  based on the first trailer for the movie that has just been released by Annapurna Pictures:
If Beale Street Could Talk was adapted to script by Jenkin's himself and follows the story of Clementine "Tish" Rivers (Kiki Layne), a nineteen year old woman from Harlem who falls in love with – and becomes engaged to – Alonzo "Fonny" Hunt (Stephan James), an up and coming sculptor. However, when Fonny is falsely accused of rape and sent to prison, it falls to Tish to race against time and prove his innocence, before it's too late.
This a film that certainly taps into the themes of racial oppression that made Moonlight such a strong and emotive experience and similarly looks to draw upon some superb acting performances by its cast to bring the story to life. This is definitely one of those movies to look forward to for fans of art films, as its likely going to tick all the artistic boxes when it comes to things film critics look for in movies.
Oddly enough, one of the film's that could certainly give this film competition come award season is Damien Chazelle's First Man, who also directed La La Land, the movie which was first announced as the winner of the Best Picture Oscar before it was revealed to be a mistake in arguably the awards shows biggest faux pas in history. Don't expect the same kind of drama during the Oscar's evening but we could likely see the same kind of competition during award season. If you care for that sort of thing, that is.
Last Updated: August 7, 2018