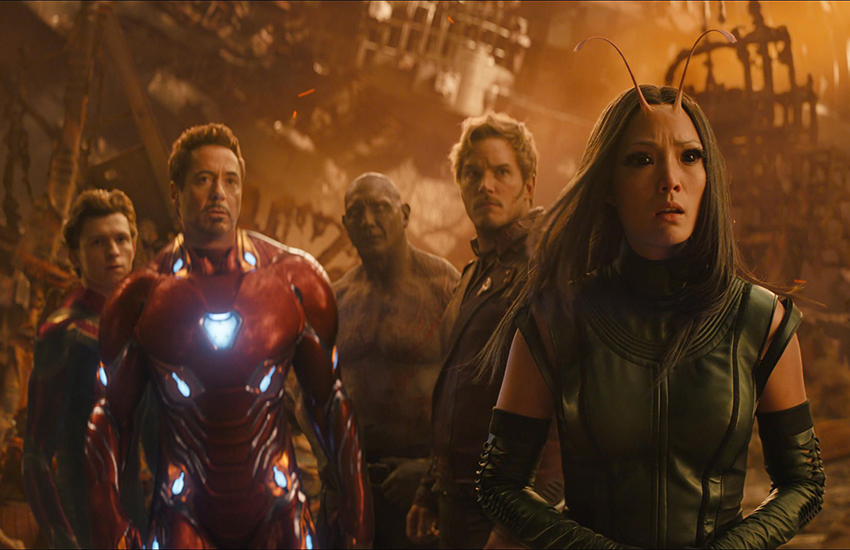 The final weekend of Avengers: Infinity War's uncontested dominance at the box office has come, and if this was the last weekend for it at no.1 (Deadpool 2 opens this coming Friday and is sure to be a huge hit) then it definitely went out with a bang. On the domestic front, it kept up its previous momentum with a $61.8 million take that pushed it just shy of $550 million and makes it the eighth-largest film in US history.
It's on the international side of things where Infinity War really made its mark though. The latest Marvel blockbuster finally opened in the critical Chinese market and it did so massively. The film debuted to an estimated $200 million weekend, the second largest in the Asian market's history following The Fate of the Furious' $213 million, and more than The Avengers, Captain America: Civil War and Iron Man 3 each made in their entire box office runs in the country.
That figure also pushed Infinity War's global tally to $1.6 billion, making it the fifth largest film of all time. As it's just $70 million behind Jurassic World's total haul, Infinity War will more than likely find itself in the fourth spot before the coming weekend even rolls around. As it stands now, it can add the title of highest-grossing superhero movie of all time to its already lengthy list of box office records.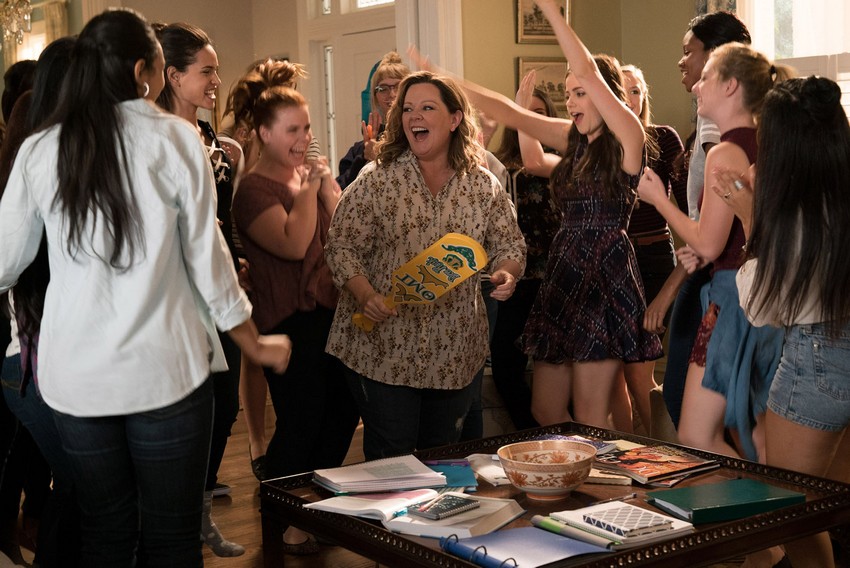 As for the rest of the films this weekend past, there were two new releases with Life of the Party and Breaking In duking it out for second and third place. The Melissa McCarthy-led Life of the Party came out just slightly ahead as the comedy opened with $18.5 million in the US, while adding a couple million more from eight international markets. This is actually the smallest opening of McCarthy's career and way under studio expectations. It was still enough though to pip Breaking In at the post as the Gabrielle Union-led home invasion thriller brought in $16.5 million as it too ended up on the lower end of studio expectations.
The rest of the top ten was essentially just the leftovers from last week push down a couple of spots for the most part, but there were a few highlights. Most noteworthy is A Quiet Place as the critical-acclaimed horror had the best drop on the charts with just 17% in its sixth week. Marvel's Black Panther is now also just $4 million shy of becoming only the third film ever to top $700 million domestically. Down in the very tail-end of the top 10, documentary RBG expanded into a wider release (from 34 to 180 screens) with its resultant $1.1 million weekend take actually giving it the third biggest per theatre average behind Infinity War and Breaking In.
Let's see what the rest of the US box office chart looks like:
| No. | Movie Name | Weekend gross | Percentage change | US Domestic gross | Worldwide gross | Last Week's Position |
| --- | --- | --- | --- | --- | --- | --- |
| 1 | Avengers: Infinity War | $61.8 million | -46% | $547.8 million | $1.6 billion | 1st |
| 2 | Life of the Party | $18.5 million | NE | $18.5 million | $21.4 million | NE |
| 3 | Breaking In | $16.5million | NE | $16.5 million | $17.5 million | NE |
| 4 | Overboard | $10.1 million | -31% | $29.5 million | $29.5 million | 2nd |
| 5 | A Quiet Place | $6.4 million | -17% | $169.5 million | $269.9 million | 3rd |
| 6 | I Feel Pretty | $3.7 million | -26% | $43.8 million | $43.8 million | 4th |
| 7 | Rampage | $3.3 million | -27% | $89.7 million | $397.1 million | 5th |
| 8 | Tully | $2.2 million | -31% | $6.9 million | $7.1 million | 6th |
| 9 | Black Panther | $1.9 million | -40% | $696.1 million | $1.34 billion | 7th |
| 10 | RBG | $14.71.1 million | +101% | $2 million | $2 million | 5th |
Last Updated: May 14, 2018