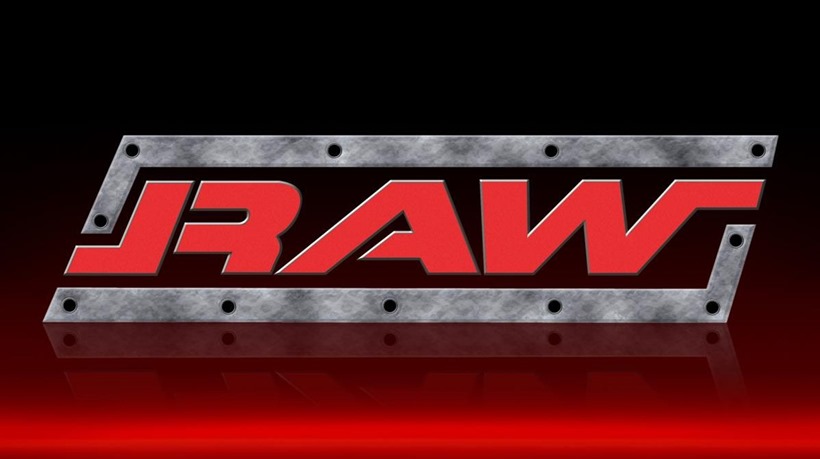 Welcome to Monday Night RAW! This week, RAW took place at the Chesapeake Energy Arena in Oklahoma City. Here's all the action that went down.
Opening segment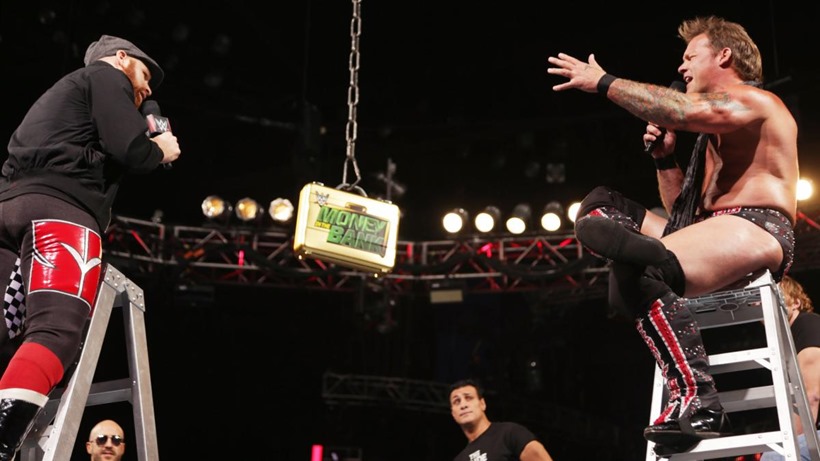 Money In The Bank is almost here, and everyone involved in that match is ringside, sitting on ladders and waxing lyrical about how they'll be taking home the coveted briefcase. Dean Ambrose then decides to punch Chris Jericho off of his ladder and a brawl erupts because of course it does. AND THEN! ALL OF A SUDDEN!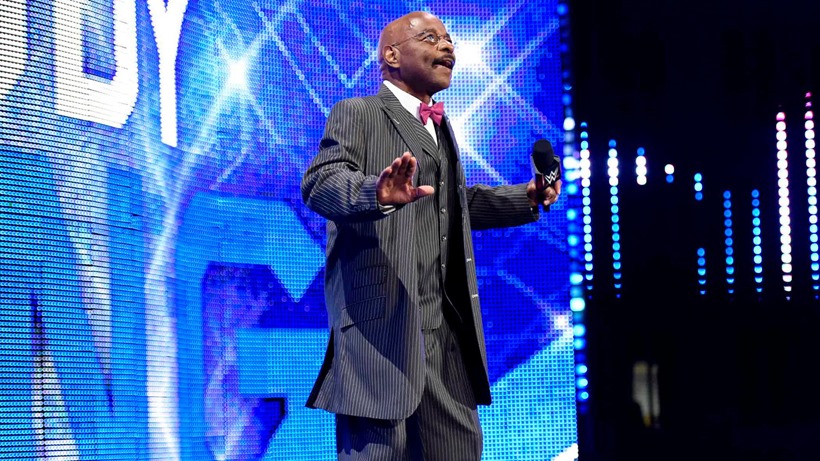 Teddy Long appears. The former Smackdown general manager explains to the audience exactly what he would do if he was in charge, something which signals Stephanie McMahon to make an appearance and set up matches between the six MITB finalists on RAW. First up, Cesaro vs Chris Jericho.
Cesaro defeated Chris Jericho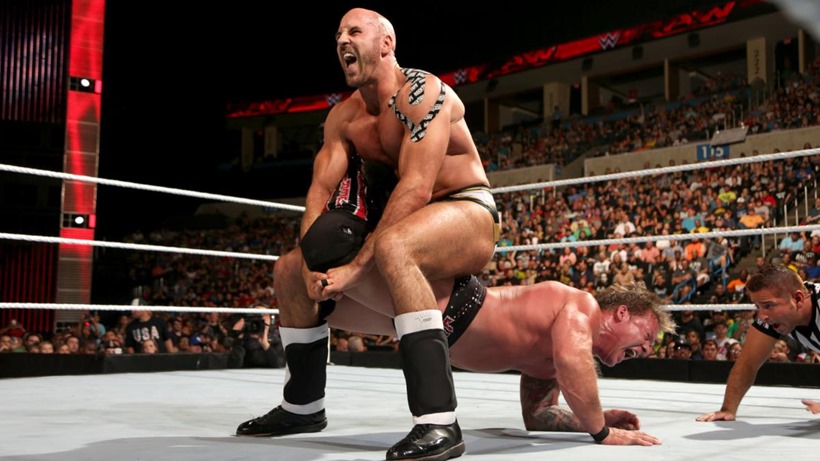 A terrific match between the two, as they trade blows and momentum. Cesaro would end the first match of RAW by escaping the Walls of Jericho, locking in a swing and reversing that into the sharpshooter submission hold, making Y2J tap out.
Rusev defeated Jack Swagger via count out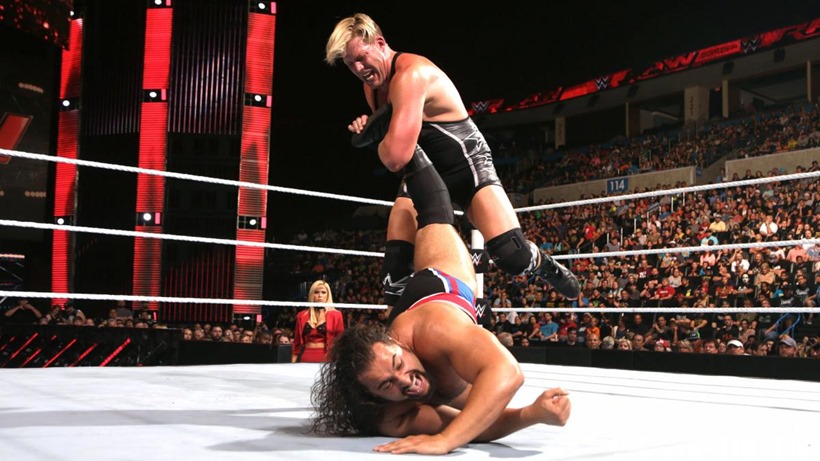 With Titus O'Neil on commentary, the European brute went to work and dominated Jack Swagger for most of the match. Swagger would manage to stage a comeback, hitting Rusev with a power-slam and apply an ankle-lock, before the two knocked each other out with a double clothesline outside the ring. With the ref very nearly at a 10-count, Rusev shoved Swagger into O'Neil and made it back into the ring before time was up. And then Titus hit Rusev with a big boot to finish his RAW appearance for the night.
John Cena is in the ring
And he wants a piece of AJ Styles. Instead, he gets the entire Club as Gallows, Anderson and AJ appear. AJ claims that even on Cena's best day, he'll never beat him and on and on it goes. Long story short: AJ and The Club decide to have another go at Cena, but The New Day saves his bacon.
The Vaudevillains defeated Enzo and Cass via DQ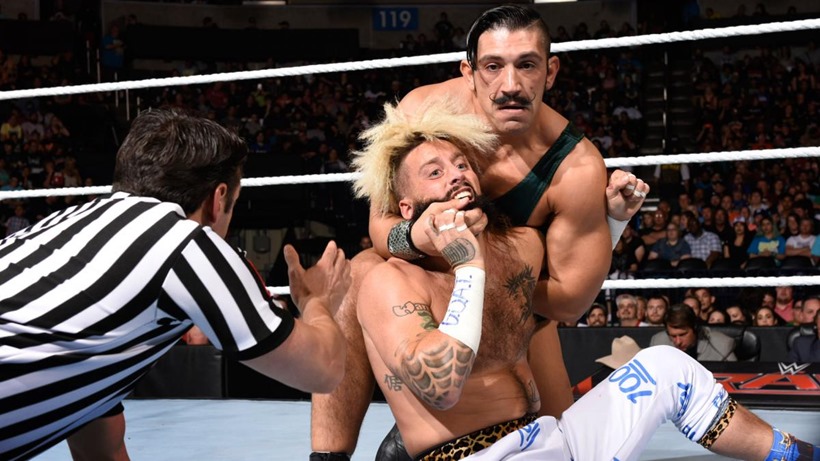 The Vaudevillains were in control until Big Cass was tagged in, beating both members of the opposition in a fit of scripted rage until he gets his team disqualified.
Backstage
Teddy Long suggests to Stephanie that perhaps now might be a good time to bookia massive match that features The New Day versus Gallows and Anderson versus Enzo and Big Cass versus The Vaudevillains.
Alberto Del Rio defeated Sami Zayn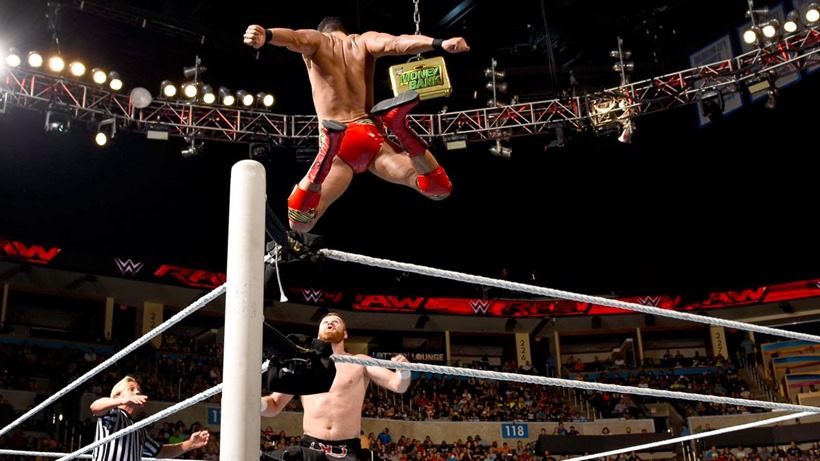 Big top rope action from Zayn as per usual, with some massive moves on Del Rio. Del Rio would emerge victorious in his RAW match however, with a corner stomp that kept Zayn down for the count.
Dean Ambrose defeated Kevin Owens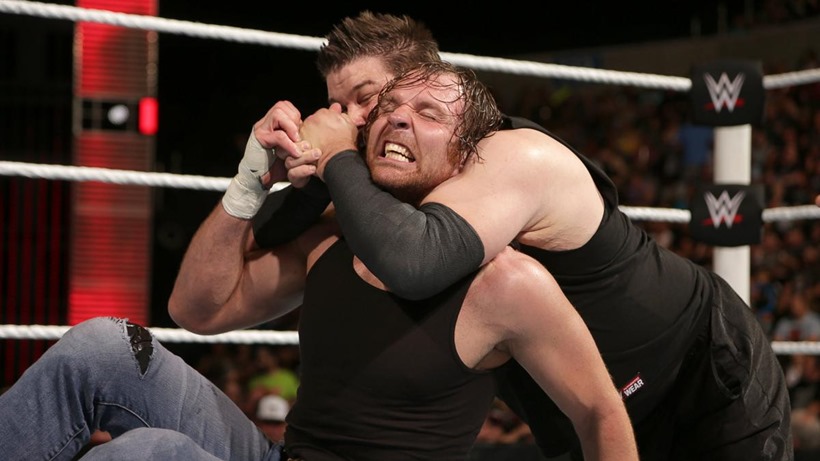 Ambrose quickly goes outside the RAW ring, delivering a vicious beatdown to Owens. Back in the ring, Owens lands a senton bomb and a German suplex for a near fall. The match powers on, with both men dropping clotheslines, pop-up powerbombs and hurrincanranas to try and earn a win. After some more hectic action, Ambrose would magic up a Dirty Deeds finisher to claim victory.
With the match over, Ambrose would grab a ladder and make a show of grabbing the Money In The Bank briefcase that was dangling above the superstars. Which of course was a terrible idea, because Owens had managed to revive himself and decided that said ladder needed to be pushed down, with Ambrose on top of it.
Charlotte and Dana Brooke are in the ring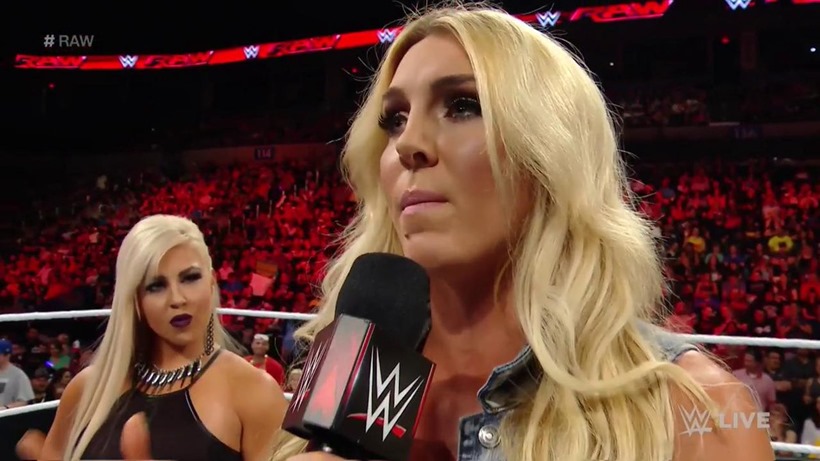 And they're there to cut a promo on Natalaya. SURPRISE! Natalya and Becky Lynch are present for RAW tonight, and they hit the ring. And thus a beatdown occurred.
R-Truth vs. Tyler Breeze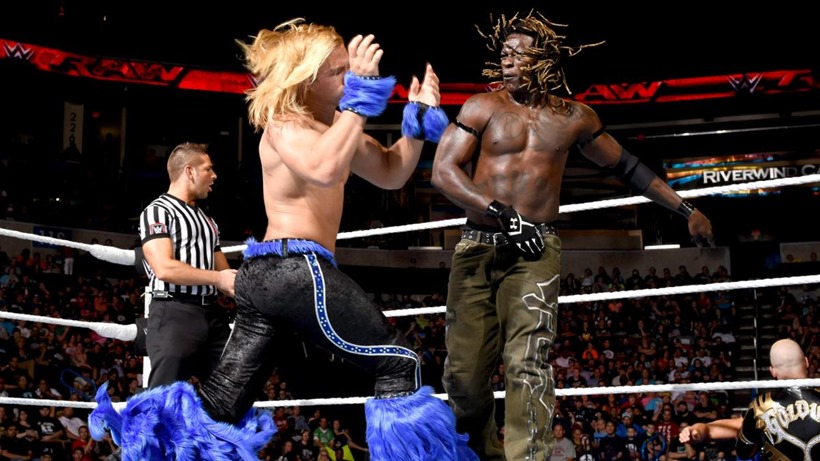 This match went nowhere fast, as Goldust and Fandango started brawling at ringside and took it to the mat, thus ending the Tyler Breeze and R-Truth bout in a no contest. Teddy Long then appeared, demanding a restart. And then the RAW security appeared, and dragged him off the stage per Stephanies orders as she told Teddy to get the hell out of her building.
AJ Styles, Luke Gallows and Karl Anderson defeated The New Day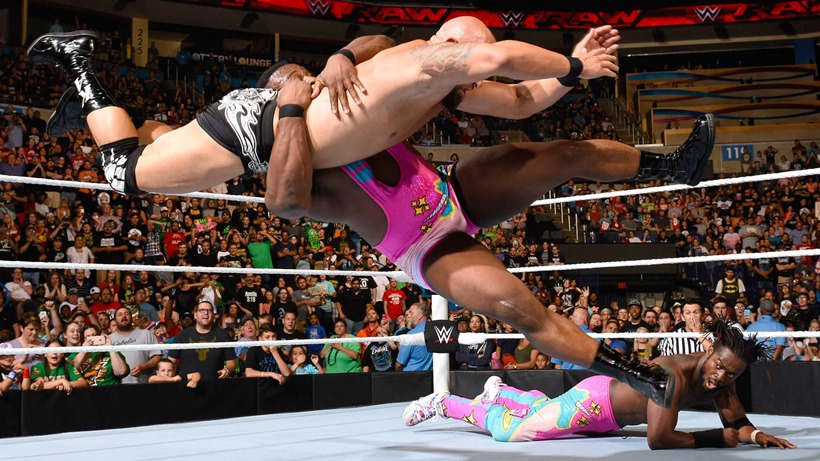 A huge six man brawl kicked off the RAW main event, before the match was properly underway. With Xavier Woods out for the count after a big boot from Anderson and a ringside Styles Clash, the New Day were essentially in a handicap match. Big E and Kofi Kingston would start off strong after the bell was rung, but a sneaky Pele kick from Styles killed that momentum.
After some heated action between the two teams, AJ hit the Phenomenal Forearm on Kofi Kingston and got another RAW win for his team. To celebrate, a post-match beatdown was called for, but Cena appeared to make the save, hitting an Attitude Adjustment on Gallows and clearing the ring.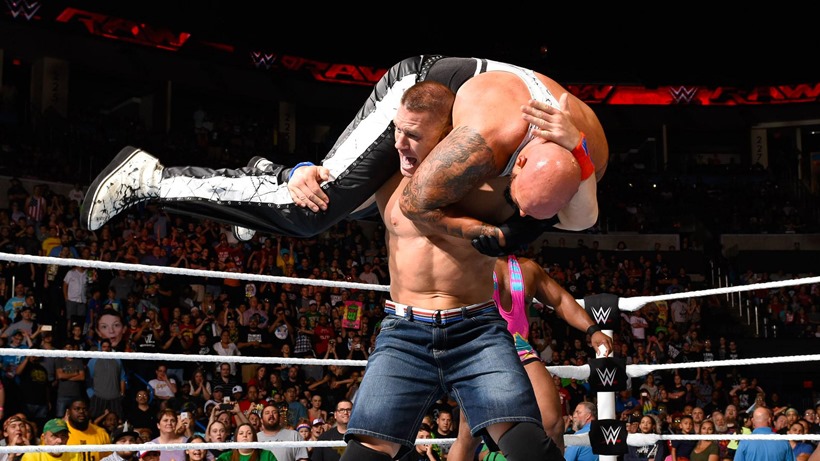 And that's how RAW ended, as Cena and The New Day were the last men standing in the ring.
Last Updated: June 7, 2016