WWE Smackdown LIVE was held at the the Bankers Life Fieldhouse in Indianapolis, Indiana last night. Here's all the action that went down.
AJ Styles and Shinsuke Nakamura both declared their intentions for WrestleMania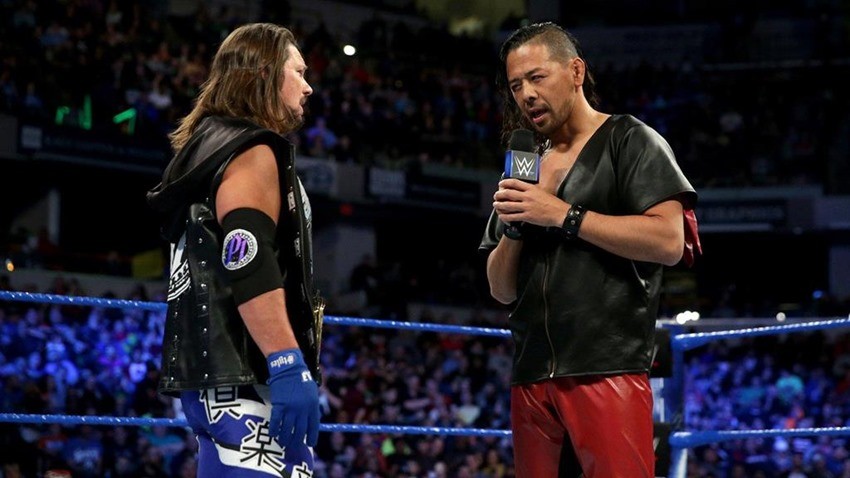 With John Cena and numerous other challengers out of the WWE Championship picture, reigning title-holder AJ Styles only has one thought on his mind when he faces this year's Royal Rumble winner Shinsuke Nakamura: He's entering Wrestlemania as champ, and leaving with the belt around his waist. As for Nakamura? After overcoming all the odds on his own road to Wrestlemania, Styles is the only remaining obstacle in his path.
Both men could agree on one thing however: Their battle, was going to be a dream main event.
AJ Styles def. Rusev via disqualification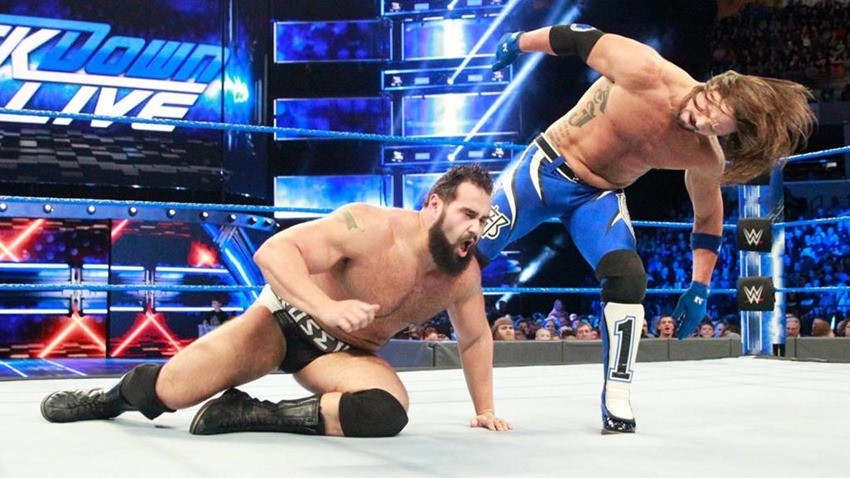 And if Styles wanted to give Nakamura a taste of what awaits him at Wrestlemania, then Rusev was the unlucky opponent to be used as the benchmark for what's still to come. The Bulgarian Brute's power may have come in handy in the early goings of the bout, but it wasn't long before a Calf Crusher found its mark. Jumping the ropes and the champ, Rusev's pal Aiden English gave Styles a DQ win, but the King of Strong Style returned to aid his Wrestlemania opponent as he chased off the Rusev Day proponents.
The Bludgeon Brothers def. Jimmy Uso and Big E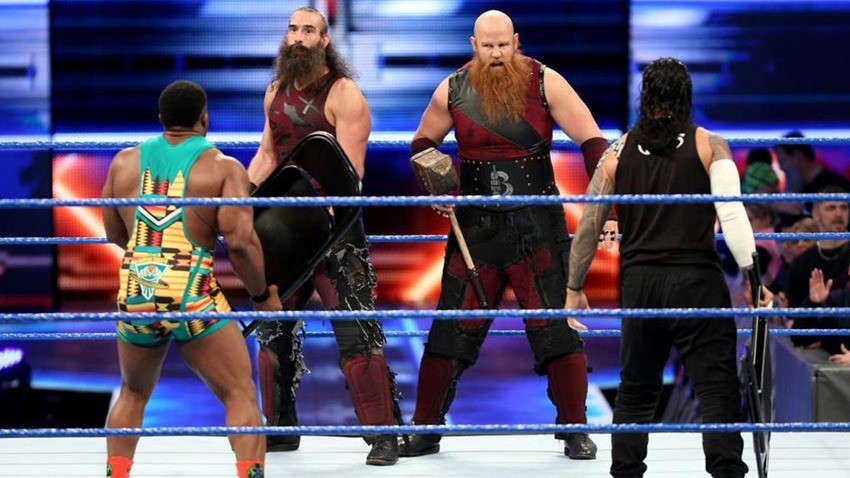 If the Bludgeon Bros. wanted to make a statement at WWE Fastlane, then the hottest new tag team on Smackdown LIVE certainly did so when they demolished most of The New Day and one half of The Usos. Teaming up to take revenge, Big E and Jimmy Uso fought a losing battle against the more vicious Harper and Rowan, who eventually overwhelmed their opponents and scored a big win on Jimmy Uso with their combined Powerbomb finisher.
Charlotte Flair and Asuka went face-to-face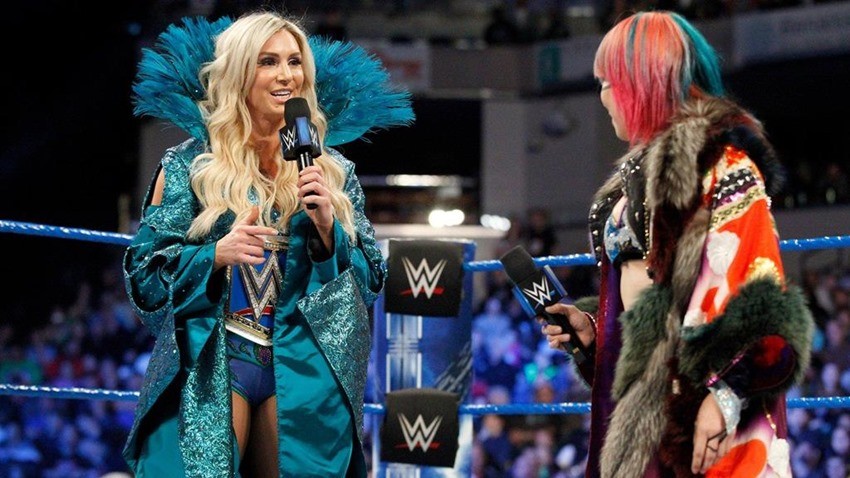 The Smackdown LIVE Women's division has a new face within its ranks, and nobody's ready for her. You'd think that Charlotte Flair would be upset that Asuka chose her as her Wrestlemania opponent, but the prodigy was actually ecstatic over the selection: Not only would she have a Wrestlemania main event against a worthy opponent, She'd also get the chance to snap Asuka's legendary winning streak.
As for the Empress of Tomorrow? She was all smiles, as she'd soon show the Queen of the WWE just how unprepared she was to face her in the ring.
Tensions continued to rise between Randy Orton, Bobby Roode and Jinder Mahal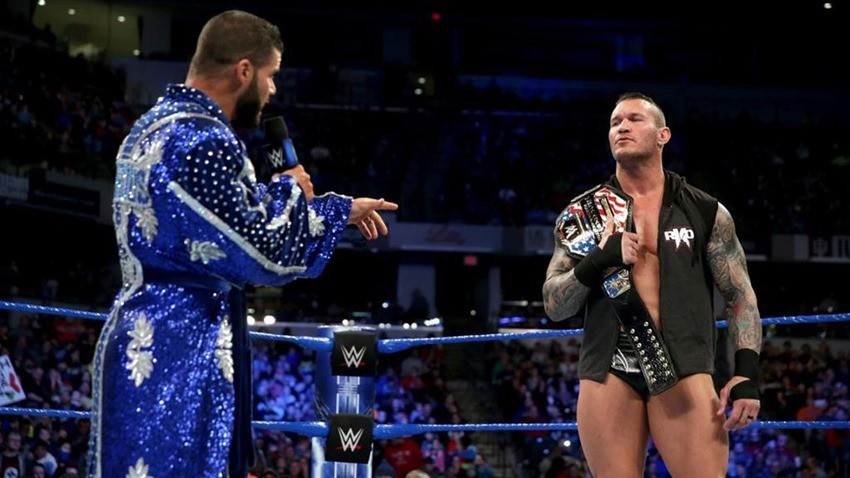 Hey, Randy Orton is now a grand slam champion and Bobby Roode ain't too happy about that. The Glorious One announced that he'd soon revoke his rematch clause, but it wouldn't be on Smackdown LIVE. No, it would be at Wrestlemania, as Orton was promised a Roode awakening. And ten Jinder Mahal arrived, to claim that he'd be challenging instead, once he'd finished mopping the floor with Roode.
Jinder Mahal def. Bobby Roode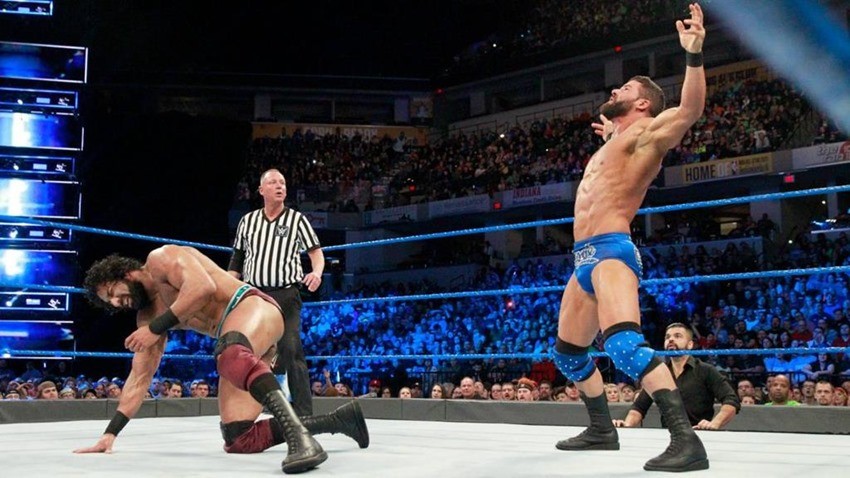 Well what do you know, Mahal actually delivered. Albeit with the assistance of Sumil Singh of course, whose distraction provided the perfect opportunity for a Khallas to connect with Roode. Mahal didn't have long to celebrate however, as he soon felt the brunt of an RKO that came out of nowhere.
Carmella def. Naomi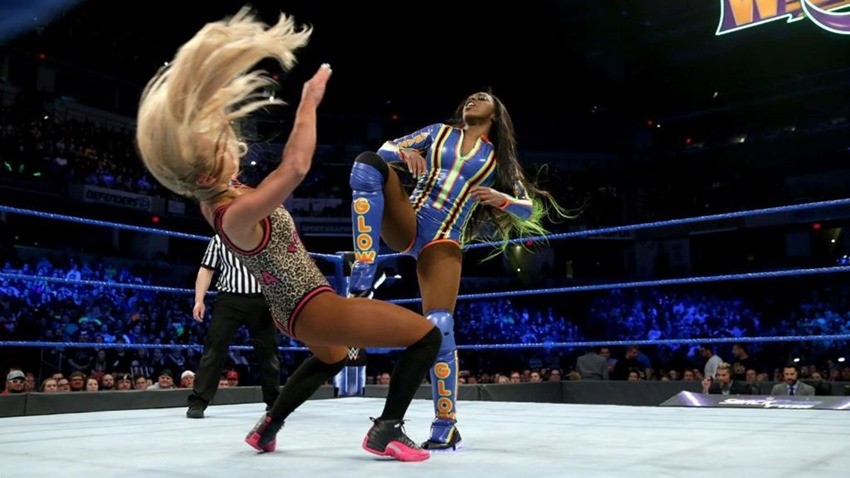 Ms. Money in the Bank scored another win hot off of her success at Fastlane, soundly defeating the power of Naomi's Glow to score a huge victory.
The "Yep!" Movement viciously assaulted Shane McMahon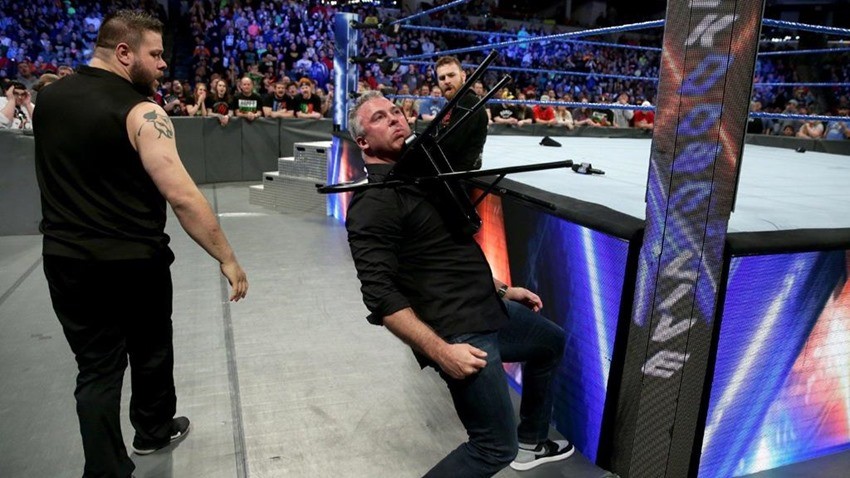 Could Sami Zayn and Kevin Owens have walked out of Fastlane with the WWE Championship? Maybe, maybe not. Commissioner Shane McMahon's inteference in their bout however, was definitely a deciding factor that cost the duo the victory, and Shane-O-Mac was quite chuffed with his work. The Smackdown LIVE boss also had some announcements to make: General Manager Daniel Bryan will return next week to run the show as he had decided to take a leave of absence, while Owens and Zayn would fight one another at Wrestlemania.
That naturally drew out the Yep Movement, who had finally had enough of Shane and proceeded to ruthlessly assault. A Helluva Kick and a Pop-Up Powerbomb left the Commissioner shaken, but the duo weren't done yet as they dragged Shane throat-first with a steel chair and gave him a combo Powerbomb into a pile of backstage equipment.
Well, there goes the money.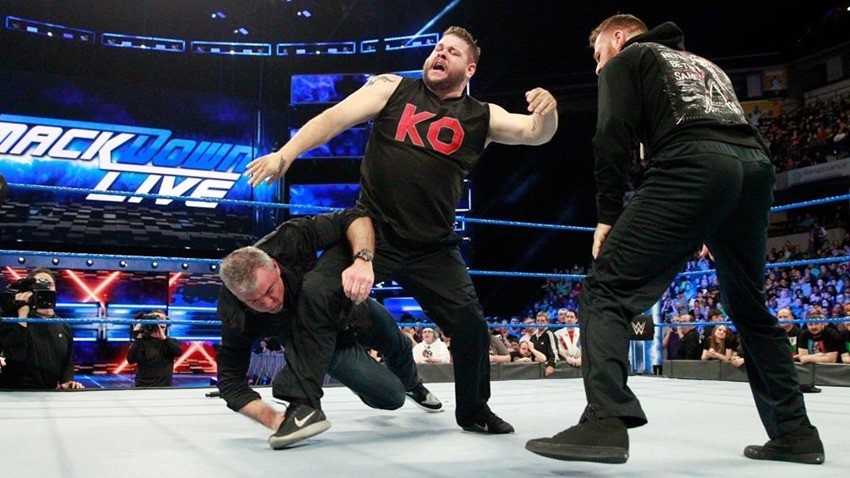 Last Updated: March 14, 2018