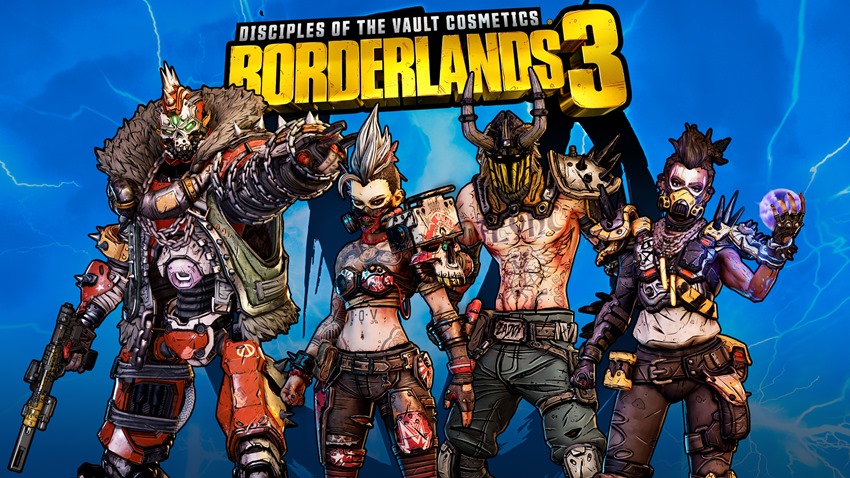 More than a year after it launched, sitting down for a session of Borderlands 3 is still a guarantee that there's a good time ahead. If you missed out on Gearbox's ultimate loot n shoot experience, now is as good a time as any to grab a digital gun that fires heat-seeking orbs of radioactive death and head down to Pandora now that the game's extended cut has a release date.
Borderlands 3's Director's Cut update will be available from March 18, and it'll be packing a chunky amount of new content into the loot 'n shoot RPG's frame. In addition to behind-the-scenes content that includes bloopers, cut content, and bonus footage, there'll also be a new series of story missions with a murder mystery angle, as you follow the worst character in Borderlands 3 Eva and investigate crime scenes, Presumably with forensic bullets.
The big news here is that Borderlands 3 will finally have its first raid boss, in the form of Hemovorous the Invincible. Previous Borderlands games all had their own high-level boss encounters with pure bullet sponge enemies, and this ultimate Varkid will be no exception. Hemovorous is a pricy encounter though, and you'll need to pay 500 Eridium to gain access to its lair. I'm already getting Terramorphous flashbacks here.
New daily and weekly missions will also reward players with Vault Cards, which in turn can be used to get a few exclusive rewards. Battle pass territory, we get it. The final announcement in the stream was a new set of Multi-Verse cosmetics, which gives the Borderlands 3 Vault Hunters an alternate twist on their character designs. The last set of Multi-Verse skins imagined Moze, Fl4k, Amara, and Zane as characters who never became Vault Hunters, and the new collection will transform them into Eridium-tier followers of Calypso and her cult.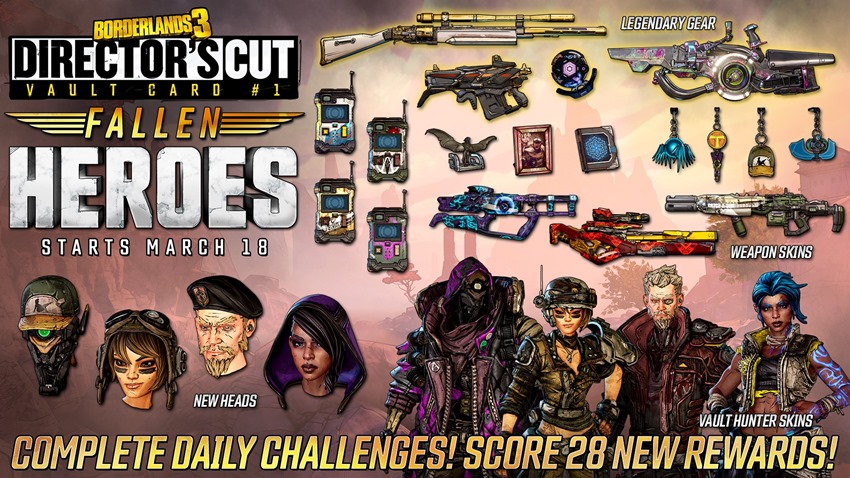 In other Borderlands news, anyone looking to engage in a wordy adventure on Pandora instead will be pleased to hear that Tales From The Borderlands is coming back to digital shelves on February 17! Originally produced by Telltale Games during its golden age of licensed games, Tales from the Borderlands is set between Borderlands 2 and 3, and follows the stories of Rhys, a Hyperion suit, and Fiona, a con artist, on a quest borne of greed but destined for greatness.
Plus Scooter's in it. CATCH A RIIIIIIIIIIIDE.
Last Updated: February 11, 2021