For most of 2014, 2015 and 2016 the Bravado Gaming Dota 2 roster was untouchable in South Africa. Tournament after tournament the boys in blue took home the win and it wasn't until the Digital Gaming Masters that they were finally dethroned as the top team in South Africa. It's unfortunate that the roster (although undergoing a few changes) ran uncontested until their final days as a team, considering White Rabbit Gaming were hot on their heals. That roster has since split up with some members retiring, one going overseas (possibly) and the rest joining new organizations. This has left Bravado Gaming in a position they haven't been in for years – trying to find a new roster ahead of the competitive season.
Watch as Doni Teixeira discusses his Dota 2 ambitions on Expresso while playing Time Crisis at the Arcade.
Bravado "unleashed" the news this morning via a press release discussing their plans for 2017 which includes their choice to not immediately join the Digital Gaming League's Masters series, but instead work through the qualifiers.
"We're looking for a squad of 5 core players (and possibly a coach) who will enjoy full sponsorship under the Bravado Gaming banner. This includes but is not limited to all travel expenses (Local and International) covered (Flights, Accommodation, Transportation), Boot-camping and more.  In addition, we're looking at implementing this squad in the bigger picture of our plans for 2017 (which we will announce when everything is confirmed), although our focus right now is to ensure that we perform and achieve right at the top of the South African scene."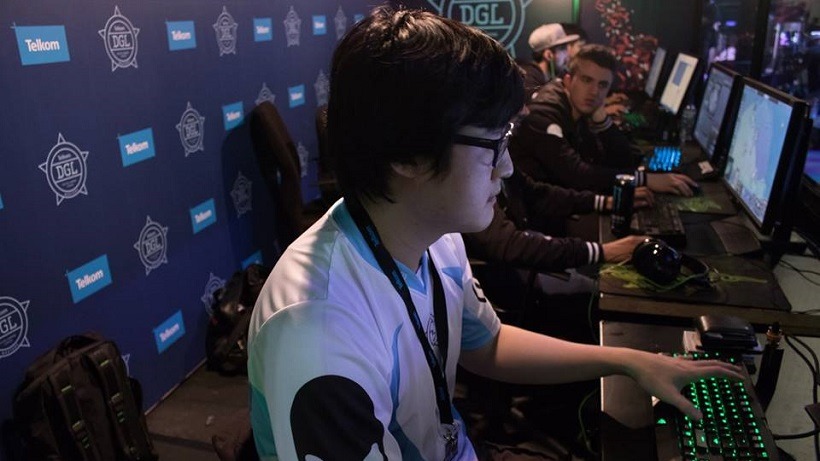 While Bravado are a prestigious organization in South Africa, and I don't doubt they will find a sufficient roster, some might feel that them not being in the Masters might leave them at a slight disadvantage when looking for a new team.  What is worth considering is that Bravado opted to not join the Masters program because they're setting their sites on the big picture, i.e. international competitions.
"Among other plans, we're looking at competing on the International stage as much as we can, whether it be attending qualifiers, boot-camping and living abroad for a while. Regardless, we're focusing hard, dipping and diving between the South African and International scene," as stated in an earlier press release.
Bravado's choice to recruit a team is actually a major advantage for South Africa esports, and let me explain why. In the past Bravado Gaming have been labelled a "poachers," which simply means they've taken players or entire teams from other organizations and crafted them in to mean machines. There's absolutely nothing wrong with this, but the label has stuck and this new opportunity for a team to join the organization means the crafting process might bring about a new, unknown, strong team into the local scene backed by the hard work and support of Bravado. I'm not saying the team will be unknown, as the two remaining members (Leon "Flarez" Wong and Doni "Doni" Teixeira) might still compete under the Bravado banner. Regardless, this is an incredible opporunity for a local team, and if you feel like you have what it takes, go ahead and sign up!
Like esports?
Check out esports central
Last Updated: January 25, 2017