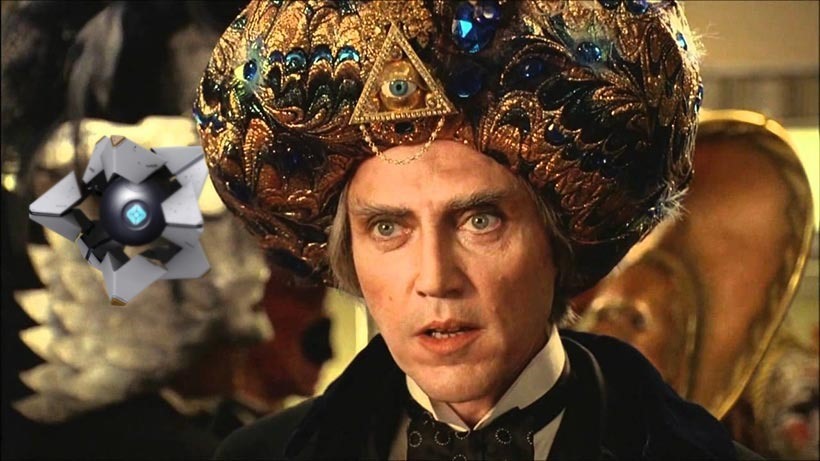 Is your Guardian showing signs of apathy? Does your Hunter offer vague excuses to avoid a raid on Oryx's Dreadnaught? Are they nowhere to be seen when Xur arrives on Friday? I'm afraid that your Guardian may have contracted a case of…Destiny Detachment. DAN DAN DAAAAAAAAAH!. The Taken King may have given Destiny a much needed update back in September, but that initial thrill has worn off since.
Sure, Destiny's main focus these days may be on live events, but there's no denying it: People aren't staying for long. And Bungie wants to know why. That's according to a survey that is allegedly making the rounds, asking why players left and what Bungie can do to bring them back into the fold, says Reddit user unknownRNG who posted the questionnaire recently on Imgur (via GamesRadar).
There's the usual list of responses for the question of "Why haven't you been playing Destiny lately?", that includes options such as "I don't have any one to play with," "I've run out of things to do," and "I don't like PvP". There's no option for "lag-switching Crucible f***s" that I can see however. Players have also been quizzed on what Bungie needs to do to sway them back over.
It's been an odd time for the developer lately. The focus has shifted away from the industry standard of paid for DLC, towards random live events that don't do much to stop the flow of players who are hitting the exit sign on the way out. Bungie's also got a new big cheese, as company COO Pete Parsons has taken over the role of CEO from Harold Ryan.
"To the players of Destiny, I want you to know that my number one priority, and Bungie's, is and always has been to deliver great games that we can all share together," Parsons said when his new position was announced (via GameSpot).

I believe that Destiny is a one-of-a-kind experience. I also believe you have yet to see our studio's best work. My new role here at the studio will be entirely focused on fulfilling that promise.
Well Bungie is going to need to sort out a game plan soon. Current rumours say that the obligatory sequel won't be around to kick off year three in September, and more details on how well Destiny has performed will be revealed during an Activision earnings brief on February 11.
Last Updated: February 4, 2016