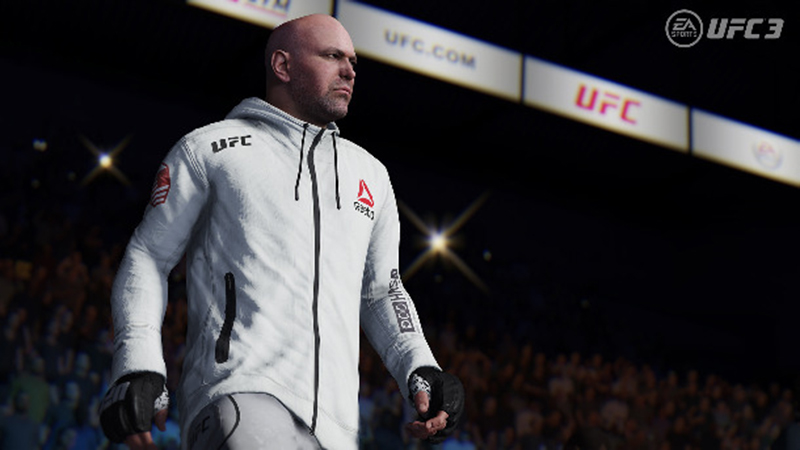 When you normally think of the President of a company worth $4 billion, you don't imagine somebody like Dana White. The President of the UFC, the biggest MMA organization in the world, is a very informal, straight-talking leader. Unfortunately, that straight-talking approach has sometimes earned him the enmity of plenty of MMA fans around the world, leaving them wanting to punch White in the face. Well, now they can do just that.
Ever wanted to punch The Boss in the face? Well, here you go! Download @DanaWhite in #EAUFC3 NOW ➡️https://t.co/qO3XgjCWDq pic.twitter.com/PJxrNAW8Gg

— UFC (@ufc) March 15, 2018
It's been revealed that White is being added to UFC 3, EA's latest entry in the MMA video game franchise, as a free playable character. Non-UFC fighters have been added to the franchise before, with Bruce Lee already being playable in UFC 3 while UFC 2 even boasted another company man in popular colour commentator Joe Rogan. White spoke to GameInformer about how it came about though that the boss of the company got added.
From what EA tells me, the fans have been asking for this for a long time. They asked me if I would be willing to do it and I said, "Yes, I think it's great." It's fun. And for all the people out there that have wanted to punch me in the face over the last 20 years, this is your chance.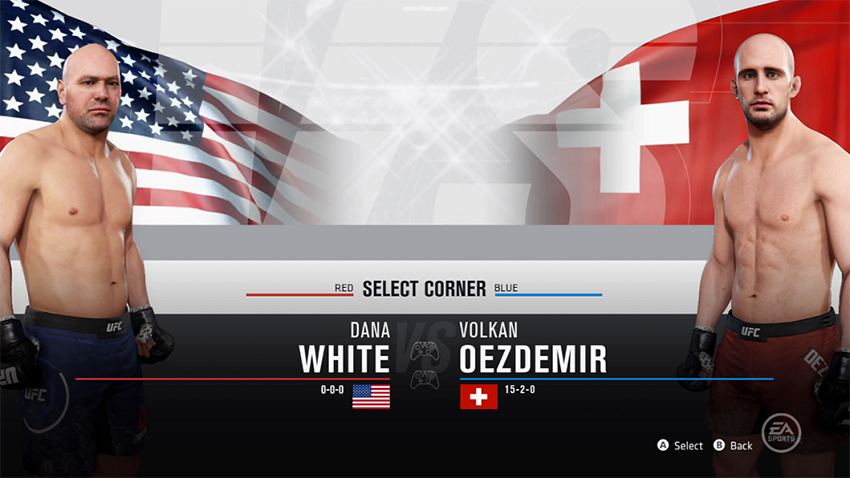 White continued to say that "When we decided on weight classes, we kept it real," as his character will be competing in the light heavyweight division since he's a natural 205-pounder in real life. As for just how White would stack up to against professional fighters, he actually has an amateur boxing background and he's been known to have done Brazilian jiu-jitsu, so it's not like the developers are completely making up his character stats.
As far as the technique goes in the game, they modeled me after a boxer because I have boxing experience. But don't be fooled, I have jiu-jitsu too, so don't think that you're going to take me to the ground and beat me up down there. My jiu-jitsu is actually pretty good, so you better be ready on your feet and on the ground.

When I saw the video of me in the Octagon fighting for the first time it was hilarious because I was fighting [UFC light heavyweight] Gian Villante. I called him on FaceTime and showed him the video of me whooping his ass. [laughs] It was fun. I sent it to [former UFC middleweight champion] Chris Weidman and [former UFC welterweight champion] Matt Serra and we had a blast with it.
EA UFC 3 is out right now and you can read our full review over here.
Last Updated: March 16, 2018