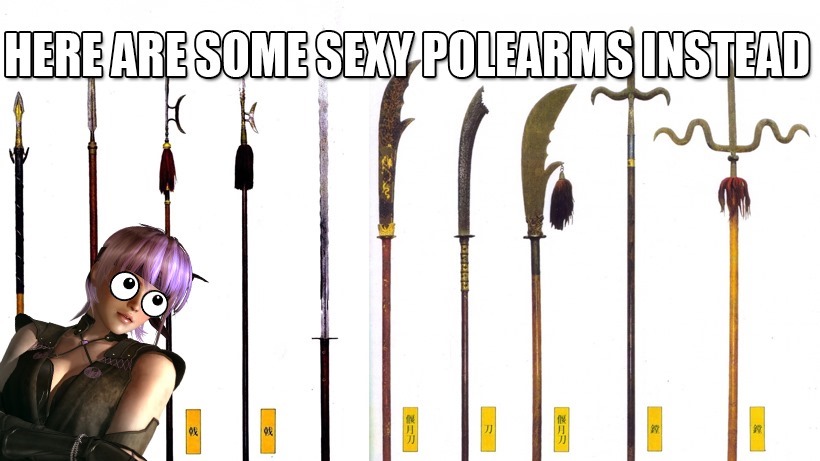 A lot has been said about Dead Or Alive Xtreme 3 so far. Some people are all up in arms because they totally wanted to play a decent volleyball game (hopefully), but they're looking at hefty import charges to bring it on in to their resident port. Other people see Dead or Alive Xtreme 3 as nothing but thinly-veiled pornography, and not even well-made titillation at that unless your dream girl happens to sound like she regularly huffs helium or you had a crush on Karen from Will and Grace.
Whatever your stance, there's no denying that Dead or Alive Xtreme 3 is showing a lot of skin for a game that's all about whacking a ball around in the sand. And while bikinis actually do make sense in a volleyball game (I feel comfortable and gorgeous when wearing my mankini), you've got to wonder what pole dancing has to do with the sport. Because Dead or Alive Xtreme 3 is bringing back the mighty rod.
According to Famitsu Magazine via SiliconEra, you'll be able to work a greased up pole as any of your favourite Dead Or Alive characters, ninjas who presumably dreamt of a career in a decent fighting game and then found themselves having to make ends meet by performing lude acts for bars that have a pretty decent lunchtime menu. Or so I've been told.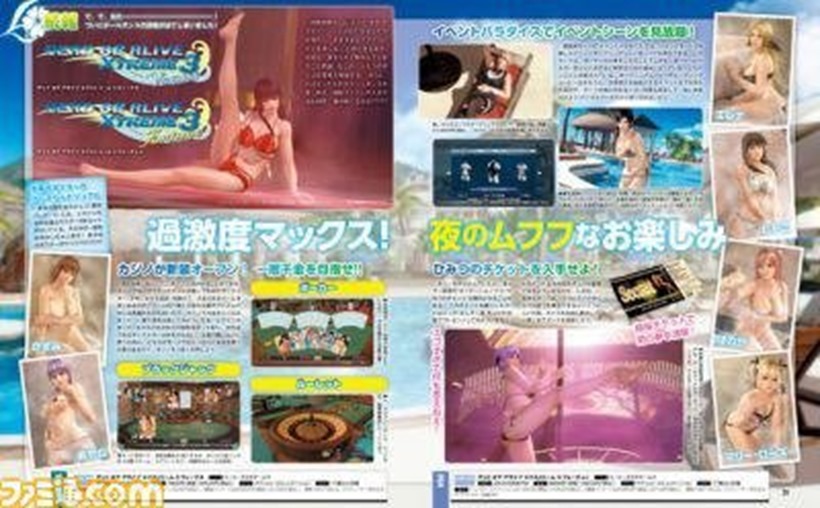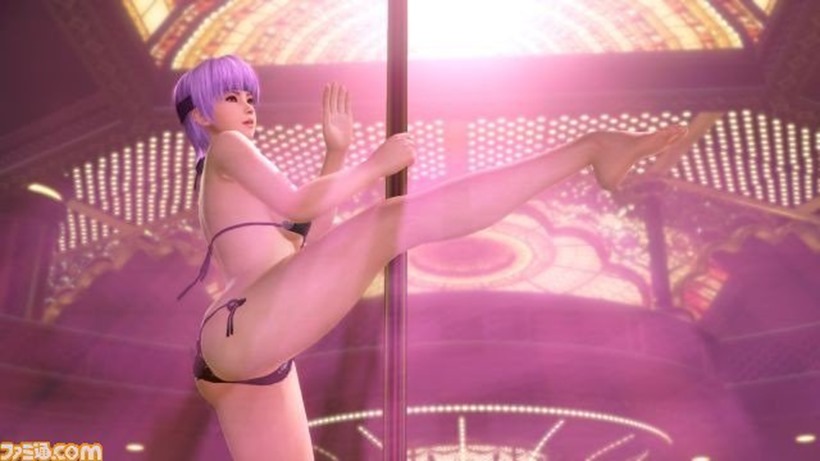 It's tacky, pointless and pure fan service for folks who are already happy about the various other pointless mini-games designed to show off a phenomenally well-designed digital flesh system that is being used for uncanny valley thrills. If you're genuinely buying it because you really do want to play some volleyball, then you'll be pleased to know that the Asian edition of Dead or Alive Xtreme 3 will have full English subtitles available on launch next month for PlayStation 4 and PlayStation Vita.
Last Updated: February 16, 2016