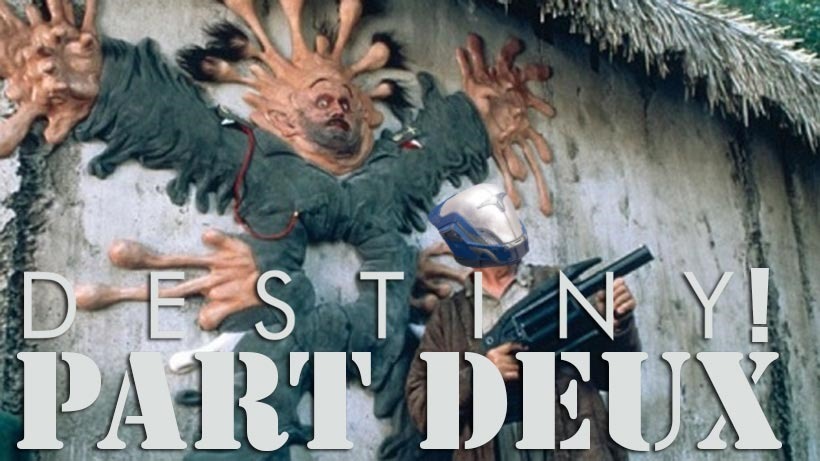 Destiny, a video game where lovers are currently hurling themselves off of a nearby cliff so that they can get free loot, will be getting a sequel. But not until 2017 at the earliest. That's the word out of the Activision earnings report, which detailed the cha-cha-changing business model of Destiny, which is making serious coin from cosmetic goods lately.
Bungie's shared open-world shooter won't be slapping a part deux onto the box cover anytime soon, but a major expansion is still in the works to help resuscitate the ailing community. While seasonal events with optional micro-transactions will still power Destiny for the future, a big purchasable expansion in line with September's The Taken King will add more significant content.
In a blog post, Bungie outlined plans for players to experience "a significant Light increase, a bunch of new gear to earn and equip, and new challenges for PvE players seeking some more fun experiences and replayability," when the expansion releases in the US spring.
Prior to the holiday break we mentioned a second, larger update slated for Spring.

Beyond that, the team is focused on delivering a large expansion later this year, and a full Destiny sequel in 2017. As work wraps up in the weeks ahead, look for more details about the Spring content, as well as more information about our bigger projects in the months that follow.
Seasonal events, while fun, have generally been pure PvP experiences. Players wanting new PvE campaigns haven't had much to do, aside from a surprise event that allowed them to get their hands on the exotic fusion rifle known as the Sleeper Stimulant. It's that feeling of exploration that fans want, that chance to experience something new and feel properly rewarded for it.
And a year two Gjallarhorn which is vastly overpowered once again. Balancing issues be damned.
Last Updated: February 12, 2016