Last month Valve changed the way competitive Dota 2 will be played for the 2017-2018 season. In the past, only a few majors took place (outside the International) which featured $3 million prize pools. For the remainder of 2017 and start of 2018, Valve will be outsourcing tournaments to independent organizers for 11 Majors (featuring a $1 million prize pool) and 11 Minors (featuring a $300,000 prize pool). This change was much needed as the infrequency of tournaments left a plateau for players and fans who were sitting with only a handful of tournaments throughout the competitive year.
Tournament hosts who are willing to participate in the program will need to put up $500,000 for a Major, or $150,000 for a Minor and Valve will put in the remaining pool for each respective tournament. Points will also be awarded to teams who take part in order to determine direct invites to The International 8. A set of requirements have been put forward by Valve to ensure fair competition, and these include at least one qualifier in the six primary regions (North America, South America, Southeast Asia, China, Europe and CIS). The first tournament of the new season will in fact kick off on October 8th hosted by Starladder, which we can safely assume will take place in on of the CIS (Commonwealth of Independent States), as Starladder is a Ukraine-based company. This will be a minor with a $300,000 prize pool.
Here's a look at some of the organizers that are going to take part, but notable ones include PGL (hosts of TI), Dreamhack, ESL, Beyond the Summit, and Perfect World are among a few which are capable and have in the past hosted tournaments for Dota 2.
Dota 2 2017/2018. 11 minors, 11 majors. pic.twitter.com/qnVOFhkoBB

— Matthew Bailey (@Cyborgmatt) August 1, 2017
While South Africa, or Africa, are not part of the of the six primary regions, there is a possibility that a Minor (or Major) could make its way to our shores. The cost of a Minor (with the current exchange rate) would be R1 993 095, a costly fee which could be achievable by at least one major tournament host in South Africa. The obvious choice, right now, would be VS Gaming who just hosted a R1.5 million FIFA event at the Gallagher Estate which seemed more than capable of hosting a Dota 2 Minor at least. Other companies could include Orena or Kwese who are also capable of hosting an event, but the example of VS Gaming is merely due to their Football Festival which boasted the highest prize pool to date.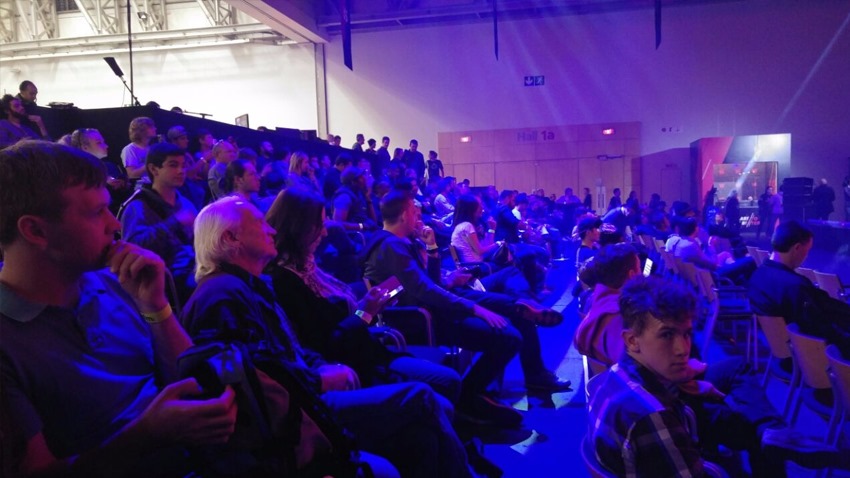 A packed audience at the VS Gaming Dota 2 Masters this past weekend at EGE.
Local ambitions aside, this is possibly the best news for fans and players of Dota 2 since as of late Dota 2 has fallen on some tough times competing with their main rival League of Legends. Something needed to be done, and we're blindsided every year by the astronomical prize pool associated with The International – but that's a red-herring of sorts. We do need more Dota 2 tournaments which feature top teams. The International does prove that Dota 2 has some of the most dedicated fans in the world of esports, and their favourite game is about to get a whole lot better.
Like esports?
Check out esports central
Last Updated: August 2, 2017