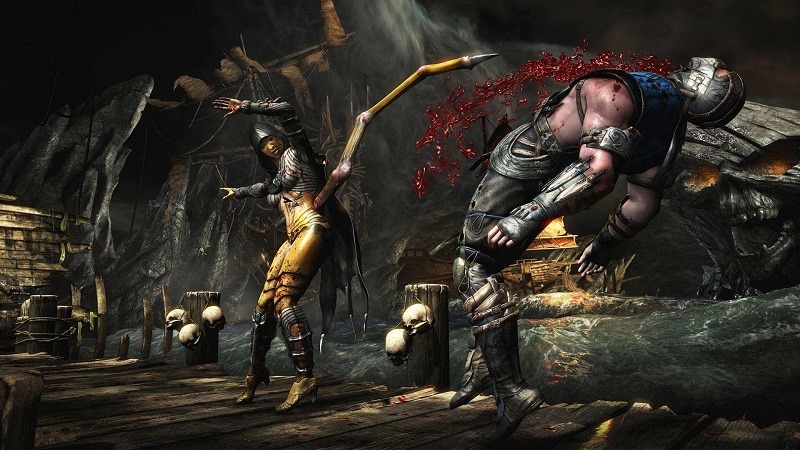 Back in January this year, it surfaced that Mortal Kombat XL wouldn't be coming to PC. The reason why was straight forward – the game just wasn't working too well on the platform. You see, it turned out to be a poor port, filled with horrible frame rates, random desktop crashes, and more.
That was a long time ago however, which has given NetherRealm ample time to sort things out (hopefully). They must be feeling pretty confident, because it now seems that they will be bringing the XL package to PC (via VG247):
This is according to Ed Boon, who tweeted the following
Maybe we should Karry eXtra Long People who Care? pic.twitter.com/rvq6spBojz

— Ed Boon (@noobde) August 22, 2016
It's a tough code to crack, but if you pick out the capital letters, it spells "MKXLPC". Gee, I wonder what that could mean?
This announcement follows a poll Ed Boon did almost a month ago, where he asked his followers to vote for what news they wanted to see most on Mortal Kombat X. The result, surprisingly enough, showed that many wanted a PC edition of XL.
Over 10,000 of you voted. Looks like you guys really want a PC MKXL and some character love/buffs! We hear ya! pic.twitter.com/1oHB4e3yHL

— Ed Boon (@noobde) July 31, 2016
I say surprising because surely, after the botched port of Mortal Kombat X last year, people would be reluctant to continue supporting the game on PC, right? That was my thought at least. That doesn't seem to be the case though.
Mortal Kombat X, in case you missed it, was rather excellent. Darryn said as much in his review back when the game first came out.
Gloriously gory, rich in kontent and featuring a robust selection of characters to choose from. Mortal Kombat X is back, and ready to duke it out as one of the finest fighting games of 2015.
Mortal Kombat XL features the original game, and a whole lot additional content. If you're on PC and missed out on our favourite fighting game of 2015 (hey Darryn did call it), you might want to consider picking it up. This is of course, assuming the port is in good nick now, which I sure hope it is.
The release date of Mortal Kombat XL for PC remains unknown, but I'm sure we will see it launched fairly soon. Will you be buying it?
Last Updated: August 25, 2016