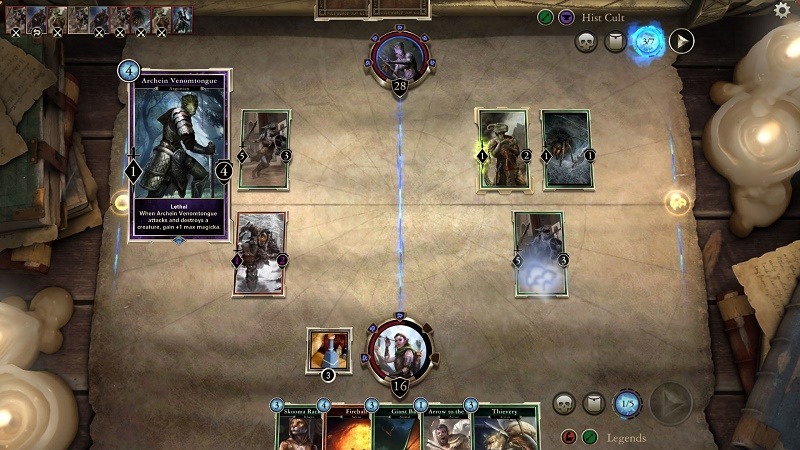 Back in August, Bethesda's The Elder Scrolls: Legends went open beta. At the time, I almost downloaded the card game, but I just couldn't bring myself to do it. What would my true love, Hearthstone, say? I ain't no cheater!
If you on the other hand did download Legends, and you're loving it, the following news may please you. Bethesda have just released a brand new starter pack that'll bring your card collection up to speed without breaking the bank (via Game Informer).
The starter pack is… basically identical to the welcome bundle Blizzard announced for Hearthstone around two weeks ago. For €4.99, you'll get yourself not only 10 packs of cards, but also a guaranteed legendary. On top of that, you'll also receive thee exclusive alternate art playsets (of Stonetooth Scrapper, Blacksap Protector, and Ash Servant), and an exclusive player title (The Founder).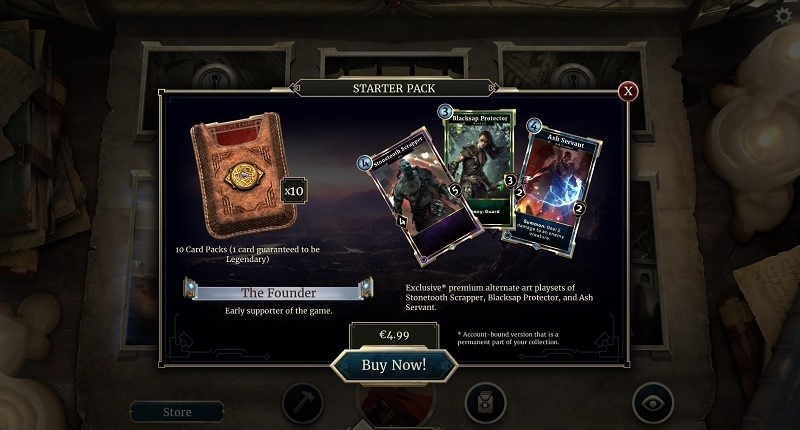 The starter pack really is a great deal considering that normally, a pair of card packs costs €2.99, and a pack of seven, €9.99. There is quite literally no excuse to not get in on this special if you're a fan of Legends.
Before you get too excited and grab your credit card to spend millions though, remember that only one starter pack is allowed per an account. If there's a legendary that you specifically want, well, just pray that you get real lucky. In my experience, it helps to not set expectations, at least not unless you want to cry yourself to sleep over bad luck or something.
Legends does genuinely look like a cool card game, but I just don't have the time to play it. To be honest, I can only afford to have one addictive title in my life at any given time, and Hearthstone just so happens to be my flavour of choice at the moment.
Last Updated: September 27, 2016